Finding the time to work out can be beyond challenging. Once you do carve out time to hit the gym (or other workout location of choice) – how much time should you spend sweating it out?
How Much?
According to the Center for Disease Control and Prevention and the 2008 Physical Activity Guidelines for Americans, folks should be getting 150 minutes of physical activity each week, including both cardio and strength-training sessions. Cardiovascular exercise should be at a moderate intensity (no lollygagging), something like brisk walking or easy biking counts. If you really ramp up the intensity, the 150-minute recommendation shrinks to 75 minutes but you'd better be working it (examples include running, swimming laps or playing basketball). Two weekly sessions of resistance training (such as lifting weights or yoga) should work all major muscle groups.
Don't have a large chunk of time to spare everyday? No need to throw in the towel – you can break it up into smaller increments. Even as little as 10 minutes at a time counts.
It really all comes down to intensity. If you're a runner, hitting the pavement for 75 minutes a week comes out to 15 minutes per day, over 5 days. Walking 25 minutes each day for 6 days a week will also meet the requirements. As you continue to exercise, you'll gain strength and endurance – making it easier to work harder. Visit the CDC Website for specific guidelines on increased activity.
How Much is Too Much?
There is such thing as too much exercise. No matter what level of fitness you've achieved, your body needs at least one day off each week to rest and recharge. Beginners should consider more like 2 to 3 days a week of rest to ensure they ease into their workout regimen. Periods of rest aren't a sign of weakness; they're actually quite the opposite. They give your muscles the opportunity to recover and dramatically reduce the risk of injury.
Exercise Tips: Dos and Don'ts
Do commit to some form of physical activity — the benefits are numerous!
Do stay hydrated and properly fueled for exercise.
Don't force yourself to do something you don't like; find a form of exercise you enjoy.
Don't be a hero – start slow and work your way up.
Dana Angelo White, MS, RD, ATC, is a registered dietitian, certified athletic trainer and owner of Dana White Nutrition, Inc., which specializes in culinary and sports nutrition. See Dana's full bio »

More posts from Dana Angelo White.
Similar Posts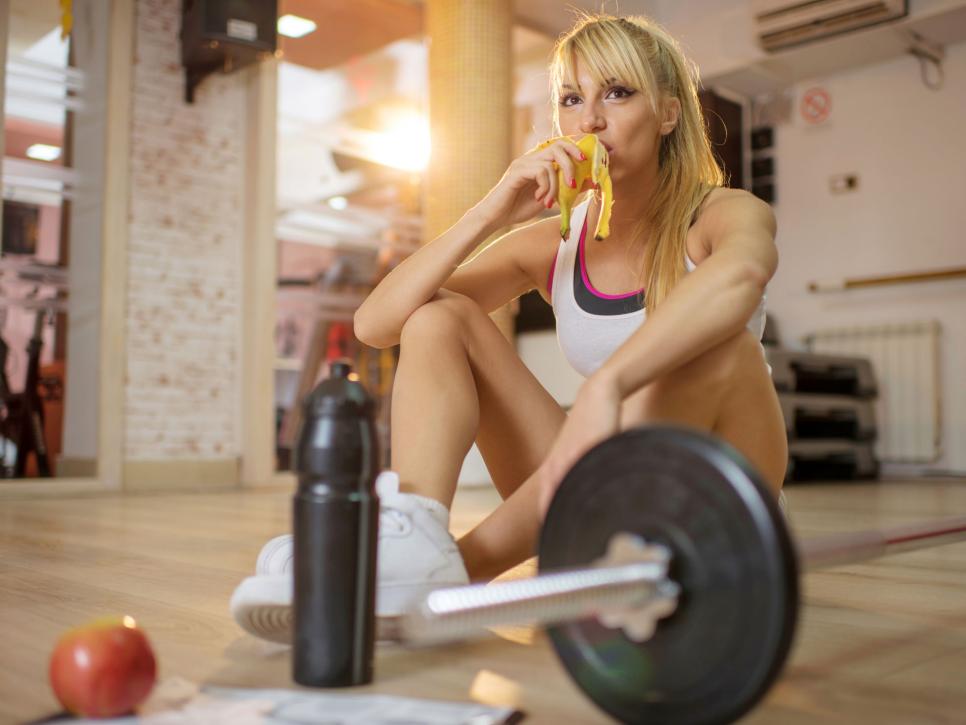 Take note of these nutritionist-approved foods that help hydrate, ease sore muscles and provide quick-acting fuel before a workout....