There's a lot more to heart health than just cutting out junk food. Get to know which foods are good for your heart and share the love with friends and family.
Love Your Heart
Eating for a healthy heart means keeping weight, blood pressure and cholesterol in check. This means cutting back on certain foods and making sure you're getting enough of others.
Limit These Foods
Saturated Fats – Butter, high-fat meats, fried foods and full-fat dairy products are just some of the places you'll find saturated fats. The American Heart Association recommends no more than 7 percent of calories should come from these artery cloggers. That's about 16 grams on a 2,000-calorie diet.
Trans Fats – Processed foods use trans fats to improve texture and increase shelf life but they're even worse for your heart than saturated fats. Foods with trans fat will have hydrogenated or partially hydrogenated oils listed on food labels.
Cholesterol – Both dietary cholesterol and saturated fat can increase LDL ("bad") cholesterol. Keep intake from animal-based foods to less than 300 milligrams a day.
High Sodium Foods –  High-sodium foods like salty snacks, restaurant and processed foods can aggravate blood pressure. Keep your intake below 2300 milligrams per day (or 1500 milligrams if you've already been diagnosed with high blood pressure).
Learn more about sources of sodium in your diet.
Dig In To These Foods
Fruits & Veggies – Low in caloriea but full of vitamins, minerals and antioxidants. Your heart will never go wrong with thank you for adding more of these on your plate.
Soluble Fiber – The type of fiber found in oats, beans, lentils and carrots will help fight hunger, control weight and lower bad cholesterol  – a healthy heart triple play!
Omega-3 Fats – Don't be like the majority of Americans who don't get enough of this essential nutrient. Dig into salmon, tuna, walnuts, flax and sardines on a regular basis.
10 Heart-Healthy Recipes
These recipes all have less than 400 calories, 10 grams of saturated fat and 60 milligrams of cholesterol per serving.
Green Tea Ginger-Peach Smoothie
Hot Chocolate Banana Nut Oatmeal
Moist Zucchini Bran Muffins
Lentil Soup
Orange and Blue Grilled Romaine Salad
Whole Wheat Spaghetti With Swiss Chard and Pecorino Cheese
Garlic Mustard Grilled Beef Skewers
Blackened Salmon With Mango Salsa
Vegetable Barley Risotto
Pumpkin Chocolate Chip Cookies
More posts from Dana Angelo White.
Similar Posts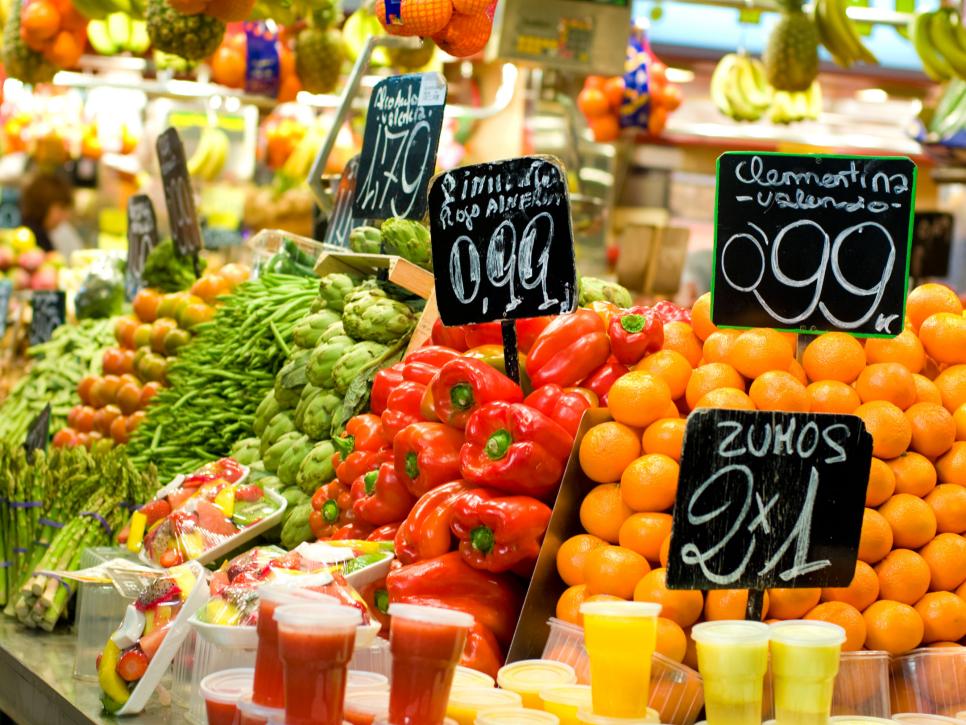 Stave off vacation weight gain with these easy, nutritionist-approved tips. ...