When fresh tomatoes aren't in season, turn to canned as a healthy alternative. Check out these 12 ways to incorporate canned tomatoes into recipes.
Health Benefits
Canned tomatoes are low in calories and brimming with fiber, iron, and vitamins B6 and C. They're also an excellent source of lycopene, an antioxidant that can help lower the risk of heart disease, cancer and macular degeneration (an eye disease that occurs in older folks).
When purchasing canned tomatoes, look for "no added salt" versions—you can always add salt at the end if the dish needs it. For those worried about BPA, companies like Eden Foods sell BPA-free canned tomatoes.
Chicken Parmesan
Using no-salt added crushed tomatoes keeps sodium at bay in this lightened version of an Italian classic.
Recipe: Lightened Chicken and Eggplant Parmesan (above)
Enchiladas
Tyler uses canned stewed tomatoes to make the delicious filling in his chicken enchiladas.
Recipe: Chicken Enchiladas
Chili
Toss the ingredients (including canned fire-roasted tomatoes) in the slow cooker and have a warm batch of chili waiting for you after a long day at work.
Recipe: Slow Cooker Chicken Chili
Bean Stew
Kidney beans, crushed tomatoes and diced sweet potatoes make for a perfect Meatless Monday meal.
Recipe: Kidney Bean Stew With Sweet Potatoes and Oranges
Meatloaf
Canned tomato sauce comes in handy to make this simply delicious meatloaf.
Recipe: Mom's Turkey Meatloaf
Stewed Chicken
This delicious combo of chickpeas, canned tomato sauce, dried apricots, and chicken is ready in 35 minutes—perfect for any night of the week.
Recipe: Stewed Chicken and Chickpeas
Lasagna
Diced tomatoes flavored with basil, garlic and oregano add a little zing to Bobby Deen's low-cal lasagna.
Recipe: Meat and Mushroom Lasagna
Tomato Soup
You don't have to wait until tomato season to make a batch of tomato soup. Using canned, whole peeled tomatoes comes out just as delicious!
Recipe: Wintertime Tomato Soup
Tomato Sauce
Make your own tomato sauce in under an hour using canned whole tomatoes. Make a double batch and freeze for a rainy day.
Recipe: Easy Tomato Sauce
Pasta and Beans
This bone warming Italian soup is perfect for this winter chill.
Recipe: Pasta e Fagioli
Chili Dogs
Enjoy this game time classic any time of year.
Recipe: Game Time Chili Dogs
Gazpacho
Don't worry if can't get your hands on fresh tomatoes– make a batch of this favorite with canned tomatoes instead.
Recipe: Gazpacho
More posts from Toby Amidor.
Similar Posts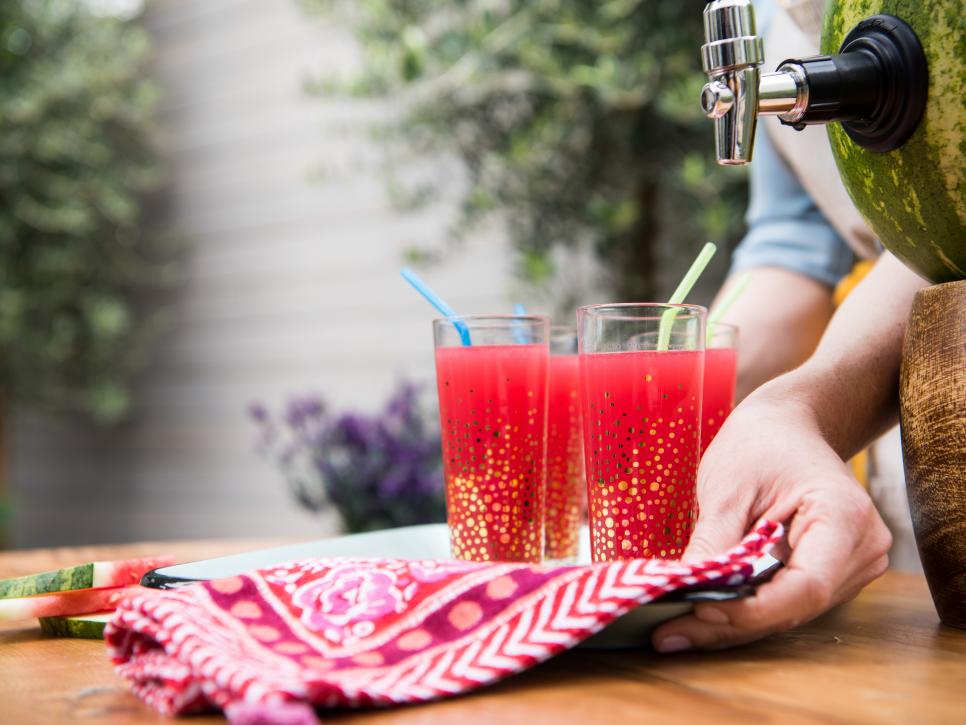 Tips and ideas for enjoying watermelon....