Whether it's following a holiday celebration or just a regular weeknight, there's leftover stuff in your fridge you don't know what to do with. Instead of tossing it out, morph the remnants into new creations instead.
Marinara Sauce
Not enough sauce left for spaghetti and meatballs? Instead, use for homemade pizza, calzones or even soup. Combine chicken broth, diced butternut squash and marinara sauce – cook until squash is tender and puree for an amazingly flavorful lunch or dinner.
Recipe: Tomato-Basil Pizza
Cheese
Turn the leftovers from that cheese platter into fondue, quiche or mac and cheese.
Recipe: Macaroni and 4 Cheeses (above)
Greek Yogurt
This tart and tangy yogurt is one of the more versatile ingredients in your kitchen. If you only have a small amount, use to cut some of the fat in recipes that call for mayo or make creamy and protein packed smoothies, salad dressings and dipping sauces
Recipe: Honey Mustard Dressing
Roasted Vegetables
Whirl any leftover roasted vegetables into an entirely new meal – sip as soup or even toss them with some whole grain pasta.
Recipe: Roasted Vegetable Soup
Buttermilk
Most recipes only call for a small amount of buttermilk, leaving you with cups and cups of the stuff. Turn the leftovers into biscuits, mash with potatoes and leave room for dessert – sherbet!

Recipe: Raspberry Buttermilk Sherbet
Cookies
Save small cookies before they get stale. Turn into frozen treats for the young and young at heart.
Recipe: Mini Ice Cream Sandwiches
Bread
Dried out bread is actually ideal for croutons, gazpacho and panzanella.
Get more ideas for dressing up day old bread
Dips
Top a piece of grilled chicken or fish with artichoke dip. Spread hummus or Green Goddess dressing on your favorite sandwich.
Recipe: The Easiest Veggie Sandwich
Tell Us: What's your favorite way to use up leftovers?
More posts from Dana Angelo White.
Similar Posts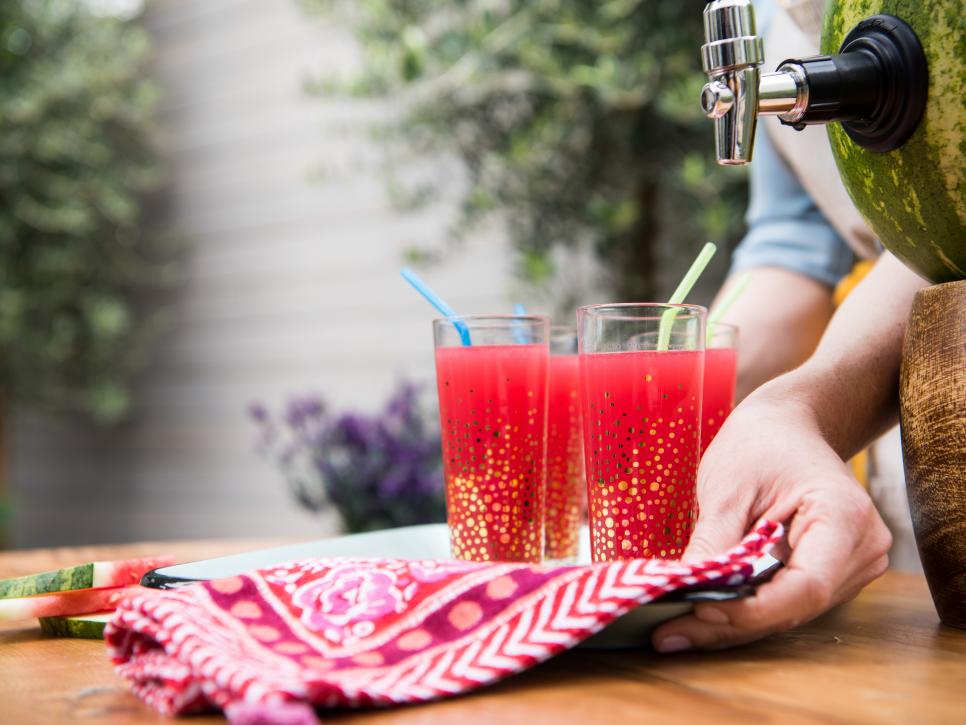 Tips and ideas for enjoying watermelon....