As I was driving home yesterday, my car thermometer showed an outside temperature of 17 degrees F. In these frigid temperatures, comfort foods make you feel warm and cozy. But they don't have to be over-the-top indulgent; here are 12 comfort food classics with fewer than 500 calories per serving.
Fried Chicken
Ellie's super-simple spin on fried chicken uses crushed corn cereal flakes plus a blend of spices for a very crunchy dish. It's a staple in my busy house with only about 10 minutes of prep time!
Recipe: Oven-Fried Chicken
Lasagna
A touch of sweet Italian turkey sausage makes this pasta dish hearty, yet sensible. The cheese layer's filled with part-skim ricotta and low fat cottage cheese along with some part-skim mozzarella, which helps keep the calories in check at 350 per serving.
Recipe: Food Network Kitchen's Sausage Lasagna
Stew
With 330 calories per serving, Dave Lieberman's lightened stew will warm up any week night.
Recipe: Mexican Chicken Stew
Meatloaf
Ground turkey is the superstar in Ellie's meatloaf. It's filling, delicious, and you can't beat 210 calories per serving.
Recipe: Mom's Turkey Meatloaf
Grilled Cheese
No need to feel guilty when indulging in these bite sized cheesy delights! Each has about 90 calories, so you can enjoy 2 or 3 at one meal.
Recipe: Pressed Cheese Sandwiches
Chili
This 30-minute chili is a prefect weeknight meal that'll warm your bones for around 400 calories per serving.
Recipe: 30-Minute Turkey Chili
Chicken Pot Pie
This classic can be lightened up with a few tweaks: low sodium chicken broth, more veggies, and a few sheets of phyllo for the crunchy topping.
Recipe: Slimmed Down Chicken Pot Pie
Mac & Cheese
This version uses more sensible portions of full-fat cheeses for big flavor. Cayenne and mustard powder punch up the flavor, while pureed winter squash gives it a great mouth-feel — plus makes this recipe a wonderful source of beta-carotene.
Recipe: Macaroni and 4 Cheeses
Fish and Chips
The coating in this fish comes from crispy rice cereal and egg whites. Stick to 2 tablespoons of tartar sauce to keep calories below 500.
Recipe: Fish and Chips
Chicken Parmesan
Yes, chicken parm can be enjoyed as part of a healthy eating plan. Food Network Kitchen's 5-star version is ready in about 1 hour to create and clocks in at 435 calories per serving.
Recipe: Food Network Kitchen's Chicken Parmesan
Spaghetti and Meatballs
You won't miss the fat with all the spices that kick up the flavor in this lightened-up classic. With fewer than 350 calories per serving, you'll even have room for dessert.
Recipe: Turkey Meatballs With Quick and Spicy Tomato Sauce and Whole Wheat Spaghetti
Brownies
Sometimes a feel-good brownie's all you really need. Instead of downing close to 400 calories on store-bought varieties, make your own using better for you dark chocolate for 160 calories each.
Recipe: Double Chocolate Brownies
Tell Us: What other comfort foods would you like to see lightened up?
More posts from Toby Amidor.
Similar Posts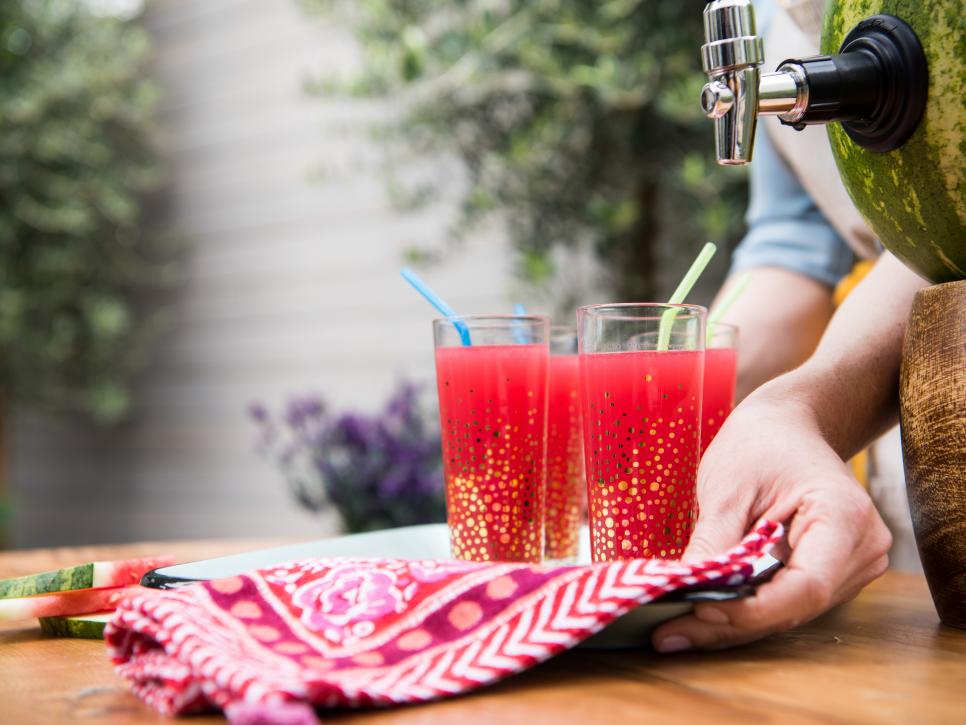 Tips and ideas for enjoying watermelon....