Back in October 2012, I attended the biggest nutrition conference of the year, the Academy of Nutrition and Dietetics Food and Nutrition Conference and Expo. One of the most interesting sessions I attended featured Dr. Barbara Rolls and Ellie Krieger. They discussed how you can take in fewer calories by eating MORE food—this concept is known as Volumetrics.
Volumetrics Basics
Penn State professor and researcher Barbara Rolls, PhD, developed the concept after her research concluded that folks don't like to starve themselves in order to lose weight (I agree). She has conducted extensive research exploring human eating behaviors and presents this plan as a way to lose weight and maintain a healthy lifestyle.
Dr. Rolls suggests enjoying large portions of healthy, satisfying foods to fill up without overdoing the calories. As you might imagine there are lots of fruits and veggies involved. Broth-based soups, nonfat dairy, lean protein and high fiber grains are also on her hit list. Sweets, alcohol and other higher-calorie foods like pizza, they aren't off limits, but are only to be enjoyed in strict moderation.
In the Kitchen
Ellie Krieger helped bring the concept of Volumetrics to life with her simple, practical and even budget-friendly tactics. She presented countless ways to apply the theory of Volumetrics in your own kitchen with all the foods that Dr. Rolls recommends.
Getting More Fruits & Vegetables
Add fruit purees to baked goods and hot cereals
Replace maple syrup with a fresh berry sauce
Add cauliflower to mac and cheese or mushrooms to meatloaf and burgers
Lowering the Fat
Use 1% milk or evaporated milk to thicken sauces
Replace sour cream with yogurt
Get a good nonstick pan and use less oil
Enjoying Higher-Calorie Foods
Thinly slice meat to make portions appear larger
Serve dessert in bite-sized portions
Pumping Up the Volume
Try whipped cream and whipped butter to slash the fat and calories
Snack on air-popped popcorn and other "popped" snacks
Recipes to Try:
Heart-Shaped Whole-Wheat Pancakes With Strawberry Sauce
New Classic Meatloaf
Creamed Spinach
Emerald Stir-Fry With Beef
Ice Cream Sandwich Bites
More posts from Dana Angelo White.
Similar Posts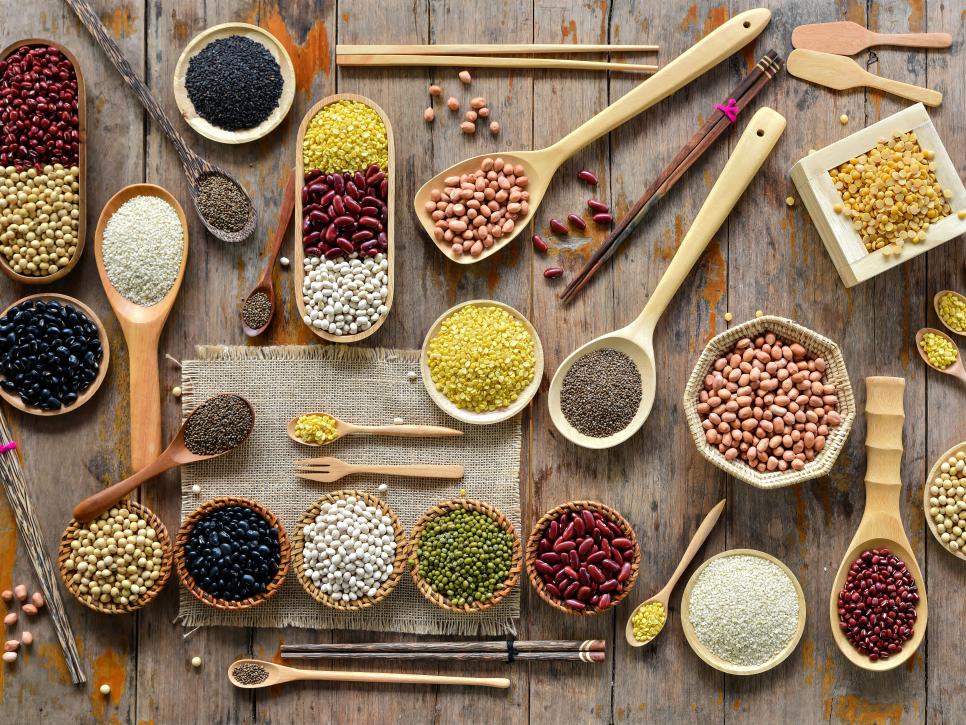 If you follow a meatless diet, make sure you're getting enough of these 6 key nutrients....