This hearty winter green is expected to gain popularity in 2013. Get ahead of the trend and start cooking these outstanding kale recipes now.
Nutrition Lowdown
One cup of chopped kale contains 33 calories, 2 grams of protein, and 1 gram of fiber. It has more than twice the recommended daily dose of vitamin A and almost seven times the vitamin K. It's an excellent source of vitamin C and manganese and a good source of copper.
This green leafy is also a member of the cruciferous veggie (AKA cabbage) family, which has been shown to help protect against various types of cancer.
Smoothie
Start your morning off with an antioxidant and calcium kick in Guy's green smoothie recipe.
Recipe: Guy's Rockin' Smoothie
Salad
Pears and fresh kale make for the perfect starter to any meal.
Recipe: Winter Kale Salad
Caesar's Style
Kale Caesar (get it?) in Food Network Kitchen's spin on the traditional salad.
Recipe: Kale Caesar Salad (above)
Dip
Try a new twist on spinach-artichoke dip: swap in frozen, chopped kale instead.
Recipe: Kale and Artichoke Dip
Chips
Instead of French fries, serves sandwiches and burgers with kale chips on the side.
Recipe: Chili Kale Chips
Braised
Braise kale with almonds, onions, and garlic and a touch of butter.
Recipe: Braised Kale With Toasted Almonds
Sautéed
There are so many ways to cook up this gorgeous green. Sauté in a touch of olive oil for a deliciously healthy side.
Recipe: Sautéed Kale
With Green Beans
Need a kicked-up side dish? Giada's got it covered with this combo of kale and green beans topped with red pepper flakes and Parmesan.
Recipe: Spicy Parmesan Green Beans and Kale
With Mushrooms
Rachel's spin on kale has chunks of Portobello mushroom.
Recipe: Kale and Portobello Mushrooms
In a Sandwich
Top whole grain bread with hummus, cooked kale, cilantro, and lemons for a creative lunch your co-workers will be ogling over.
Recipe: Kale, Lemon and Cilantro Sandwich
Slaw
This colorful kale slaw made with kale, carrots, and red onions is perfect for even the youngest eaters.
Recipe: Kale Slaw
More posts from Toby Amidor.
Similar Posts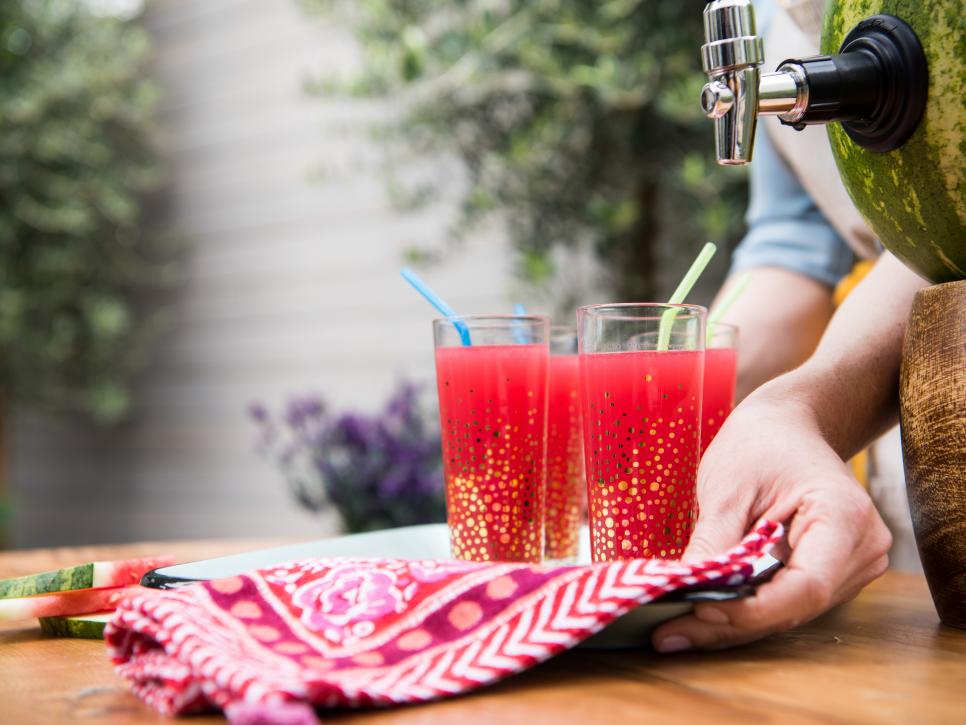 Tips and ideas for enjoying watermelon....