Creamy blue cheese, artichoke and other cheesy dips can sabotage your waistline long before the main course even begins. Lighten up these bad boys with a few quick tricks—they'll still taste fantastic.
Nutrition Facts
Folks LOVE to take their veggies, pita, and chips for a dip—actually, let's call it a plunge. Creamy dips aren't the only culprit out there but those are the ones highest in artery-clogging saturated fat and cholesterol. Here are the nutrition facts for ¼ cup of commercially-prepared popular dips. (Keep in mind that many folks down 2 to 4 times that amount in one sitting.)
Blue Cheese: 220 calories, 24 grams total fat, 4 grams saturated fat, 500 milligrams sodium, 0 grams sugar
Artichoke: 200 calories, 16 grams total Fat, 9 grams saturated fat, 360 milligrams sodium, 2 grams sugar
Ranch: 240 calories, 24 grams total fat, 4 grams saturated fat, 740 milligrams sodium, 4 grams sugar
Onion: 120 calories, 9 grams total fat, 6 grams saturated fat, 420 milligrams sodium, 2 grams sugar
Other dips like hummus and guacamole aren't shy in calories either, but at least there's more healthy fat in them. Here are the average numbers you'll see on ¼ cup of popular commercial varieties:
Hummus: 140 calories, 12 grams total fat, 2 grams saturated fat, 260 milligrams sodium, 0 grams sugar
Guacamole: 120 calories, 10 grams total fat, 2 grams saturated fat, 180 milligrams sodium, 0 grams sugar
Commercial varieties of dips typically add a bunch of additives and preservatives, which is one of the biggest reasons we suggest making your own.
Lightening Creamy Dips
Dip made with mayo, sour cream, buttermilk and various cheeses have the biggest calorie counts. But these ingredients also help give dips a creamy mouth-feel and delicious taste. When lightening up there are several tips:
Calculate 2 tablespoons per person when creating your dip (instead of the 1/4 cup per person that many recipes suggest). This means you may cut back on all ingredients by 1/4 to 1/3 of what the recipe calls for.
Instead of going non- and low fat on everything, choose one ingredient like mayo to keep as full fat and compliment with a reduced-calorie sour cream.
Replace part of the mayo with nonfat plain Greek yogurt.
Instead of solid-packed cream cheese, choose whipped or Neufchatel cheese, which has 1/3 of the fat.
A little bit of flavorful cheese like sharp cheddar, Roquefort or other blue cheese goes a long way.
Add herbs like dill, thyme, parsley, and tarragon or aromatic veggies like leeks, scallions and red onions to bring out the flavor while cutting back on the fattier ingredients.
Also think about what you're dipping with. Minimize the fried chips and opt for healthier choices.
Whole grain crackers
Whole wheat pita slices or mini pitas
Sliced veggies
Recipes To Try:
More posts from Toby Amidor.
Similar Posts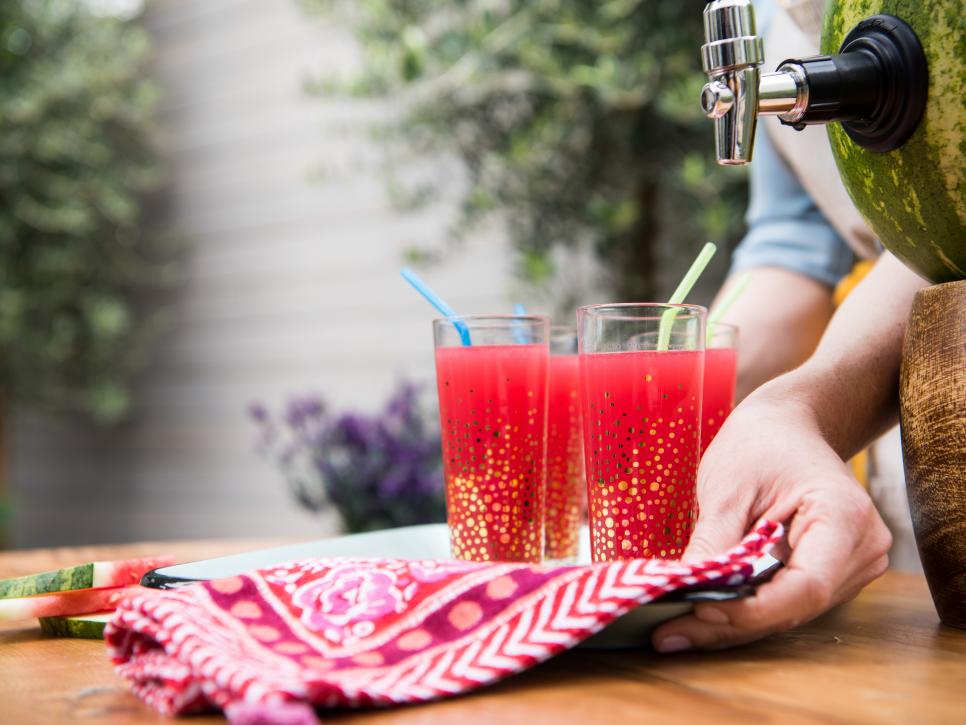 Tips and ideas for enjoying watermelon....