This citrus fruit is extremely versatile and can be used to flavor recipes both sweet and savory. Pucker up for these 12 lemony dishes.
Nutrition Lowdown
For the burst of flavor lemons provide, the calories are pretty minimal at a mere 12 for the juice of one. Lemons are also an excellent source of the antioxidant vitamin C, providing over one third of your daily dose. It'll also give you a splash of folate, vitamin B6, thiamin, magnesium and potassium.
Waffles
Lemon juice isn't the only way to add flavor to dishes. These waffles use grated lemon zest for an extra special burst of flavor.
Recipe: Lemon and Walnut Waffles
Bruschetta
Dazzle guests with this easy appetizer made with a few simple ingredients: toasted bread, lemon juice, parsley, garlic and olive oil.
Recipe: Lemon-Parsley Bruschetta
Shrimp
Have this shrimp dish, made with the delicious combo of lemon and dill, on the table in just 30 minutes.
Recipe: Lemon-Dill Shrimp
Roasted Chicken
Craving chicken tonight? This delightful dish pairs lemon with rosemary.
Recipe: Garlic Roast Chicken With Rosemary and Lemon
Salmon
This Mediterranean-inspired dish serves up omega-3 rich salmon with a flavorful lemon-mint yogurt sauce.
Recipe: Poached Salmon With Lemon-Mint Tzatziki
Salad
A spritz of lemon juice does any salad good.
Recipe: Chopped Salad With Lemon and Dill
Mushrooms
This quick mushroom side dish has fewer than 60 calories per serving!
Recipe: Lemon Pepper Mushrooms
Greens
The vitamin C from the lemon juice helps absorb the iron found in the winter greens in this delicious side.
Recipe: Sautéed Greens With Lemon
Broccoli
This recipe uses flavorful Meyer lemons to bring out the flavor of this cruciferous veggie.
Recipe: Broccoli Florets With Meyer Lemon Olive Oil
Cookies
Giada's super popular cookie recipe uses a combo of lemon juice, lemon zest and sugar to make a flavorful glaze.
Recipe: Lemon Ricotta Cookies With Lemon Glaze (above)
Lemonade
Have extra lemon lying around? Make a batch of fresh lemonade.
Recipe: Ina's Fresh Lemonade
Cocktail
This classic drink is perfect for entertaining guests.
Recipe: Lemon Drop Cocktail
More posts from Toby Amidor.
Similar Posts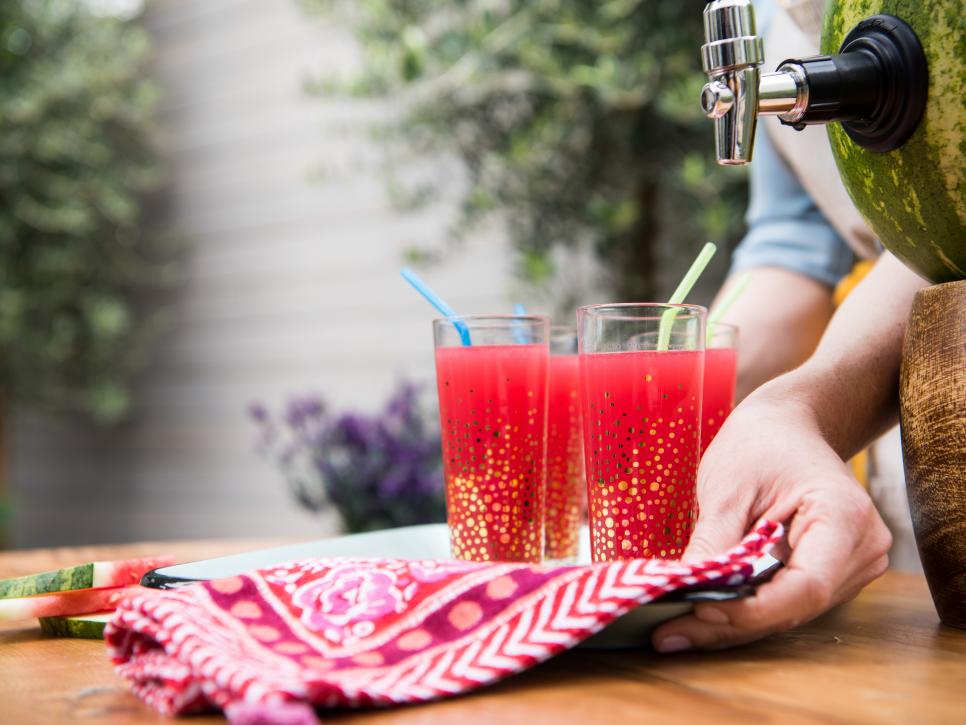 Tips and ideas for enjoying watermelon....