Looking for new form of exercise? Maybe you're already a fan of this intense workout regimen. Learn more about this exhilarating fitness craze.
Defining Bootcamp
Inspired by military training, bootcamp workouts combine cardio and weight training. Classes may include the use of free weights, bands, balls and plyometric-type exercises – all designed to build lean muscle. Sessions also include lots of interval training where intensity is ramped up for short bursts to maximize calorie burn.
Class attendees will often find themselves switching between running, doing pull-ups, playing tug of war and jumping through a course of oversized tires all in one session. Bootcamp workouts are designed to push participants to work together in groups, while weaving some healthy competition in to the mix. If you're a competitive person or former athlete, bootcamp is for you. Some programs are designed to be a little less intense and can be offered for specific groups like women only – there's lots of variety so find the best fit for you.
Classes are typically an hour in length. Some gyms and fitness outlets offer outdoor sessions at local parks. Many also offer package deals where participants can sign up for a month of hour-long sessions that take place 5 days a week.
Like any exercise regimen, check with your doctor before getting started. Those with existing orthopedic issues may need to modify their activity for some of the more high-impact activities.
Diet and Hydration Tips
Bootcamp can get really sweaty! Proper hydration is vital, especially when classes are held outdoors during the summer months. Participants often find themselves using muscles they didn't know they had and soreness is common in the first few days. To help combat tender muscles, focus on electrolyte replenishment from healthy potassium and sodium-rich foods.
More fueling tips for bootcamp include:
No bootcamp on an empty stomach – have a light meal 60 to 90 minutes before.
Don't only drink during sessions – hydrate before, during AND after classes.
Give TLC to sore muscles by eating these recovery foods.
Tell Us: Are you a bootcamper? What do you love about this workout?
More posts from Dana Angelo White.
Similar Posts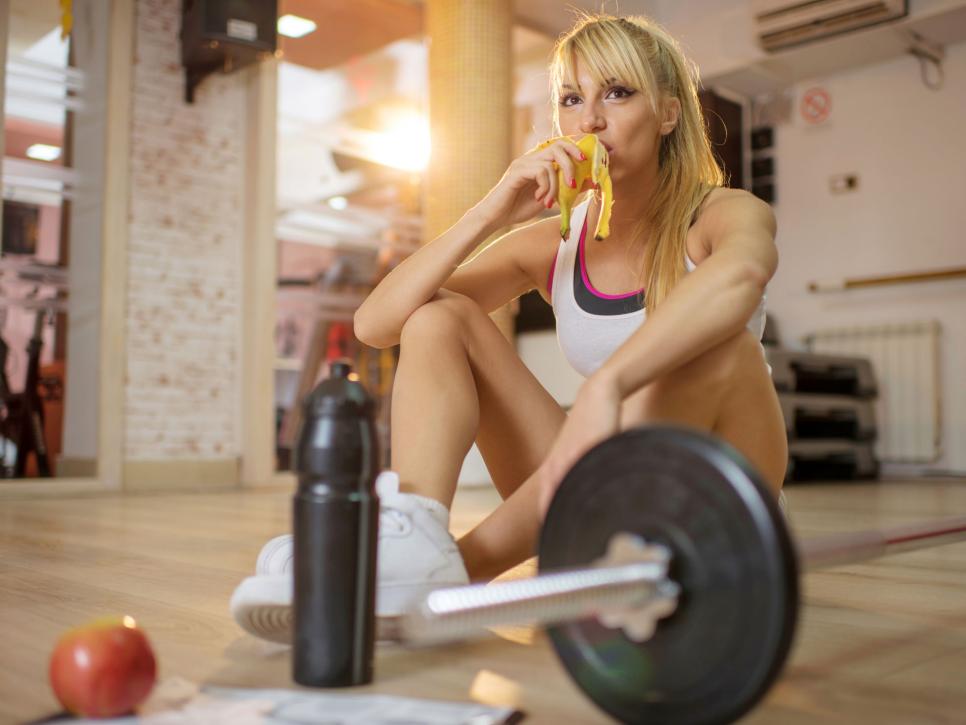 Take note of these nutritionist-approved foods that help hydrate, ease sore muscles and provide quick-acting fuel before a workout....