Had one too many last night? We aren't recommending you tie one on regularly, but when that unexpected hangover strikes, look to these foods and drinks.
Booze and the Body
Heavy consumption of alcohol not only affects your waistline — think of how many calories you're drinking! Guzzling too many cocktails also causes dehydration, stimulates appetite, interferes with sleep and causes dips in blood sugar. So it's easy to see why you might feel so lousy the morning after.
Fluids
Replenish fluids by drinking plenty of water. Beverages like orange juice, coconut water, cranberry juice, tomato juice (no Bloody Marys!) or even a sports drink will help replenish lost electrolytes. Foods with high water content foods like fresh fruit and soup will also help contribute to better fluid balance.
Carbs
Stomach feeling queasy? Reach for carb-heavy foods like crackers, breads, bagels and pasta to help calm a sour stomach. These energy-producing goodies will also help stabilize blood sugars, making you feel more human and energized again.
Protein
High-protein foods, rich in amino acids may also help settle a pounding head and unsettled stomach. Eggs, lean meats, cheese and peanut butter are all good options.
Putting it Together
So what should make as you stumble into the kitchen? Here are a few ideas.
Egg and cheese on a whole-grain English muffin and a glass of OJ
Grilled cheese with turkey and tomato on whole-wheat bread
Turkey burger and a sports drink
Good 'ol PB&J and a tall glass of water or milk
Bagel with cream cheese and a glass of tomato juice
Chicken noodle soup
Fruit and yogurt smoothie
Tell Us: What's your go-to hangover food?
More posts from Dana Angelo White.
Similar Posts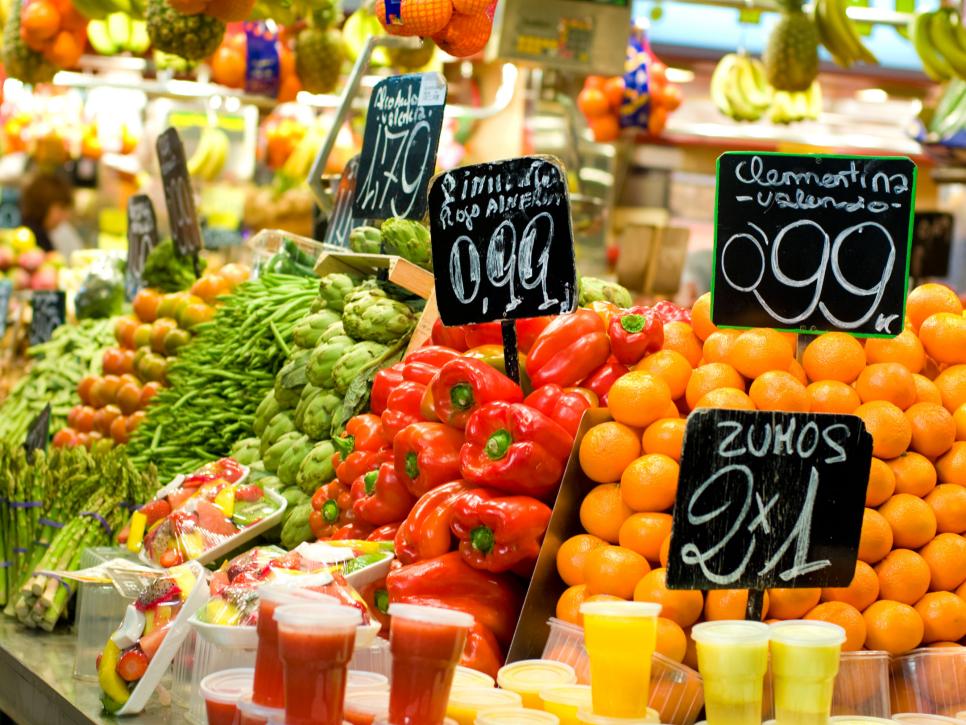 Stave off vacation weight gain with these easy, nutritionist-approved tips. ...