It's almost 2013 — make this the year you try new and exciting gluten-free recipes. Why not play on your flavor palate by combining fresh and delicious ingredients? One of my favorites is organic sliced turkey, hummus and pears: it's not exactly the most common of food combinations but when wrapped together, it can be one of the tastiest!
Pears and hummus are both common go-to gluten-free foods. If you're gluten-free or have Celiac disease, it's important to purchase gluten-free turkey, such as Applegate Farms and gluten-free hummus such as Sabra to ensure you are making a safe and healthy gluten-free meal you can enjoy. Also included in this recipe is one of my favorite fruits, pears, which are deliciously sweet and nutritious, not to mention they are a rich source of essential vitamins and dietary fiber. Still not convinced? If you're worried the subtle flavors of turkey and hummus may make for a bland meal, you are surely in for a treat. The addition of chili powder (one of my favorite gluten-free condiments), ground pepper and orange zest will add the satisfying tang you are looking for.
This recipe also serves as a perfect party platter to supply at your New Year's get-togethers, and will continue to make a perfect snack or appetizer all year round. Now that's something to feel good about!
Turkey and Hummus-Wrapped Pears
Serves 4
Ingredients
8 slices gluten-free turkey, such as Applegate Farms
1/4 cup prepared hummus
1/4 teaspoon chili powder
1/4 teaspoon sea salt
1/4 teaspoon freshly ground pepper
1 teaspoon fresh orange zest
4 pears, sliced into 4 pieces
Directions
Cut each slice of turkey in half.
In a small bowl, combine hummus, chili powder, pepper and sea salt. Spread chili powder mixture on top of pears and wrap each pear slice with 1/2 slice turkey, securing ends with a toothpick and serve.
More posts from Amie Valpone.
Similar Posts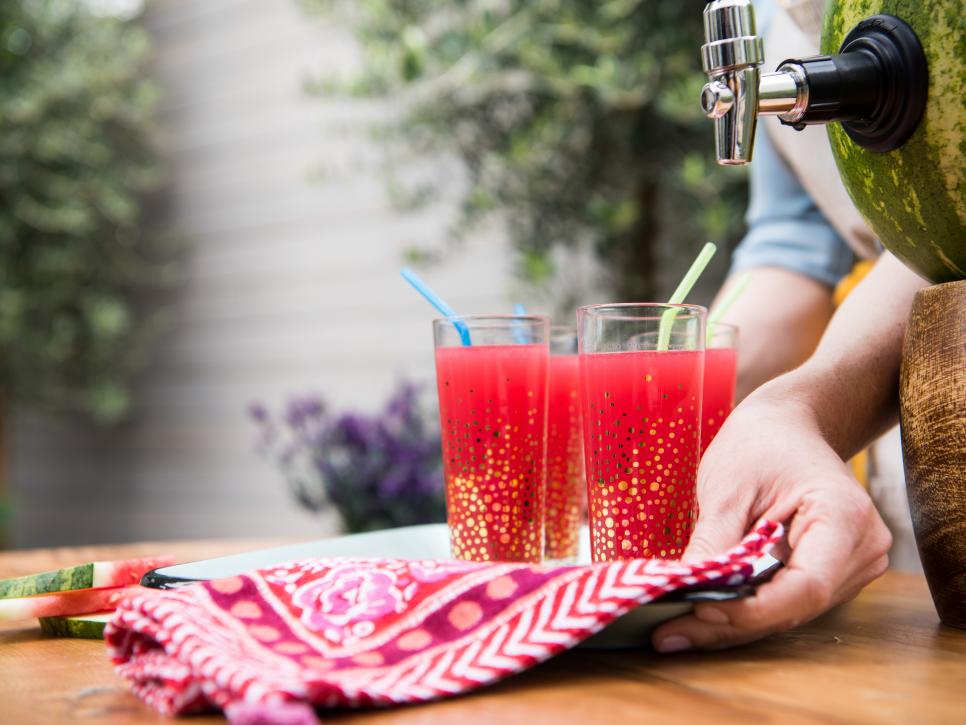 Tips and ideas for enjoying watermelon....