To help increase your immunity this cold and flu season, give yourself an extra boost of vitamin C (no supplements required!). This antioxidant is found in a wide range of foods from potatoes to bell peppers. Check out these 5 delicious, vitamin-C rich recipes.
The Guidelines
The recommended daily amount of vitamin C is 60 milligrams. Each of the recipes below contains at least 20% (or 12 milligrams) of your daily recommended dose.
Vitamin C has many other roles besides helping stave off the common cold. It also helps form collagen, a building block of connective tissue that gives strength to skin, hair, and nails.  Vitamin C also helps increase the body's absorption of iron.
The Recipes
Beef Pops With Pineapple and Parsley Sauce (above)
These bite-sized skewers get most of their vitamin C from the pineapple chunks. Surprisingly, the rest of the vitamin C (over 15% of your daily dose) is from the chopped parsley.
Recommended daily amount of vitamin C: 53%
Chicken and Broccoli Stir-Fry
The majority of the vitamin C comes from the broccoli in this Asian-inspired dish from the Food Network Kitchens.
Recommended daily amount of vitamin C: 159%
Roasted Halibut with Grapefruit-Fennel Salsa
Although oranges are most famous for brimming with vitamin C, don't count out other citrus fruits. Giada's fish dish gets much of its vitamin C from grapefruit with smaller amounts coming from fennel and parsley.
Recommended daily amount of vitamin C: 60%
Roasted Red Pepper and Walnut Dip
Perfect for holiday parties, the jarred red peppers contribute the majority of vitamin C in Ellie's recipe.
Recommended daily amount of vitamin C: 70%
Sautéed Brussels Sprouts
This cruciferous veggie isn't just for the Thanksgiving table. It's a perfect side all winter long.
Recommended daily amount of vitamin C: 160%
More posts from Toby Amidor.
Similar Posts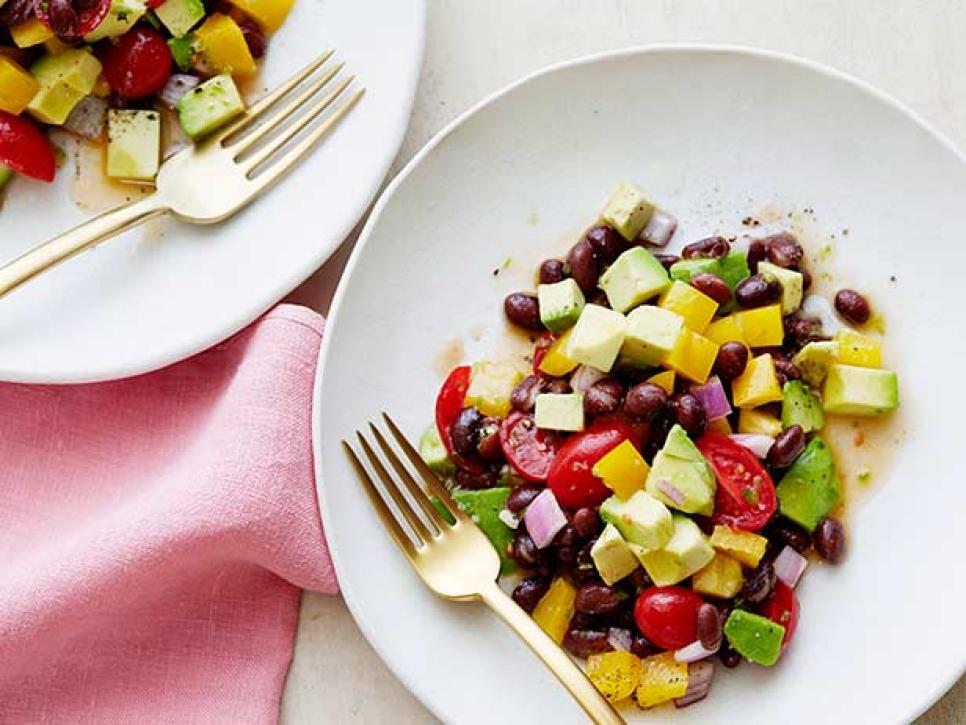 A registered dietitian highlights some of her favorite healthy recipes from Food Networks biggest stars....