Aside from the fabulous flavor, the best thing about grain salad is its versatility. Prepare this recipe for your holiday meal or make it the next day using Turkey Day leftovers. Make it with farro, quinoa, wild rice or any other favorite whole grain.
Thanksgiving Grain Salad
Serves: 12
Ingredients:
1 ½ cups dry farro (4 cups cooked)
2 tablespoons extra virgin olive oil
2 tablespoons apple cider
½ teaspoon kosher salt
¼ teaspoon black pepper
1 cup chopped cooked green beans
1 cup cubed roasted butternut squash
¼ cup dried cranberries
¼ slivered almonds, toasted
Directions:
Prepare farro according to package directions; set aside to cool. In a small bowl, whisk olive oil, cider, salt and pepper until well combined. Pour dressing over cooked farro and toss well. Add remaining ingredients and toss again. Serve immediately or place in the refrigerator for 1 hour. Serve cold or at room temperature.
Nutrition Info per Serving ( a generous ½ cup)
Calories: 140
Total Fat:  5 grams
Saturated Fat: 1 gram
Total Carbohydrate: 21 grams
Sugars: 3 grams
Protein: 4 grams
Sodium:  95 milligrams
Cholesterol: 0 milligrams
Fiber:  3 gram
More posts from Dana Angelo White.
Similar Posts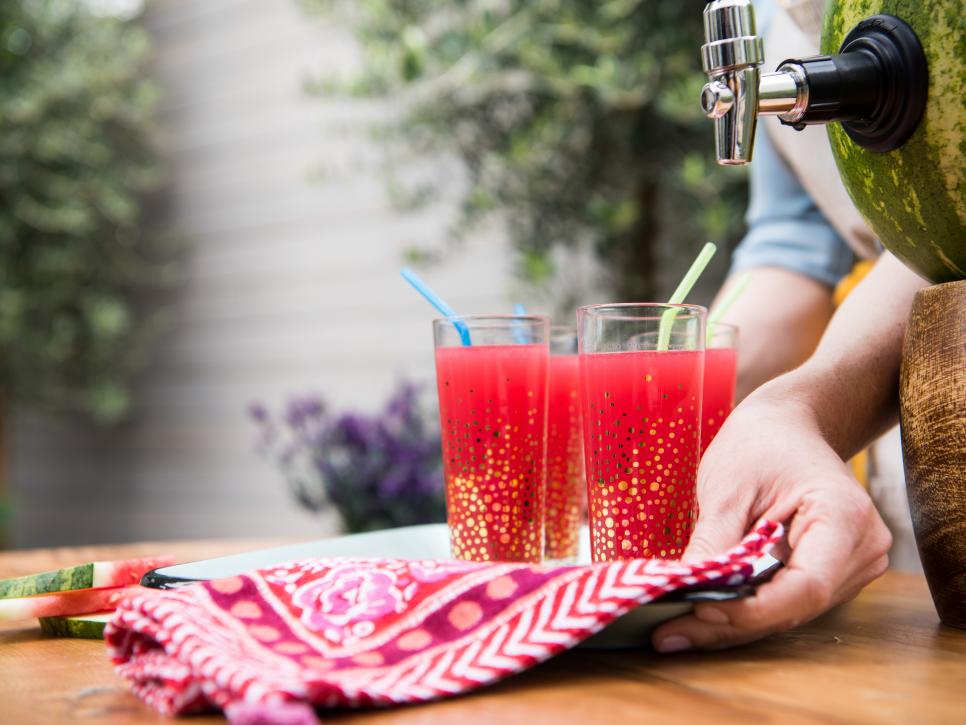 Tips and ideas for enjoying watermelon....