Slice and roast them or steam and smash them. Sprinkle with salt and some freshly chopped herbs and the delightfully earthy flavor only gets better. Is your mouth watering yet for some fingering potatoes?
Resembling chubby fingers, this variety of spud can be found at farmers' markets now. Look for skins with golden, rose or even purple and blue hues. The color of the creamy, yet sturdy flesh will also vary from pale yellow, white and purplish-blue.
Some of the most well-known varieties are Russian Banana, French Fingerling and Purple Peruvian but there are even more out there – ask your local farmer what they're growing.
Recipes to Try:
Dill Fingerling Potatoes
Grilled Potato and Pepper Salad
Crudite with Olive Crème Fraiche
Healthy Roast Fingerlings with Lemon
More posts from Dana Angelo White.
Similar Posts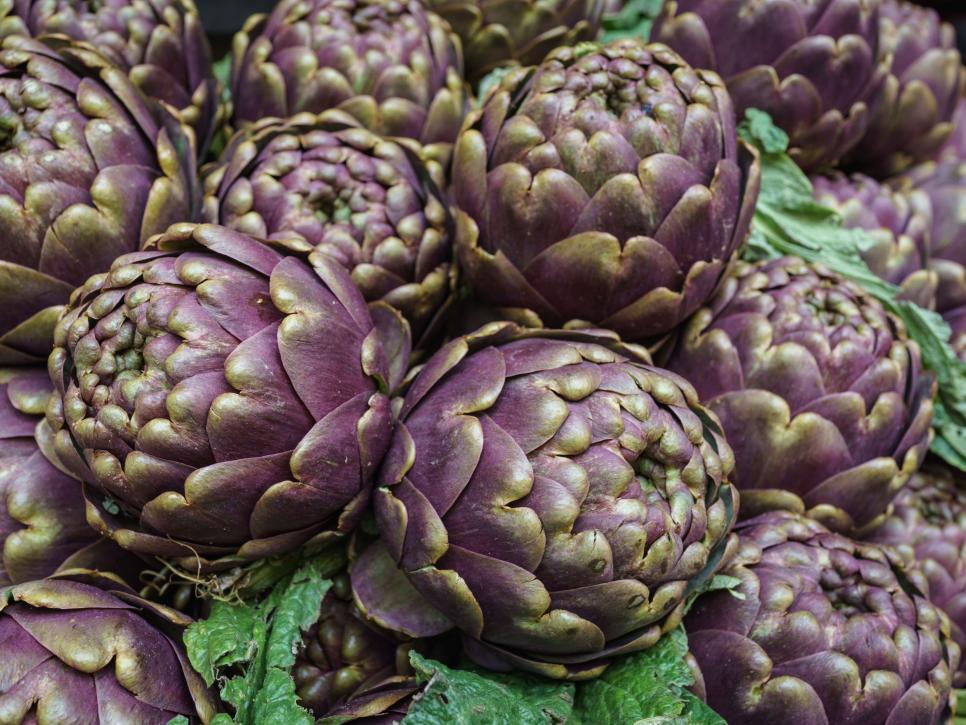 It's worth breaking through artichokes' spiky exteriors to get to their delicately flavored leaves and hearts....