Lots of sugar and fat can make this classic Halloween treat super scary. This lightened-up treat has a few tricks – homemade popcorn, a few better-for-you ingredients and smart portions.
Nutrition Facts
Depending on the ingredients, basic buttery and sugary popcorn balls can have anywhere from 200 to 400-plus calories. The numbers only go up from there with the addition of nuts, candy and caramel. Treat trick-or-treaters or Halloween party-goers to this homemade version  — with a fraction of the calories — instead.

Pumpkin Seed & Candy Corn Popcorn Balls
Makes: 16 pieces
Ingredients:
12 cups air-popped popcorn **
½ cup toasted pumpkin seeds
½ cup candy corn, chopped
2 tablespoons buttery spread (such as Smart Balance)
1 (10 ounce) bag mini marshmallows
Directions:
In a large bowl combine popcorn, pumpkin seeds and candy corn; set aside.
Melt spread in a large skillet over medium heat. Add marshmallows and stir until melted (3 to 4 minutes).  Pour marshmallow mixture over popcorn and toss well to coat. Using a spoon, scoop out a handful of mixture and form into 16 evenly sized balls. Transfer to a sheet pan lined with parchment paper to cool and set. Once cool, store in an air-tight container for up to 3 days.
** For each 5 cups of popcorn, place ¼ cup popcorn kernels in a paper lunch bag and microwave on high heat for approximately 2 minutes. Repeat.
Prep Tip: Mixture is sticky. Coat hands with nonstick cooking spray to make forming balls easier.
Nutrition Info Per Piece
Calories: 107
Total Fat:  2 grams
Saturated Fat:  0 grams
Total Carbohydrate:  22 grams
Sugars: 12 grams
Protein:  1 gram
Sodium:  31 milligrams
Cholesterol:  0 milligrams
Fiber:  1 gram
More posts from Dana Angelo White.
Similar Posts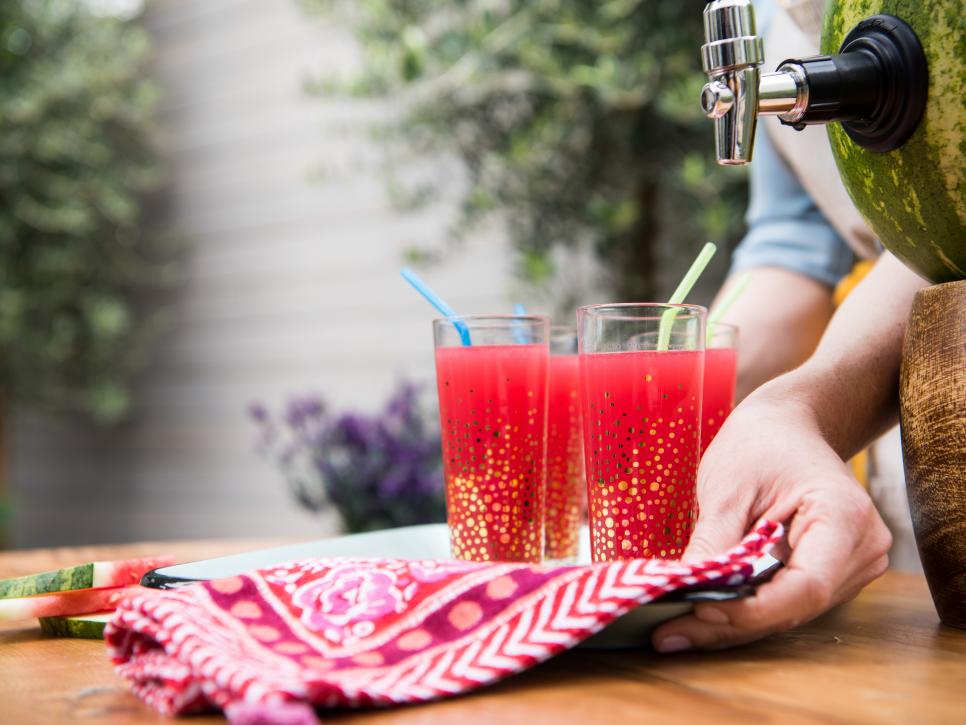 Tips and ideas for enjoying watermelon....