Planning ahead is key for healthy cooking. Keep your kitchen stocked with simple, inexpensive ingredients and weeknight cooking will be much easier (and more fun!). Here's what the experts in Food Network Kitchens have in their kitchens:
1. Eggs: Whip up a quick omelet, poach eggs in tomato sauce or hard-boil a few for quick snacks throughout the week.
2. Parmesan cheese: Invest in a microplane zester and grate Parmesan into salads and soups just to name a couple. Remember a little goes a long way. We also love to throw pieces of the cheese rind into simmering soups for a flavor boost.
3. Low-fat plain Greek yogurt: Perfect on its own as a snack with fresh berries or the base for a healthy creamy dressing.
4. Real maple syrup: Keep stored in the fridge, add a quick drizzle when you're craving a little sweetness in things like your oatmeal or coffee.
5. Pickles: Think beyond just dill cucumber pickles. We love pickled green beans, beets, cauliflower and okra. These are great to have on hand for a quick, low-calorie snack or on the side for dinner.
6. Oils: Extra-virgin olive oil for vinaigrette and drizzling and grapeseed oil for cooking. Both are heart healthy, grapeseed oil has a higher smoking point and the flavor is less fruity and strong, making it a better choice for sauteing.
7. Vinegars: Red wine and balsamic vinegars will cover you for salad dressings and the less acidic rice wine vinegar is great for stir-frys.
8. Hot sauces: Have fun with this! Keep a variety on hand and add a few dashes into soups on sandwiches and eggs.
9. Canned beans: Keep a few different kinds of canned beans in your pantry; drain and rinse and bulk up soups or mix with rice.
10. Whole nutmeg: Use a microplane zester to finely grate over yogurt, cottage cheese and fresh fruit. It adds a touch of something special.
11. Roasted sunflower seeds: Toss into salads from some extra crunch.
12. Citrus: Think of citrus as a two-for-one. The zest can be used in marinades and the juice can be drizzled over cooked vegetables.
13. Salad Greens: The pre-washed blends are great to quickly throw together a salad.
14. Pre-cut vegetables: Look to see if you're grocery store has these available in the produce section. They're wonderful to have on hand to steam, stir fry or microwave. You can also buy veggies whole and portion them into your own personal blends.
15. Frozen brown rice: Some grocery stores now stock this but it's easy to do yourself. Cook off a large pot (we love short-grain brown rice) cool completely and freeze in re-sealable bags. Thaw as needed.
More posts from Leah Brickley.
Similar Posts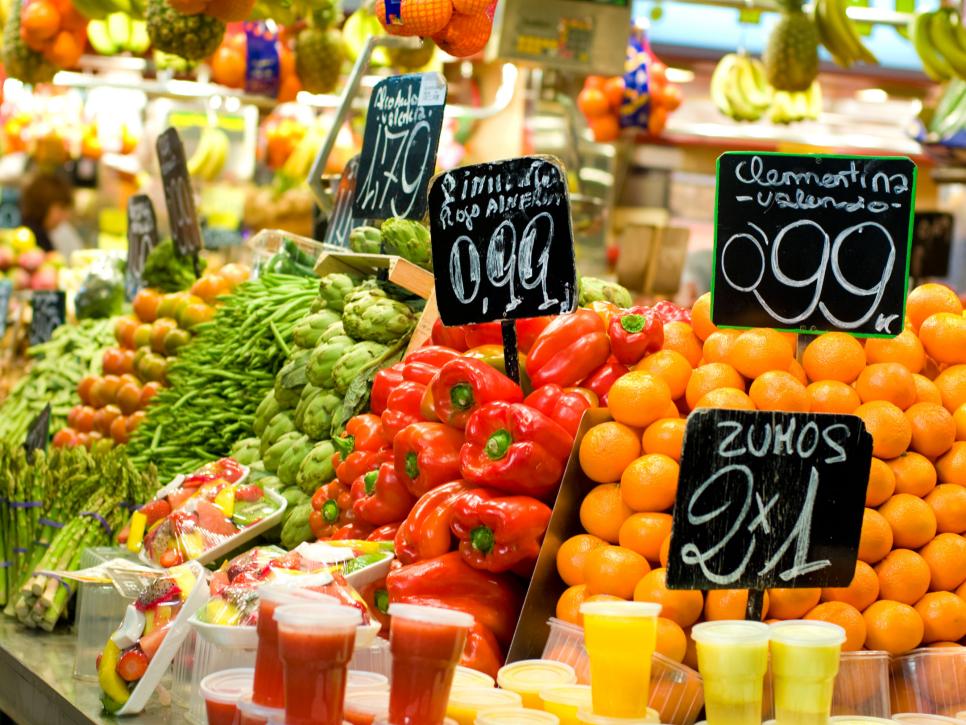 Stave off vacation weight gain with these easy, nutritionist-approved tips. ...