I keep a squeeze bottle of honey on my counter right next to the olive oil, salt and pepper because I reach for it so often. Explore the countless ways to use this natural sweetener in your kitchen.
So Many Ways to Love
A light drizzle on toast can turn a piece of bread into a spectacular breakfast – honey is that special. The best part about this finger-licking treat is how the different varieties take on the characteristics of the flowers they were cultivated from.
Use mild acacia honey for fruit salad, clover for tea or coffee drinks, orange blossom for cakes and cookies or lavender for sauces and salad dressings.
For everyday use, my favorite honey is from my local farmer– the clean and lightly floral flavor is second to none.
Recipes
From grilling to roasting, honey can be used with just about any cooking method, and it can be used in recipes served either hot or cold.
Bake
Replace sugar with equal parts honey in your favorite muffin recipe – the silky texture helps keep baked goods moist.
Sour Cream and Lemon-Honey Corn Muffins
Banana Chocolate Chip Muffins
Whisk
Give salad dressings, dipping sauces and hummus a hint of sweetness.
Balsamic Vinaigrette
Honey Mustard Dipping Sauce
Green Herb Hummus
Coat & Roast
Honey acts as a flavor-packed glue for crispy coatings. It also gives roasted tofu a scrumptious golden crust.
Glaze
Baste vegetables, chicken or fish in a mouth-watering honey lacquer.
Glazed Carrots
Honey-Soy Grilled Salmon with Edamame
Apple-Honey Drumsticks
Drizzle
Bring out the flavor of fruit and nuts with a touch of honey.
Tropical Fruit Salad With Honey and Lime
Toasted Almond Mochas
Tell Us: How do you cook with honey?
More posts from Dana Angelo White.
Similar Posts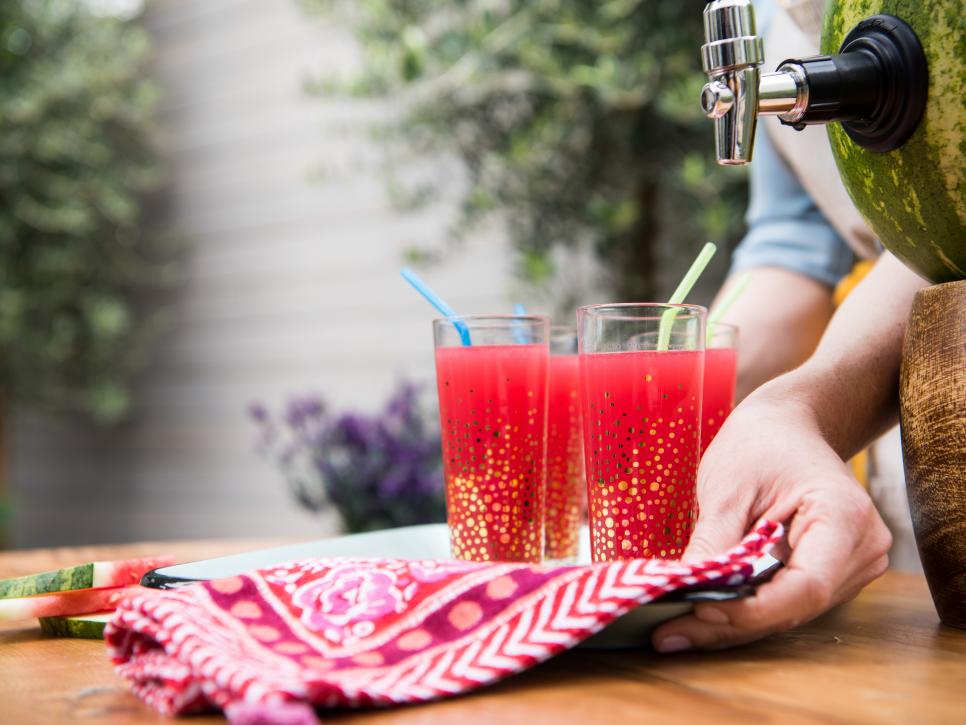 Tips and ideas for enjoying watermelon....