Fall in love with sweet potatoes again and again with these 10 deliciously healthy recipes.
Nutritional Goodness
One medium tuber contains 105 calories and 4 grams of fiber. These babies are bursting with antioxidant vitamins A and C, potassium and manganese. They also contain lycopene, another antioxidant that's been shown to help fight certain types of cancer and heart disease.
Maple-Roasted
Thick pieces of potato wedges drizzled with a touch of maple syrup makes a delightful side dish.
Recipe: Food Network Kitchens' Maple-Roasted Sweet Potatoes (pictured above)
In Quinoa
Enjoy pieces of roasted sweet potatoes in this protein-packed dish.
Recipe: Sweet Potato Quinoa
As Grilled Wedges
Wedges of sweet potatoes sprinkled with garlic, thyme, parsley and chili pepper flakes makes a fiery side dish.
Recipe: Garlic and Herb Grilled Sweet Potatoes
With Caramelized Onions
Pieces of sweet potato + caramelized red onion = mouthwatering heaven!
Recipe: Caramelized Onion Sweet Potato Salad
In a Casserole
Nothing says fall better than a warming casserole. Ellie's guiltless version provides 160 calories and 4 grams of fat.
Recipe: Sweet Potato-Pecan Casserole
Smashed
Alton punches up his mashed sweet potatoes with a hint of chipotle peppers.
Recipe: Chipotle Smashed Sweet Potatoes
With Cauliflower
This unsuspecting combo combined with turmeric, ginger, coriander and cumin seeds will pleasantly surprise your taste buds.
Recipe: Cauliflower With Sweet Potatoes
In a Stew
This vegetarian stew is a combo of kidney beans, sweet potatoes, oranges and Indian spices.
Recipe: Kidney Bean Stew With Sweet Potatoes and Oranges
As Potato Chips
Bobby Deen combines the sweetness of these tubers with cayenne pepper in crunchy baked chips.
Recipe: Spicy Sweet Potato Chips
In a Soup
Creamy and smooth sweet potato soup along with a salad makes a perfect lunch or light dinner.
Recipe: Soothing Sweet Potato Soup
More posts from Toby Amidor.
Similar Posts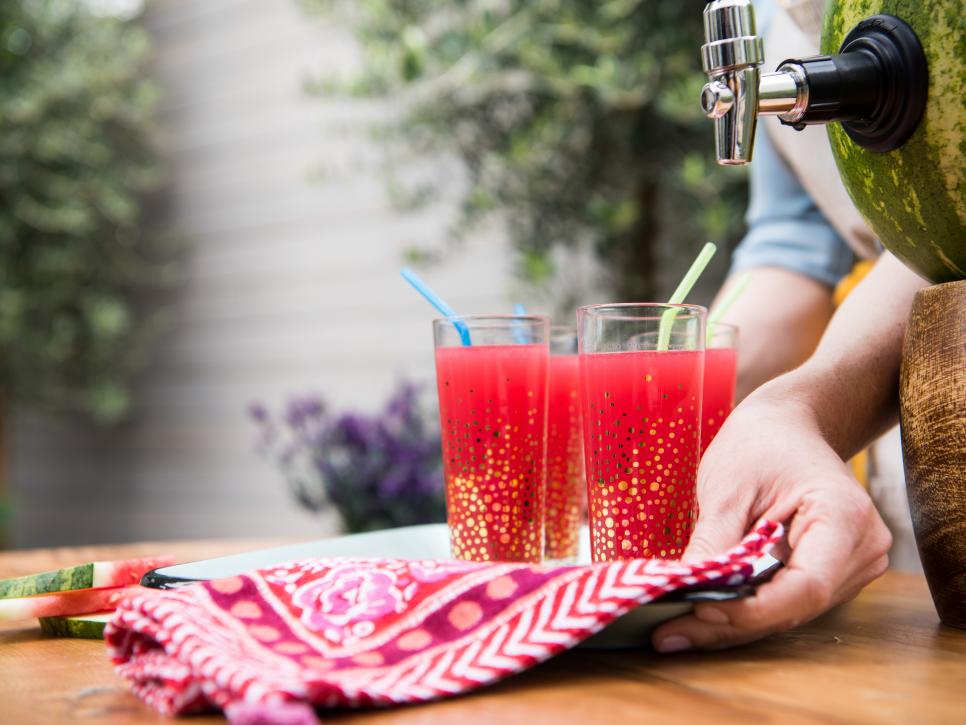 Tips and ideas for enjoying watermelon....