We love this combo in the Food Network test kitchen. The extra squeeze of citrus is an easy way to brighten up potato salad, a baked potato or simple roasted potatoes like Roast Fingerlings With Lemon.
Healthy Roast Fingerlings With Lemon
Serves: 4
1 1/2 pounds fingerling potatoes, halved lengthwise
1 lemon, thickly sliced, seeded and each slice quartered
1 tablespoon olive oil
Kosher salt and freshly ground pepper to taste
1 clove garlic, minced
Preheat the oven to 400 degrees F and position a rack in the top third of the oven.
Line a baking sheet with parchment paper. Place the potatoes and lemons on the sheet, drizzle with the oil and sprinkle with salt and pepper. Roast until tender and browned, about 1 hour, stirring the potatoes once or twice during cooking. Sprinkle with the garlic and roast 5 more minutes.
Go to foodnetwork.com to print, review or save this recipe to your recipe box.
Calories: 180
Fat: 3.5 grams
Saturated Fat: 0 grams
Protein: 4 grams
Carbohydrates: 32 grams
Sugar: 0 grams
Fiber: 2 grams
Cholesterol: 0 milligrams
Sodium: 70 milligrams
More posts from Leah Brickley.
Similar Posts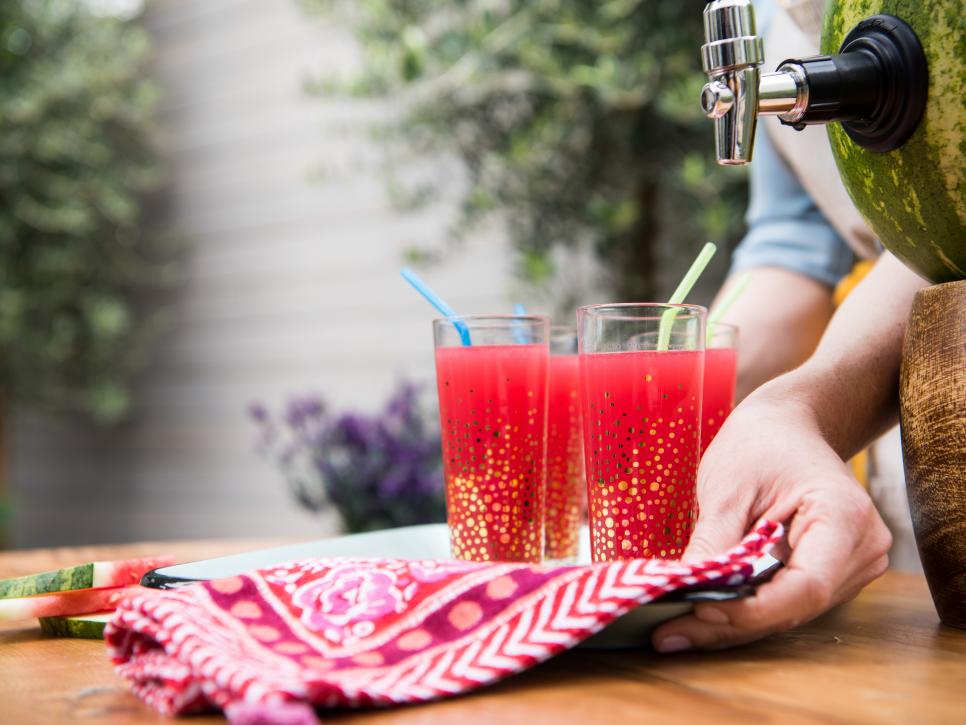 Tips and ideas for enjoying watermelon....