Many folks discover they have iron-deficiency—a condition which can result from not eating enough foods that contain iron. If you're looking to pump up your iron, here are 5 recipes to help you do so.
The Guidelines
Although women tend to need a bit more iron then men, the general recommended dose is 18 milligrams per day. Each of the recipes below contain at least 1.8 milligrams of iron, which is 10% of your daily requirement.
Iron is an important mineral that helps red blood cells carry oxygen through your body. Lack of iron can result in dizziness, fatigue, weakness and pale skin. Eating foods high in vitamin C, such as peppers, potatoes, tomatoes and citrus fruits, can help absorb iron. Conversely, coffee and foods high in calcium decrease absorption of the mineral.
The Recipes
#1: Chicken Chili
The chicken and canned tomatoes provide much of the iron in this delicious one-pot meal.
Percent recommended daily amount of iron: 13%
#2: Lettuce Cups With Tofu and Beef (pictured above)
You may be surprised to learn that the tofu in this recipe provides a touch more iron than the lean ground beef.
Percent recommended daily amount of iron: 23%
#3: Garlic Sautéed Spinach
This simple weekday side can boost your iron intake in a flash. Be sure to add the lemon juice to help boost the absorption of iron.
Percent recommended daily amount of iron: 21%
#4: Apple Harvest Oatmeal
Start your morning off right with a hot bowl of oatmeal. Oats can be a good source of iron — however, read the label as amounts may vary depending on the variety you purchase.
Percent recommended daily amount of iron: 17%
#5: Thai-Style Halibut With Coconut-Curry Broth
Don't count out fish! Three ounces of halibut contains 6% of your recommended daily dose. The brown rice and spinach are other iron contributors in this recipe.
Percent recommended daily amount of iron:  16%
More posts from Toby Amidor.
Similar Posts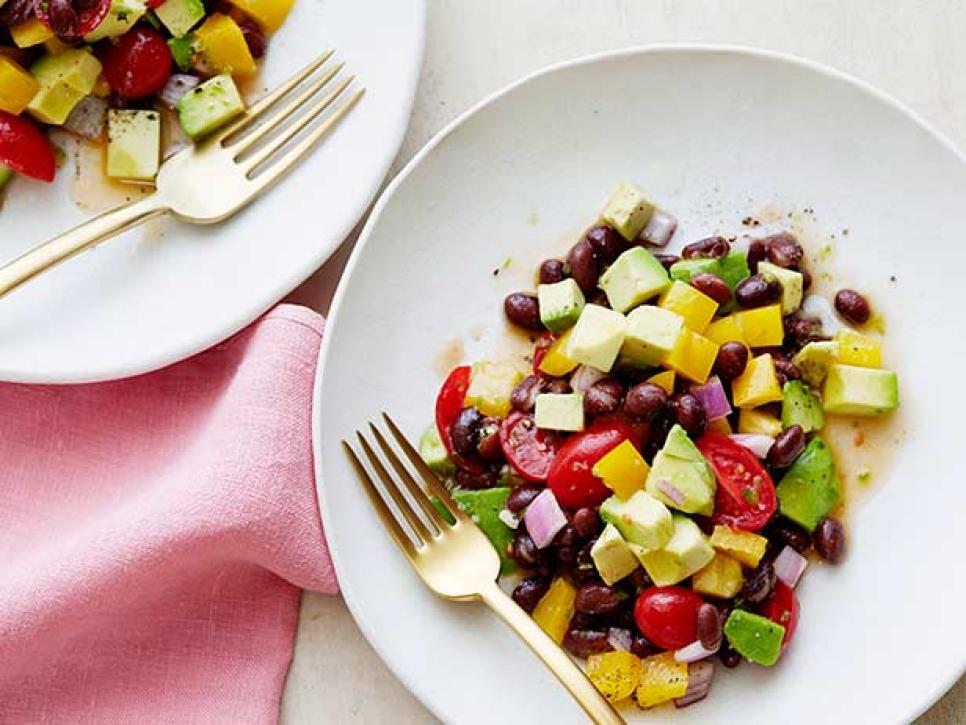 A registered dietitian highlights some of her favorite healthy recipes from Food Networks biggest stars....