Back to school also means back to sports. From elementary age to college-bound, these tips will help any athlete P.E.R.F.O.R.M their best.
Pick nutrient dense foods
Athletes need vitamins, minerals and antioxidants to keep those muscles pumping. Calcium, iron, Vitamins C and D, and B-vitamins can be found in dairy, fruits, veggies, breads and cereals.
Nothing stalls metabolism like an empty tank. Eating every three to four hours is a must for peak performance in the classroom and on the field.
Eating the right foods after a workout helps build muscle and prepare the body for the next exercise session.  See our list of top recovery foods.
Dehydration leads to fatigue during exercise. To properly hydrate you need to drink all day. Athletes should have something to drink on them AT ALL TIMES to ensure balanced fluid and electrolyte levels. The more you sweat, the more fluid you need to replace.
Low-fat chocolate milk has it all for proper post workout recovery: protein, carbs, fluid and electrolytes. If dairy isn't an option, try chocolate soy milk.
Sports nutrition only works if it becomes a part of the regular routine, day after day. Be prepared, pack snacks and healthy meals so you're always good to go.
Make the most of your diet
Athletes that make nutrition a priority see results.  It's okay to indulge in not-so-healthy favorites on occasion, but the majority of the time, pass on the junk.
Dana Angelo White, MS, RD, ATC, is a registered dietitian, certified athletic trainer and owner of Dana White Nutrition, Inc., which specializes in culinary and sports nutrition. See Dana's full bio »

More posts from Dana Angelo White.
Similar Posts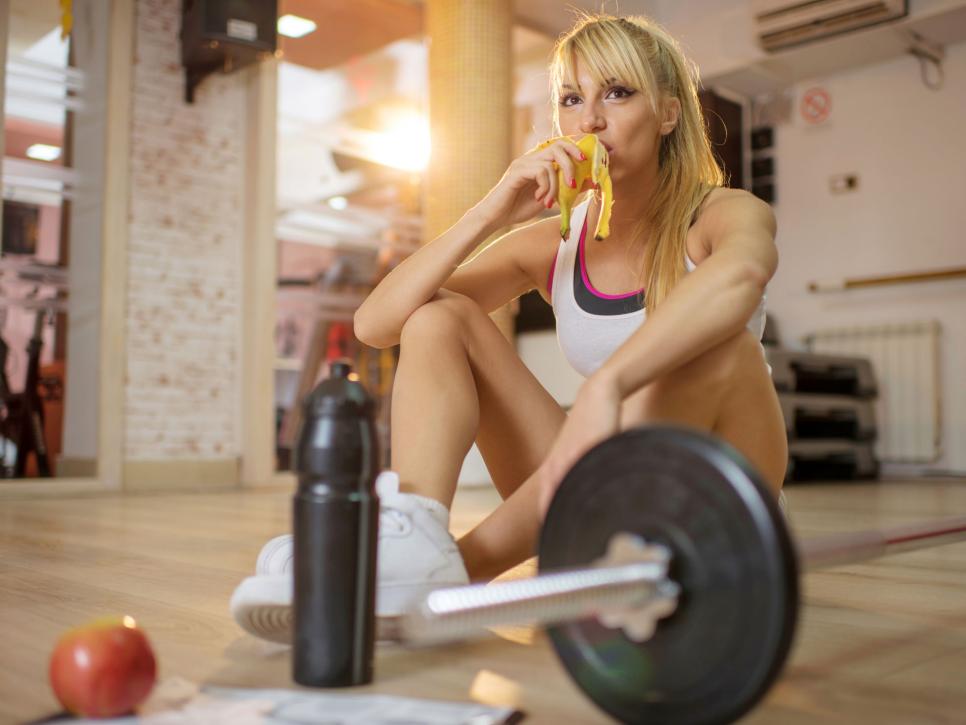 Take note of these nutritionist-approved foods that help hydrate, ease sore muscles and provide quick-acting fuel before a workout....