When you think of apples, two classic combinations come to mind: apples and cinnamon and apples with peanut butter. Who doesn't love a hot, gooey apple cinnamon cobbler? Or some crisp, fresh apples dipped in creamy peanut butter? These popular pairings are certainly delicious, but the repertoire of our tart and fruity friend certainly does not end there.
This week, we are highlighting some ingredients you might not have thought to pair with apples, but that nonetheless make for a perfect—not to mention tasty—marriage. I now pronounce you apple and wife. You may cook the bride.
Apples and Cabbage: What better way to breathe life into a stereotypically bland vegetable like cabbage than to throw in some tart Granny Smith apples? Finish it off with toasted fennel seeds and apple cider vinegar for a sweet-salty-sour result.
Recipe: Melissa's Sauteed Cabbage and Apples
Apples and Chicken: Pork isn't the only meat that pairs well with apples. Coating chicken with an apple juice and honey glaze produces these sticky, messy and downright crave-worthy drumsticks that will most certainly be a hit with kids.
Recipe: Apple-Honey Drumsticks
Apples and Plums: Spice up your traditional applesauce recipe with plums for a fragrant and colorful dish with a subtle sweetness that tastes great on its own, over meat or even on top of a slice of toast.
Recipe: Plum Applesauce  (pictured above)
Apples and Cherries: When you throw fruit into a pie crust, chances are, the end product is going to be delicious. This tart, which uses dried cherries with fresh apples for varying textures, is no exception to the rule.
Recipe: Ellie's Rustic Apple Pie With Dried Cherries
Apples and Butternut Squash: Words to live by: If the Barefoot Contessa is combining two ingredients, so should you.
Recipe: The Barefoot Contessa's Butternut Squash and Apple Soup
More Apple Recipes from Family and Friends:
Jeanette's Healthy Living: Gluten-Free Jewish Apple Cake
Virtually Homemade: Apple Pie Muffin
Chez Us: Baked Apples With Creme Anglaise
Daily*Dishin: Easier-than-Pie Creamy Apple Bake
Made by Michelle: Pear Apple Crisp
Napa Farmhouse 1885: Apple, Fennel and Cheddar Cheese Panini
From My Corner of Saratoga: Spiced Apple Dutch Baby
Thursday Night Dinner: Apple Bread Pudding
Devour: 7 Apple Desserts Beyond Pie
FN Dish: Let's Go Apple Picking
More posts from Priya Krishna.
Similar Posts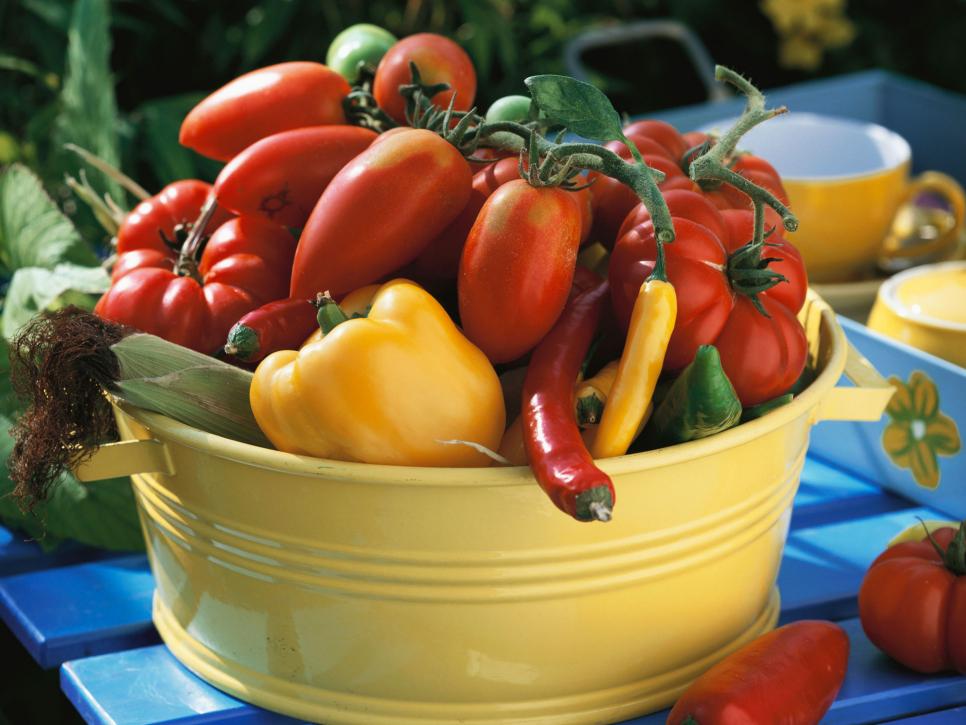 Check out these fresh ways to use an abundance of summer produce....