If you thought all fresh herbs were past their prime by the fall, you're be mistaken. Fresh sage is now in season!
Sage Basics
This green herb is native to the Mediterranean. Its name comes from the Latin word salvus, which means "safe" – a reference to the herb's believed healing powers.
Common garden sage is grayish-green in color with narrow, oval leaves with a pebble-like surface. They have a pungent mint-like smell and taste. There are numerous varieties of the herb; some are for cooking with while others are ornamental. Varieties include Curly, Minima, Dwarf, Tricolor, Pineapple and White Edge. Pineapple sage has a strong pineapple smell while White Edge has a creamy color splashed on the green leaves.
Although fresh is only available during the late summer and fall, dried whole, crumbled or powdered sage is available all year round.
Nutrition Info
One tablespoon of fresh sage has only 6 calories and 1 gram of fiber. This green herb also contains a small amount of vitamin A, calcium, potassium and iron.
What To Do With Sage
Use sage in pork, turkey, chicken, bean and cheese dishes. Combine it with olive oil and garlic for a delicious pasta flavor, infuse it into oil or butter, or make a pesto sauce – a nice change from the traditional basil sauce. Add fresh sage leaves to lemonade, tomato sauce or veggie soup. You can also flash fry whole leaves and sprinkle with salt for a crispy garnish. Pineapple sage is great for iced tea, lemonade or sparkling water mojitos.
Shopping Tip: Choose fresh sage that is bright in color and has a strong aroma. To store, wrap in a paper towel and place in a re-sealable plastic bag for up to 4 days. Store whole, crumbled or powdered sage in a cool, dark place for up to 6 months.
Recipes to Try:
More posts from Toby Amidor.
Similar Posts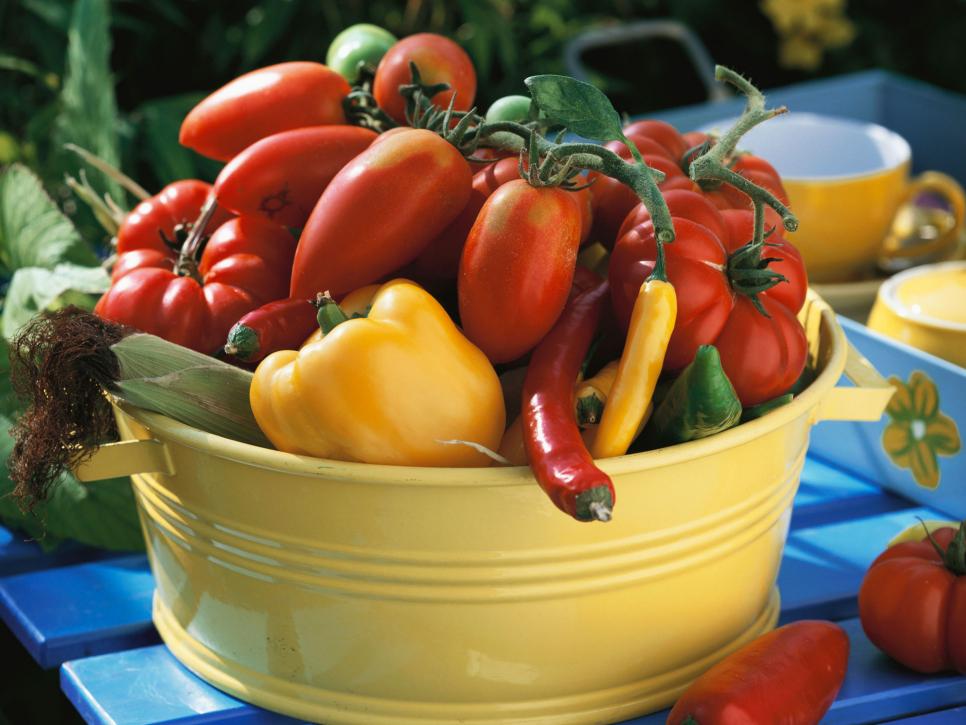 Check out these fresh ways to use an abundance of summer produce....