Party mix used to be something you made at home (often using a recipe on the side of the Chex box), but nowadays you can find packages of crunchy cereal mixes at any gas station. We're going old school and making our own, but with a healthier spin.
Nutrition Facts
Along with convenience comes preservatives — packaged sweet cereal mixes have multiple sources of added sugars, not to mention a lengthy list of artificial flavors and preservatives and even some trans fats. Most varieties will run about 130 to 150 calories and 4 to 5 grams of fat per serving (servings range from 1/3 to ½ cup depending on the flavor).
Making your own with nuts and other real food ingredients may not slash calories and fat but you'll still be better off — you'll know exactly what you're munching.
Chocolate-Cherry Crunch Mix
Makes: about 10 cups
2 tablespoons honey
1 teaspoon unsweetened cocoa powder
2 tablespoons canola oil
5 cups whole-grain cereal (such as Chex or Nature's Path)
2 cups whole-wheat mini pretzels
½ cup dry roasted almonds
½ cup salted peanuts
½ cup dried bananas (unsweetened)
½ cup dried cherries
2 tablespoons mini chocolate chunks
Pinch sea salt (optional)
Line a baking sheet with parchment paper, set aside. In a microwave safe bowl combine honey, cocoa powder and canola oil; microwave on high for 30 to 45 seconds, remove and stir until honey is dissolved.
In a separate large bowl combine cereal, pretzels, nuts, bananas and cherries. Pour hot cocoa mixture over cereal mixture and toss to coat. Microwave on high for 3 minutes, stirring occasionally.
Spread hot mixture on prepared baking sheet and sprinkle with sea salt, if using. Allow to cool completely. Once cool, toss in chocolate chunks and store in an airtight container.
Nutrition Info Per Serving (½ cup)
Calories: 122
Total Fat:  4 grams
Saturated Fat: 1 gram
Total Carbohydrate: 20 grams
Sugars: 6 grams
Protein:  2 grams
Sodium:  143 milligrams
Cholesterol:  0 milligrams
Fiber:  2 grams
More posts from Dana Angelo White.
Similar Posts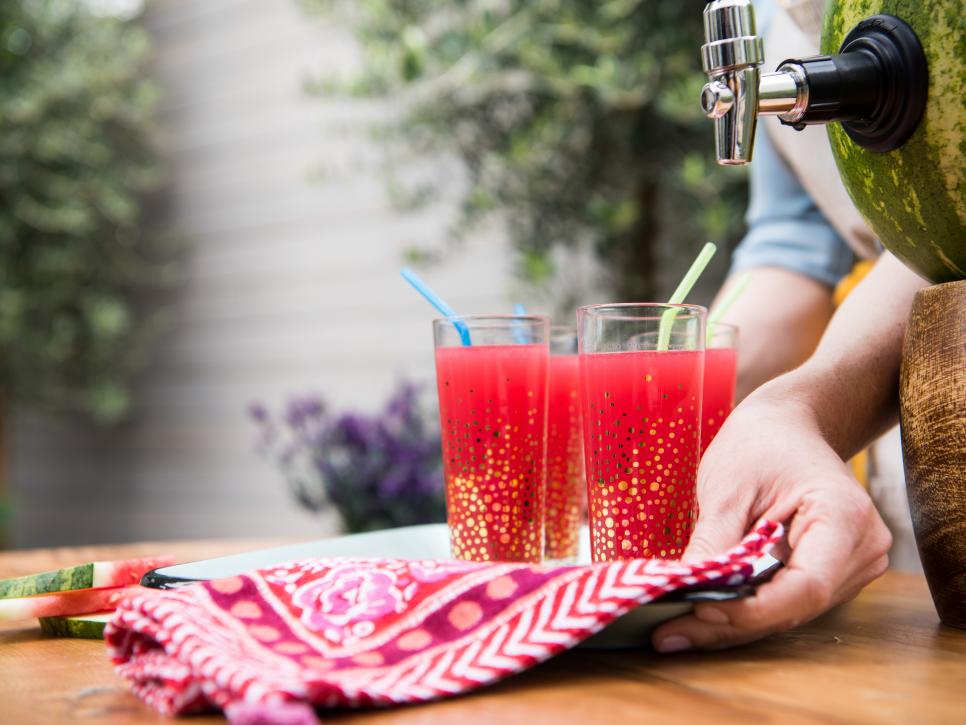 Tips and ideas for enjoying watermelon....