This Berry Trifle with Amaretto is a crowd-pleaser at potluck picnics. Now here's a little something for the chocolate lovers.
Chocolate Raspberry Trifle
Serves: 12
½ cup heavy cream (yields 1 cup of whipped cream)
1 teaspoon granulated sugar
12-ounces store-bought chocolate angel food cake*, cut into 1-inch cubes
¾ cup fresh raspberry sauce (get the recipe)
2 cups low-fat chocolate pudding (use store-bought or make your own)
¼ cup chocolate-covered almonds, chopped
½ pint fresh raspberries
Equipment: large glass serving bowl or trifle dish
Using a whisk or electric mixer, whip cream with 1 teaspoon of sugar until stiff peaks form– set aside. Place 1/3 of the angel food cake in the bottom of the trifle dish in one even layer. Drizzle with 1/3 of the raspberry sauce, followed by 1/2 of the pudding. Repeat to form the second layer, using the remainder of the pudding (there will only be two layers of pudding). For the last layer, place cake, followed by raspberry sauce and chocolate covered almonds. Top with whipped cream and garnish with fresh raspberries.
*You can find chocolate angel food cake at  various grocery stores and bakeries including Whole Foods Market. You can also try making your own.
Nutrition Info Per Serving
Calories: 200
Total Fat: 6 grams
Saturated Fat: 3 grams
Total Carbohydrate: 34 grams
Sugars: 13 grams
Protein:  3 grams
Sodium:  309 milligrams
Cholesterol:  14 milligrams
Fiber:  2 grams
More posts from Dana Angelo White.
Similar Posts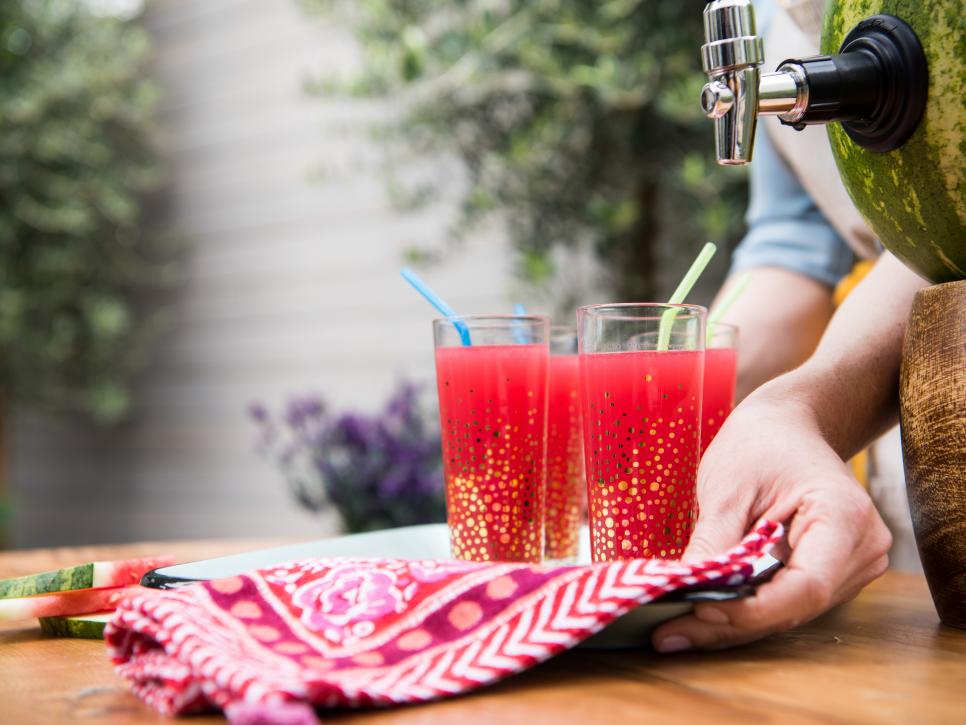 Tips and ideas for enjoying watermelon....