Is your family hitting the local fair circuit this summer? Carnival concessions are famously fattening. We're not saying to boycott fair foods all together but since these treats don't come with a food label, we'll fill you in on just how many calories you're gobbling down, and what it would take to burn them off. As always, moderation is key!
Crunching the Numbers
Everyone burns calories a little differently, the values below are averages based on a 155-pound person.
1 Corn Dog  = 375 calories = 1 hour, 30 minutes walking the boardwalk
Funnel Cake = 760 calories = 1 hour, 20 minutes of singles tennis
Fried Twinkie = 420 calories = 1 hour water skiing
Cotton Candy =175 calories = 30 minutes whitewater kayaking
Candy Apple = 375 calories = 40 minutes running (8 mph)
Chili Fries = 700 calories = 3.5 hours playing frisbee
Nachos With Cheese Sauce = 850 calories = 1 hour, 15 minutes of vigorous swimming
Turkey leg = 1140 calories = 1 hour of beach volleyball
Damage Control
Make your summer fun a little easier on the waistline by using these tips.
Stick to water and avoid extra calories from soda or other sugary drinks.
Pick ONE favorite guilty pleasure and indulge in only that.
SHARE – nobody needs to eat an entire fried Twinkie by themselves!
Eat before you head to the fair – an empty stomach will make you more prone to overdo it.
 Tell Us: What do you munch on at the fair?
More posts from Dana Angelo White.
Similar Posts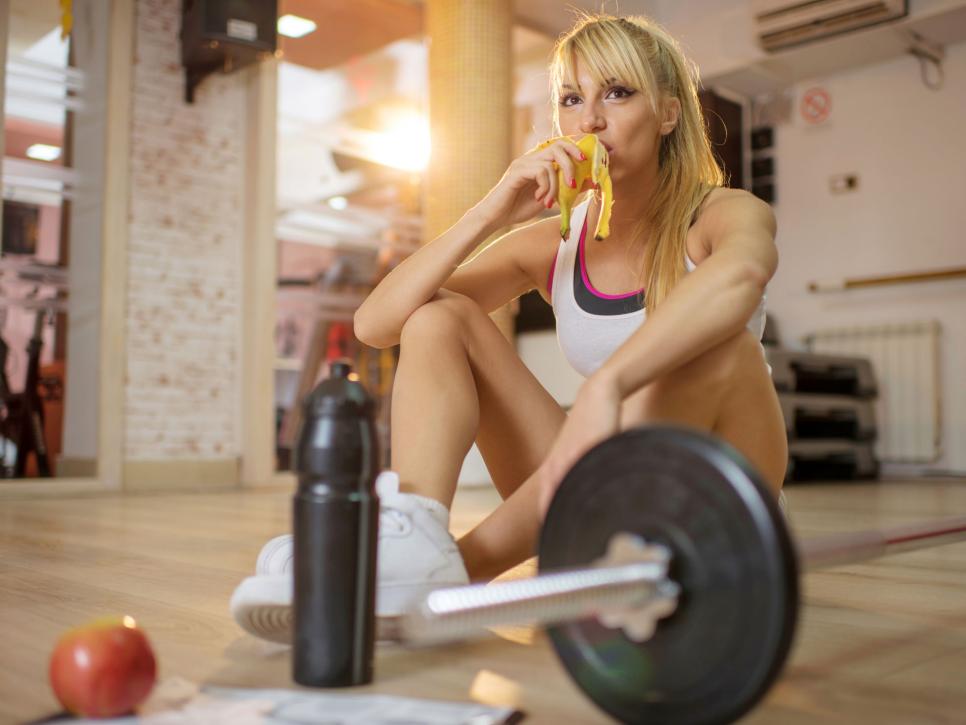 Take note of these nutritionist-approved foods that help hydrate, ease sore muscles and provide quick-acting fuel before a workout....