A nutritionally-balanced pizza you can eat for breakfast, lunch and dinner sounds too good to be true, right? A Glasgow University scientist, Mike Lean, claims otherwise. He says the pizza contains exactly 1/3 of the recommended amount of calories, protein and carbohydrates, plus vitamins and minerals an adult should consume daily.
Seaweed is used in the pizza's crust to lower the dish's sodium level. Also added are "magnesium, potassium, folates, vitamin A and extra red pepper in the tomato sauce for a boost of vitamin C," according to a recent article.
In theory, because it contains 30 percent of your balanced nutritional value for the day, you could eat it for breakfast, lunch and dinner with no negative health effects. The key: in theory.
Everything is good in moderation—and pizza is no different. Instead of giving in to the hype, opt for a Healthy Eats-approved pizza that's good any time of day (just don't make one for every meal!). Plus, do you really want a scientist creating your food?
If you've got a hankering for pizza in the A.M., try Ellie's breakfast version with egg, ham and spinach, or go for a convenient hand-held meal and make Ellie's English-Muffin Breakfast Pizzas on whole-grain English muffins (pictured above).
Rachael's Zucchini-Roni Pizza is ready in less than 20 minutes. Zucchini seasoned with crushed red pepper, dried Italian seasonings and garlic tastes just like pepperoni, but is veggie-friendly.
If you're a cheese lover, Giada's Arugula, Ricotta and Smoked Mozzarella Pizza is for you. Top it with Roma tomatoes and a drizzle of extra-virgin olive oil.
Tell us: Would you eat pizza three times a day if you could?
More posts from Victoria Phillips.
Similar Posts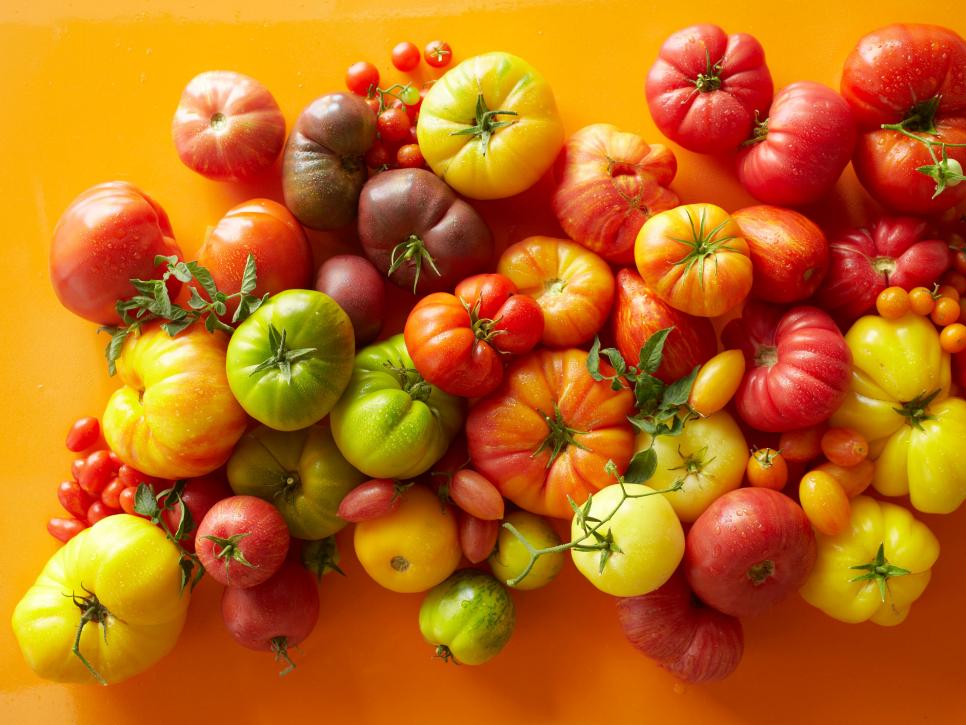 There may be more reason to eat tomatoes regularly than deliciousness alone....