'Tis the season to pick up fresh thyme. Packed with flavor and nutritious goodness, make this delicious herb part of your next meal.
Thyme Basics
This perennial herb is a member of the mint family and is native to southern Europe and the Mediterranean. It comes in dozens of varieties but the most common is Garden Thyme which has grayish leaves that emit a minty and lemony aroma. Subvarieties include French, English and Lemon thyme. French thyme has a more narrow leaf while English has a broader-sized leaf. Lemon thyme has a more pungent citrus aroma than other thyme varieties.
Nutrition Info
One tablespoon of fresh thyme has 3 calories and 8% of your daily dose of vitamin C. It also contains vitamin A, iron, and manganese. Thyme has also been used medicinally to help relieve a sore throat.
What To Do With Thyme
Use this herb with pork, chicken, lamb, fish, duck and veggies. It pairs very well with a variety of other herbs including parsley, sage, rosemary and oregano and is often used in Cajun and Creole cooking. It's also a tasty addition to soups, stocks and salad dressings. Thyme leaves are so small that they often don't need to be chopped, though doing so will release more of their flavor.
To preserve fresh thyme, bundle the leaves on the stems and hang upside-down, keeping it away from the light and heat. In about a week, take down the thyme (when crispy-dry), and remove the leaves by sliding your thumb and index finger across the stem. Dried leaves can be stored in an airtight container in a cool, dry place for up to 1 year.
Shopping Tip: Look for fresh thyme with bright green leaves that aren't wilted. To store, wash fresh thyme, shake off excess water, wrap in a paper towel then place in a plastic bag in the refrigerator for up to 1 week. Trim any wilted parts before storing.
Recipes to try:
More posts from Toby Amidor.
Similar Posts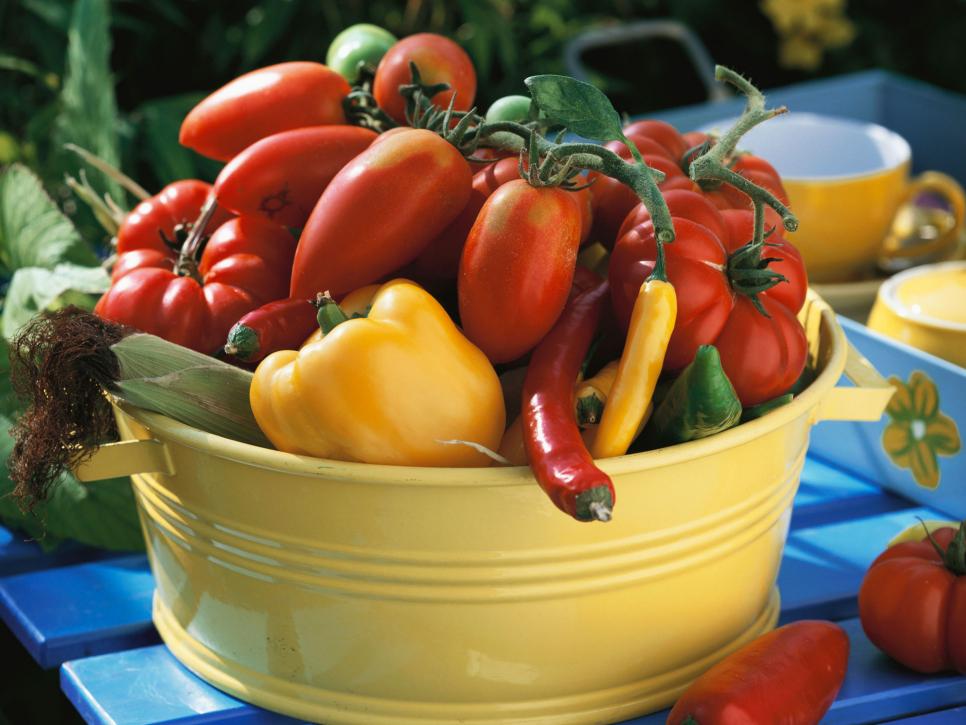 Check out these fresh ways to use an abundance of summer produce....