Greek yogurt, store-bought or homemade, like this one from Food Network Magazine will keep you full all morning.
It's no secret that breakfast is important. It's the morning fuel that kicks your metabolism into high gear for the day ahead. Make breakfast as satisfying as possible with these 5 foods.
Eggs
The high-quality protein in eggs may be more satisfying than other foods. Opt for a quick omelet or burrito on busy weekday mornings and treat yourself to lightened up Eggs Benedict for a weekend brunch.
Find out why you should eat both the whites and the yolks.
Oatmeal with Fixins
Oats, milk, nuts and dried fruit will power you with lots of protein and fiber for a busy morning. Are you getting enough fiber? Aim for at least 25 grams per day.
Greek Yogurt
One cup of regular, plain yogurt has 10 grams of protein. The same amount of Greek yogurt has 23! Top with some nuts and high-fiber fruit, like berries or chopped pear.
See the results of our Greek Yogurt Taste Test.
Smoothie
Need something healthy to sip on the go? Try a Chocolate Peanut Butter Smoothie. Not a fan of chocolate first thing in the morning? Replace with a sprinkle of cinnamon or drizzle of honey instead.
Muffins
Bake a batch of fiber-filled muffins and store in the freezer. You'll have breakfast for weeks. Use whole-grain ingredients and a combination of seasonal fresh or dried fruit.
Tell Us: What's your favorite fill-you-up breakfast?
More posts from Dana Angelo White.
Similar Posts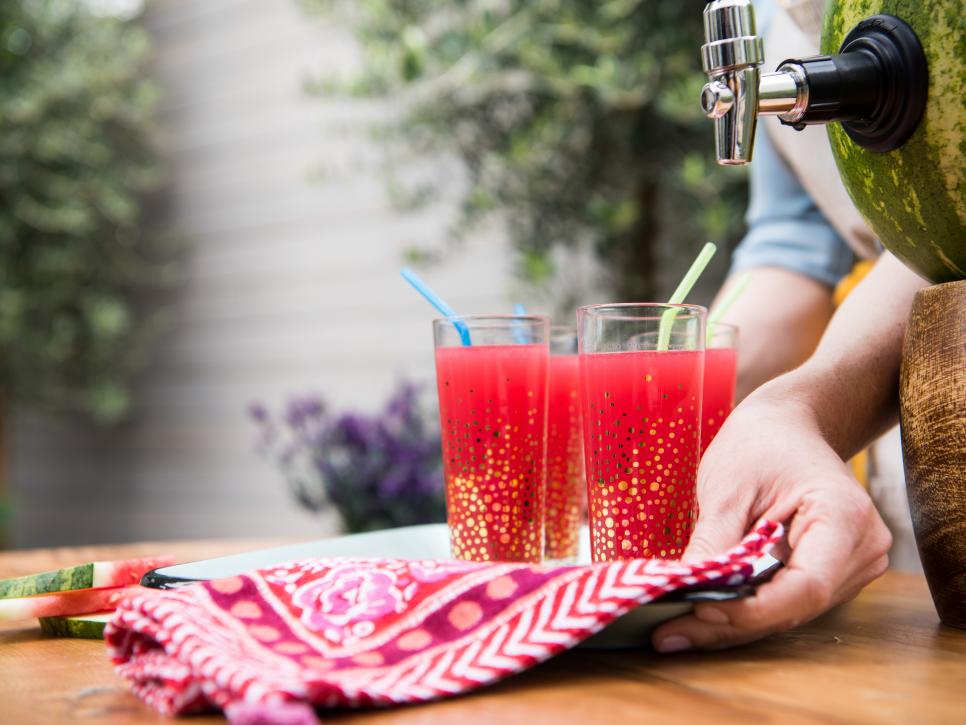 Tips and ideas for enjoying watermelon....