Before you reach for a second helping of strawberry shortcake, consider that you'd have to play tennis for 45 minutes to work it off.
Gearing up for grilling season? Don't let too many high-cal favorites keep you from staying trim this summer. Here's what you should keep in mind at your next picnic.
Crunching the numbers
Everyone burns calories a little differently, the values below are averages based on a 155-pound person.
Mains
1 foot long hot dog = 500 calories = 1 hour of swimming freestyle
1 cheeseburger = 400 calories = 75 minutes of kayaking
5-ounces BBQ ribs = 465 calories = 2 hours 15 minutes of body surfing
Sides
1 cup macaroni salad = 400 calories = 2 hours of fishing
1 cup potato salad = 420 calories = 1 hour of mowing the lawn
1 ear of corn with butter = 200 calories = 1 hour 20 minutes pushing a baby stroller
Desserts
1 slice blueberry pie = 475 calories = 50 minutes of beach volleyball
1 ice cream bar = 250 calories = 1 hour 15 minutes playing catch
1 serving strawberry shortcake = 325 calories = 45 minutes of doubles tennis
Damage Control
No need to call off that family picnic. There are some things you can do.
 Watch the servings of alcohol and other high calorie beverages – those calories count too.
Pick and choose – check out all the offerings and decide what you really want before you dig in.
Spread the love – really want to try both of those desserts? Share! That's what friends are for.
Tell Us: How do you balance fitness with your favorite summer picnic foods?
Dana Angelo White, MS, RD, ATC, is a registered dietitian, certified athletic trainer and owner of Dana White Nutrition, Inc., which specializes in culinary and sports nutrition. See Dana's full bio »

More posts from Dana Angelo White.
Similar Posts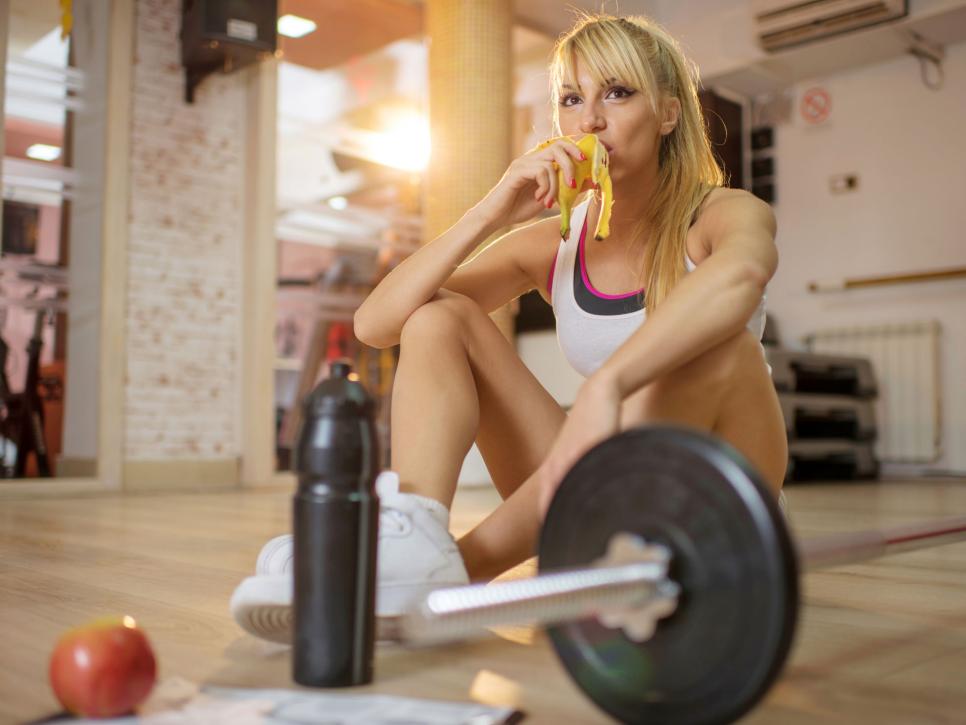 Take note of these nutritionist-approved foods that help hydrate, ease sore muscles and provide quick-acting fuel before a workout....