We're nuts about peanuts, but they're actually not a nut! Peanuts are part of the legume family along with lentils and beans. Seems we're not the only ones going crazy for them. The average American eats more than 6 pounds of peanuts and peanut butter products each year.
Peanut Basics
Peanuts are also called groundnuts, earthnuts and in the South, "goobers." Like other legumes, peanuts are edible seeds enclosed in pods. They grow underground in tropical and subtropical regions and are thought to have originated in Brazil or Peru. Today China and India are the largest producers of peanuts. In the U.S. the legume is grown in Georgia, Alabama, Texas, North Carolina, Florida, Virginia and Oklahoma.
Three main types of peanuts grown in the U.S. include Spanish, Runners and Virginias. Spanish peanuts have small-sized kernels, while runners have a medium-sized kernel. Virginias are also known as cocktail nuts and have large-sized kernels. Valencia peanuts have three or four small kernels in a shell but are not as commonly grown in the U.S.
Nutrition Facts
One ounce of dry-roasted peanuts has 170 calories, 14 grams of fat (mostly from healthy unsaturated fat), 2 grams of fiber and 7 grams of protein. They're an excellent source of niacin and a good source of folate, magnesium, phosphorus and vitamin E.
These babies are brimming with a plant chemical called p-coumaric acid. Roasting boosts this antioxidant by about 22 percent. Peanuts also have a compound called beta-sitosterol, which has been shown to help fight cancer, and resveratrol, the antioxidant found in red wine that helps reduce inflammation and combat heart disease.
What To Do With Peanuts
Eat them raw or dry-roasted as a quick snack solo or make your own trail mix. Add chopped peanuts to salads, stir-fries, yogurt, or parfaits. Try making your own peanut butter or energy bars.
And don't forget peanut butter—one of our favorites at HealthyEats! It made our list of budget-friendly foods, made a heck of a taste test and was so easy to love these 10 ways.
Shopping and Storage Tips:
Shelled peanuts should have clean, unbroken shells and shouldn't rattle when shaken. Unshelled peanuts are typically found vacuum sealed in jars or cans and can be stored unopened in a cool, dry place for up to 1 year. Opened unshelled peanuts can stored in an airtight contained for up to 3 months in the fridge and 6 months in the freezer.


Peanut Flatbread Wraps Filled With Turkey and Spicy Chutney Mayo
Recipe and photo courtesy of the National Peanut Board
Ingredients:
Peanut Flatbread:
1/2 ounce fresh yeast
1 1/2 teaspoons granulated sugar
1 1/2 cups warm (not hot) water
1 tablespoon olive oil
1 1/4 cups bread flour (plus more for rolling)
1 cup peanut flour
1 1/2 teaspoons salt
For Filling:
3/4 cup low-fat mayonnaise
1/4 cup mango chutney
1 teaspoon curry powder
12 ounces cooked sliced turkey meat
3 cups watercress, tough stems discarded
1/2 cup plus 1 tablespoon coarsely chopped lightly salted peanuts
Preparation:
To prepare the flatbread: In the bowl of an electric mixer, combine the yeast, sugar, and water. Stir with a fork to combine. Set aside for 5 minutes until foamy and bubbly. Stir in 1 tablespoon of the olive oil. Attach the dough hook to the mixer and add the flours and salt to the mixer. Mix until it forms a smooth ball; the dough may be sticky. Continue to add additional flour, if necessary, until the surface is dry enough to handle. Divide the dough into 6 equal size balls. Place on a lightly greased sheet pan and brush the remaining olive oil on top. Cover the pan with plastice wrap and let proof for 2 hours at room temperature.
Place a pizza stone in the oven and preheat to 450 degrees. Pat each ball into 4-inch disk and sprinkle liberally with flour. Roll each disk on a floured surface into a thin, 10-inch circle. Prick the circle copiously with a fork to prevent puffing. Place each rolled dough onto the stone and cook until the edges are crisp but the middle remains chewy and pliable, about 2 to 3 minutes. Set aside to cool. Wraps can be made and stored in airtight storage bags or on a sheet pan tightly covered with plastic wrap for 2 to 3 days.
To prepare the wrap filling: Mix mayonnaise, chutney, and curry powder in small bowl. Season to taste with salt and pepper. Spread 3 tablespoons curry-chutney mayonnaise in 2-inch wide strip in the center of each peanut flatbread. Top with 2 ounces of turkey, 1/2 cup watercress and 1 1/2 tablespoons peanuts. Fold sides of peanut wrap over ends of filling, then roll up burrito-style, enclosing filling completely. Repeat with remaining ingredients. Cut each turkey wrap in half on diagonal.
Nutritional Information:
Peanut Flatbread: Nutrition per serving: Calories 244 (20% from fat); Fat 5g (sat .5g, mono 3g, poly 1.5g); Protein 10g; Carb 39g; Fiber 3g; Chol 0mg; Calc 23mg.
Peanut Flatbread with turkey and chutney filling: Nutrition per serving: Calories 459 (28% from fat); Fat 14g (sat 2g, mono 6g, poly .6g); Protein 26g; Carb 57g; Fiber 5g; Chol 23mg; Calc 49mg.
Makes:
6 servings
The National Peanut Board is halfway through their goal of raising $10K for the hungry. Click here to help them meet their goal.
More Peanut Recipes To Try:
More posts from Toby Amidor.
Similar Posts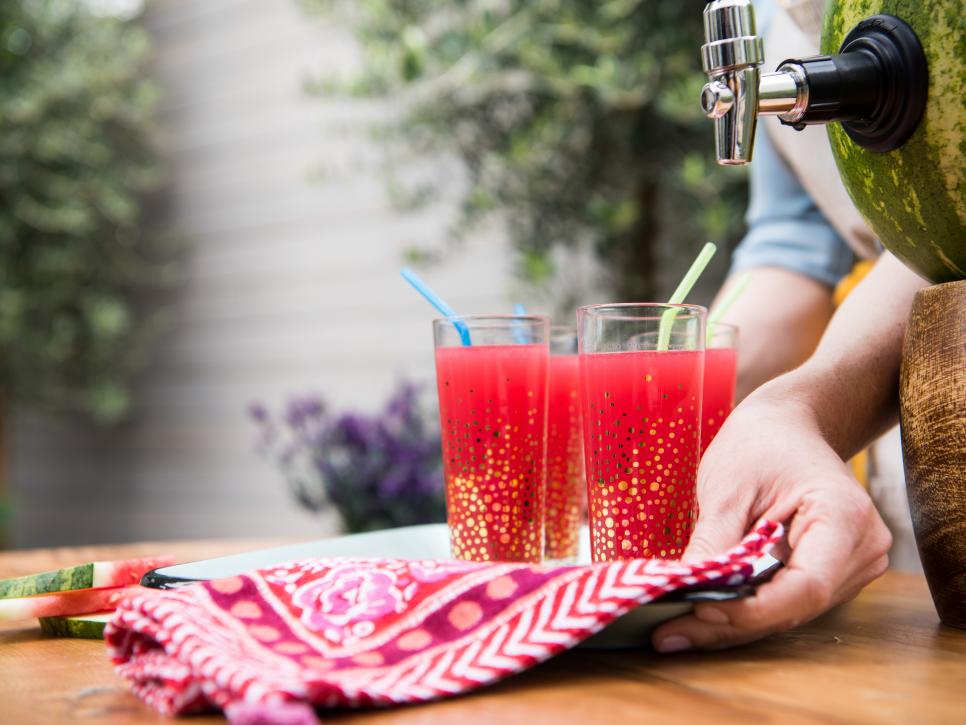 Tips and ideas for enjoying watermelon....