Spring is in the air and fresh herbs are in season, readily available at grocery stores, farmer's markets and home gardens. We're starting the season by celebrating a quintessential green herb: parsley. Did you know it was traditionally added to plates as a way to freshen breath after meals?
Parsley Basics
This green Mediterranean herb is part of the Umbelliferae family along with carrots and celery. The parsley plant prefers to grow in rocky areas. There are more than 30 varieties of the herb with the most popular being the stronger flavored "flat" leaf (AKA Italian) and the milder "curly" leaf.
Parsley is grown worldwide. In the U.S., it's mostly grown commercially in California and Florida. Curled parsley is available all-year while Italian parsley may sometimes be more difficult to find.
Nutrition Info
One tablespoon of fresh parsley has only 1 calorie but has over 75% of your daily recommended dose of vitamin K. It also has vitamin A, vitamin C, folate, potassium, calcium and iron.
Parsley also contains special compounds called flavonoids that have been shown to help prevent cancer. Animal studies have also found that it helps lower blood sugar in diabetics. Parsley is also an effective breath freshener due to the high amount of chlorophyll it contains.
What To Do With Parsley
Parsley is available fresh or dried. It can be added to soups, sauces, pasta and grain dishes, veggies, meats and fish. Add fresh parsley toward the end of the cooking process for the best flavor and highest amount of nutrients.
Parsley is also the star ingredient along with bulgur in the classic Mediterranean dish tabbouleh.
Shopping Tip: Look for fresh parsley with bright green leaves that aren't wilted or yellow. To store, wash fresh parsley, shake off excess water, wrap in a paper towel then place in a plastic bag in the refrigerator for up to 1 week. Trim any wilted parts before storing. Curled leaf parsley may be frozen.
Recipes to try:
Toby Amidor, MS, RD, CDN, is a registered dietitian and consultant who specializes in food safety and culinary nutrition. See Toby's full bio »
More posts from Toby Amidor.
Similar Posts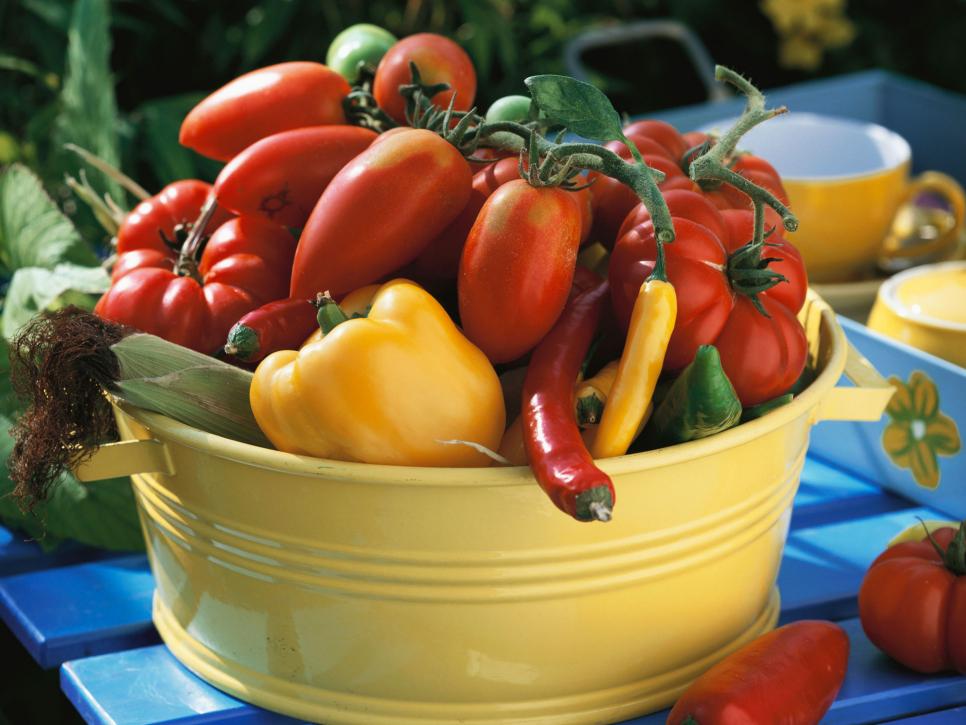 Check out these fresh ways to use an abundance of summer produce....