Can you say Healthy Eats and sausage in the same sentence? Yes you can. Look at the numbers: Pork sausage has 290-455 calories and 23-38 grams of fat per link. Turkey and chicken sausage have 140-160 calories and 7-10 grams of fat for the same amount. That's hundreds of calories and fat grams dodged per link. You avoid loads of sodium too (read the stats below). And you don't lose in the taste department either. Chicken and turkey sausages are brimming with flavor thanks to herbs, spices and other ingredients. I found an organic brand with a simple and delicious blend of chicken, dried apples, beets, sea salt, apple juice, spices and garlic. Consider using chicken and turkey sausage in your everyday meals – add sliced sausage to soups, stews, stir-fries and casseroles. Or, remove the casing and use the ground meat in sauces, burgers and meatloaf (you've GOTTA try my meatloaf recipe below). Got uses of your own? Please share!
Turkey Meatloaf With Italian Turkey Sausage
2 teaspoons olive oil
1 cup chopped white onion
4 cloves garlic, minced
1 teaspoon dried oregano
20 ounces ground turkey
20 ounces lean sweet or hot Italian turkey sausage, casings removed
1/2 cup dry breadcrumbs
1/4 cup grated Parmesan cheese
1 large egg
1/2 teaspoon salt
1/2 teaspoon ground black pepper
1/4 cup ketchup
1 tablespoon Dijon mustard
Preheat oven 350 degrees.
Heat oil in a large skillet over medium-high heat.  Add onion and garlic and cook 3-5 minutes, until translucent and tender.  Add oregano and cook 1 minute, until oregano is fragrant.  Remove pan from heat and set aside.
In a large bowl, combine turkey, turkey sausage, breadcrumbs, parmesan cheese, egg, salt and pepper.  Mix gently with a fork to combine.  Add onions and garlic and stir to incorporate (using your hands is the best way to mix everything together).
On a baking sheet, shape mixture into 10×5-inch loaf.
Whisk together ketchup and mustard and spread mixture all over top and sides of meatloaf.
Bake 1 hour, until a meat thermometer reads 165 degrees.  Let stand 5 minutes before slicing.
Serves 8
Nutrition Info Per Serving
Calories: 231
Total Fat: 9.6 grams
Saturated Fat: <1 gram
Total Carbohydrate: 11 grams
Sugars: 4 grams
Protein: 27 grams
Sodium: 743 milligrams
Cholesterol: 81 milligrams
Fiber: 1 gram
Here's a breakdown of the nutritional numbers for pork and beef sausage and sausage made with poultry, so you can compare the numbers and see why turkey and chicken sausages are smart choices.
Pork Sausage and Pork and Beef Sausage
1 link (100g)
Calories: 290-455
Total Fat: 23-38 grams
Saturated Fat: 10-14 grams
Total Carbohydrate: 2-4 grams
Sugars: 0 grams
Protein: 14-24 grams
Sodium: 846-1235 milligrams
Cholesterol: 60-88 milligrams
Fiber: 0 grams
Sweet Italian Turkey Sausage (Jennie-O)
1 link (109g)
Calories: 160
Total Fat: 10 grams
Saturated Fat: 2.5 grams
Total Carbohydrate: 0 grams
Sugars: 0 grams
Protein: 17 grams
Sodium: 670 milligrams
Cholesterol: 60 milligrams
Fiber: 0 grams
Chicken and Apple Sausage (Hillshire Farm Gourmet Creations)
1 link (84g)
Calories: 140
Total Fat: 8 grams
Saturated Fat: 2.5 grams
Total Carbohydrate: 8 grams
Sugars: 5 grams
Protein: 12 grams
Sodium: 740 milligrams
Cholesterol: 55 milligrams
Fiber: 1 gram
Organic Chicken and Apple Sausage (Applegate Farms)
1 link (85g)
Calories: 140
Total Fat: 7 grams
Saturated Fat: 1.5 grams
Total Carbohydrate: 6 grams
Sugars: 3 grams
Protein: 14 grams
Sodium: 500 milligrams
Cholesterol: 65 milligrams
Fiber: 1 gram
Robin Miller is a nutritionist, host of Quick Fix Meals, author of "Robin Takes 5" and "Robin Rescues Dinner" and the busy mom of two active little boys. Her boys and great food are her passion. Check her out at www.robinrescuesdinner.com.
More posts from Robin Miller.
Similar Posts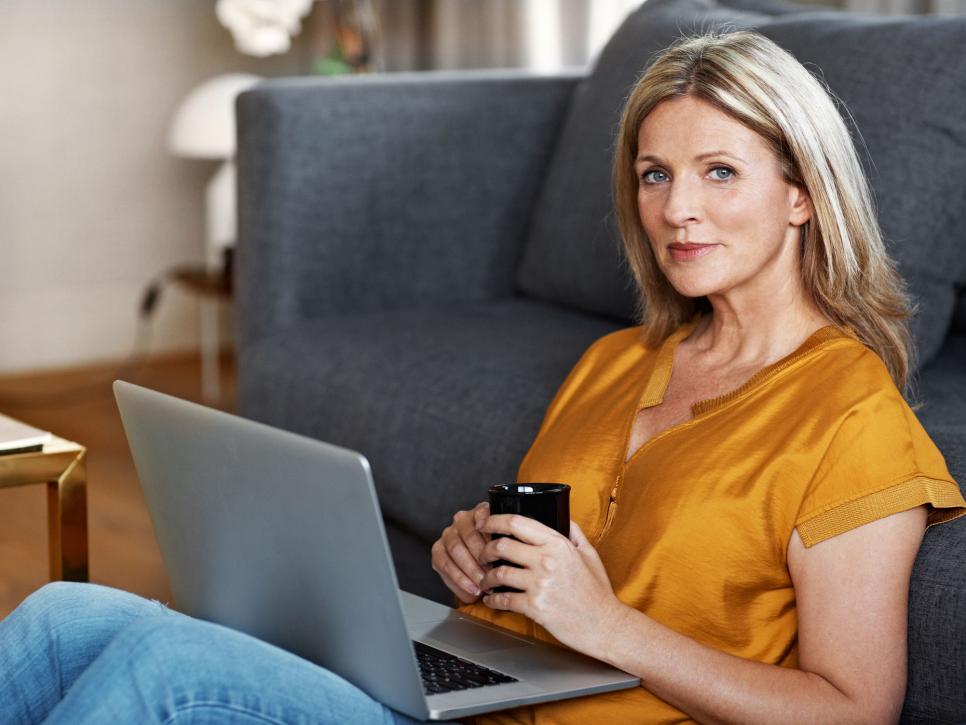 Some are claiming that they've found the fountain of youth, and it's in a bottle at your local vitamin shop....