The Dietary Approaches to Stop Hypertension (DASH) Diet has been traditionally recommended for those with high blood pressure. However, this diet was recently ranked as the Best Overall Diet for Healthy Eating by U.S. News.
Overview
The DASH Diet was created by the National Heart, Lung and Blood Institute in order to help prevent and lower high blood pressure (AKA hypertension). The diet promotes nutrients like potassium, calcium, fiber and protein, which have been shown help reduce high blood pressure. The plan emphasizes that you take in these nutrients by eating a variety of foods especially fruits, veggies, whole grains, lean protein and low-fat dairy. High calorie meats (like red meat), high fat and high sugar foods are all discouraged, and reducing salt intake is encouraged. Although this plan was created for those with high blood pressure, it is no more than a well-balanced diet where whole foods are encouraged while high calorie and processed foods are discouraged.
The plan also encourages regular exercise and an overall healthy lifestyle including not smoking.
The Plan
Below are guidelines for a 2,000 calorie meal plan. As different folks have different calorie needs, the DASH website can help you determine the calorie level that is best for you, and the chart on the site adjusts for different portions for the different calorie ranges.
Grains: 6-8 servings per day
Vegetables: 4-5 servings per day
Fruits: 4-5 servings per day
Fat-free of low fat milk products: 2-3 servings per day
Lean meats, poultry and fish: 6 or less servings per day
Nuts, seeds and legumes: 3-5 per week
Fats and oils: 2-3 servings per day
Sweets and added sugars: 5 or less per week
Max sodium limit: 2,300 milligrams per day
The Costs
Guidelines for the DASH Diet can be found on the NHLBI website free of charge. There are many books on the diet on the market, such as The Dash Diet Action Plan by Marla Heller, MS RD which costs $22.99.
As for food costs, fresh fruits, vegetables and whole grains may cost you more than highly processed foods that are on sale but the end results have been scientifically proven, so in this case, a bit of extra money is worth it to your health. You can always save money by purchasing frozen fruits and veggies, which are allowed on the DASH Diet.
The Good
The plan encourages whole foods and plenty of whole grains, fruits and veggies
It's a well-balanced diet
No supplements are recommended
Alcohol is allowed in moderation—1 drink per day for men and 2 drinks per day for women
Guidelines for hypertension are based on scientific research
The Not-So-Good
You'll need to keep track of servings from each food group
Eating out and traveling may be difficult
It takes time to get used to food with less salt
The Bottom Line:
This is a sensible plan that can lead to healthy weight loss and help decrease your chances of developing high blood pressure. It's a win-win situation.
TELL US: Have you tried the DASH Diet?
More posts from Toby Amidor.
Similar Posts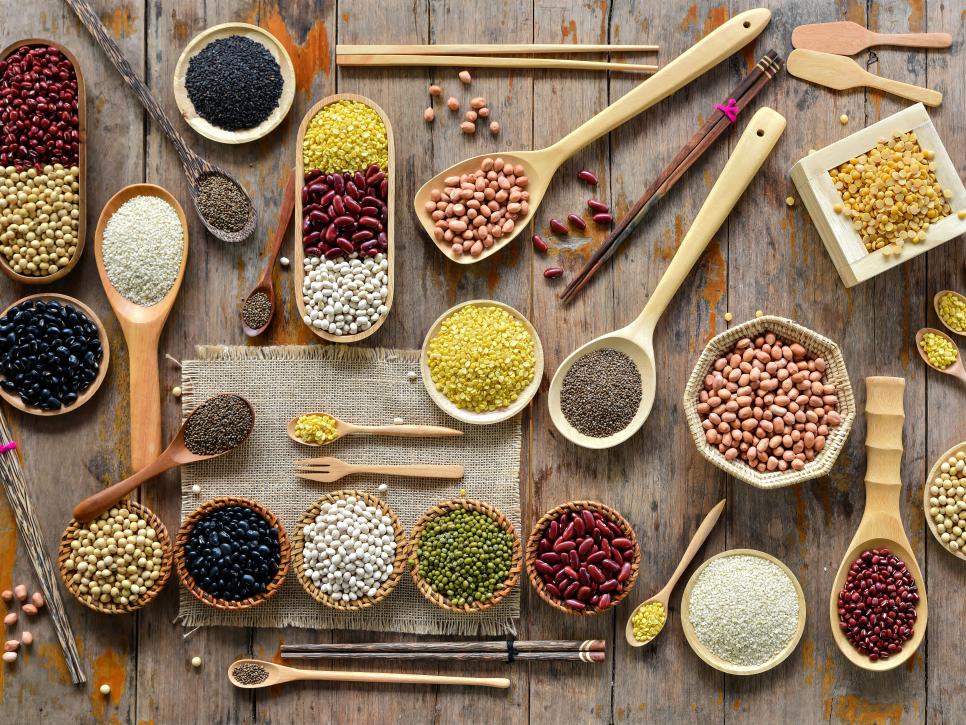 If you follow a meatless diet, make sure you're getting enough of these 6 key nutrients....