St. Patrick's Day abounds with all things green: Shamrocks, leprechauns and foods of all sorts. With a little addition of green dye, any food can become a part of the Irish celebration: Eggs, cookies, bread or beer. And just as easily, this holiday could turn into a calorie overload.
But amidst the revelry, let's pause for a moment and consider what foods naturally pay homage to the color of this Irish celebration: Greens! Naturally green foods, like kale, romaine lettuce and Swiss chard offer a bigger nutritional bang for the buck than most other foods. Consider that two cups of spinach (an average serving for a salad) naturally provides:
More vitamin A than two large carrots
As much vitamin C as seven to eight lemon wedges
About 350% of our daily needs of vitamin K, a nutrient vital for blood clotting and wound repair
More folate than two cups of whole wheat flour
Almost the same amount of iron as a hamburger
Not only that, it's also a good source of fiber, calcium, vitamin E, many other B-vitamins, magnesium, phosphorus, potassium, copper, manganese and zinc. Your body needs all of these nutrients to function properly, and dark leafy greens like spinach allow you to maximize your nutrient intake (i.e. vitamins, minerals, fiber, etc.) while minimizing your calorie intake. So just how many calories are in those two cups of fresh spinach? About 14 calories.
Many of us are aware of the benefits of eating greens, yet when push comes to shove, we just don't do it. To many of us, chowing down on a large spinach salad is not as appealing as biting into a juicy burger. But how about adding some freshly cooked spinach on top of the burger? Or choosing a spinach salad on the side instead of fries?
Rather than focusing on replacing the foods you love with greens, try adding greens to your daily routing:
Blend Them: What easier way to get your greens than to drink them? When blended with fruit, ice or even some milk or yogurt, even the most rugged greens become smooth and tasty. Regular blenders do well with greens such as spinach, parsley, cilantro or watercress. Consider a high-powered blender for tougher greens, such as collards and kale. Or try this emerald Go Green Shake recipe.
Eat Greens for Breakfast: Spinach makes a great addition to omelets. Other tasty options include arugula, sauteed beet greens and parsley. Choose greens that soften quickly, but do not release too much liquid.
Bulk Up Sauces, Soups and Stews: Heartier greens, such as Swiss chard and kale, cook down and soften during the simmering period, providing an additional texture to sauces, soups or stews. Make sure to chop the greens into bite-size pieces for the best results. Greens go especially well in tomato-based stews or soups with beans. Or, you can actually make a pesto chock full of greens such as basil and parsley—go easy on the olive oil, pine nuts, and cheese for a lower fat version. You're not limited to herbs either; try making pesto with arugula.
Bake Your Greens: Baked kale chips are amazingly fast, easy and healthy. Just wash the kale, tear into bite-size pieces, a dash of olive oil and a pinch of salt or spices and a dash of olive oil. Toss the kale to coat and then spread across a baking sheet. Bake at 350° F for 10−15 minutes until the kale is crispy.
Use Greens as Wraps: Crunchy greens that contain a good amount of water, such as cabbage, bok choy, escarole, or romaine lettuce, make fantastic "wraps" for a variety of fillings, like roasted eggplant or grilled chicken.
You may find that you become fuller faster and are less tempted to have high-calorie snacks or desserts after a meal with lots of added greens, thanks to the boost in fiber. So let's raise a glass of freshly juiced greens (maybe with some carrots, beets, apple and/or ginger) and toast to St. Patrick's Day and your health!
Note: If you are on anticoagulant therapy, such as Coumadin, speak with your physician before significantly changing your intake of dark, leafy greens.
Jason Machowsky, MS, RD, CSCS is a registered dietitian, certified personal trainer, author of Savor Fitness & Nutrition wellness blog and avid proponent of MyBodyTutor, a health coaching website dedicated to helping people stay consistent with their healthy eating and exercise goals.
More posts from Jason Machowsky.
Similar Posts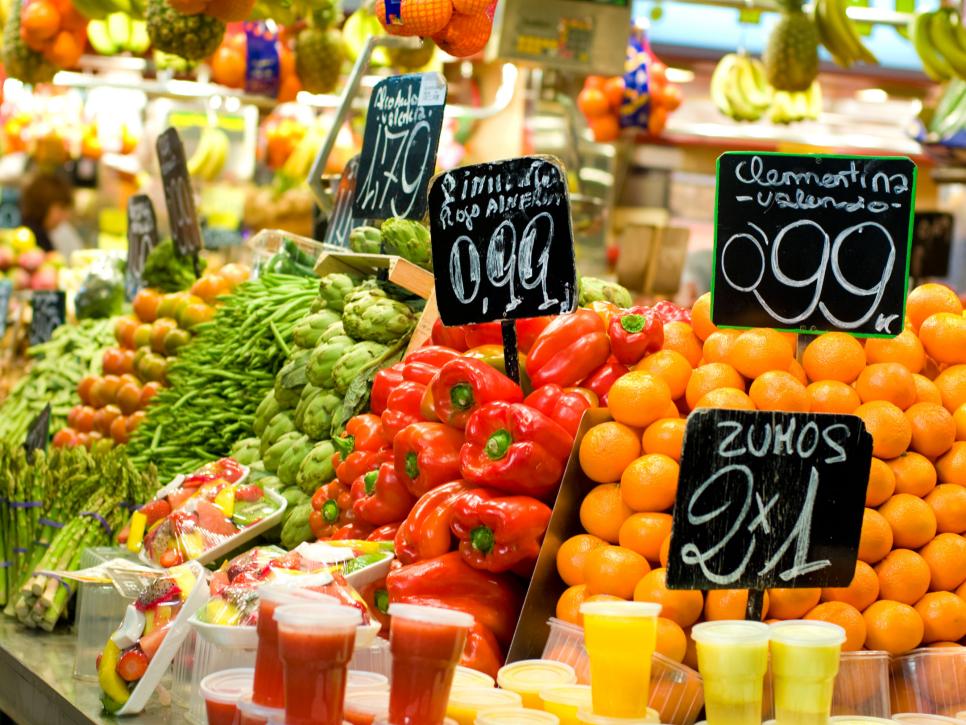 Stave off vacation weight gain with these easy, nutritionist-approved tips. ...