The food and nutrition information on social media platforms like Twitter, Facebook, and Pinterest can make your head swirl. With so much information, it's also tough to know if you're getting up-to-date reliable facts.  Here are our top recommendations.
Twitter
Some awesome tweeps to follow include:
Rebecca Subbiah RD
Founder of Chow and Chatter, Rebecca is a food blogger and dietitian in both the U.S. and U.K. Her tweets are full of excellent nutrition articles, tips, and healthy recipes.
Twitter handle: @chowandchatter
Rachel Begun
Registered dietitan and gluten-free guru Rachel Begun shares sound advice about going gluten-free and links out to tasty gluten-free products. She also sprinkles in some general nutrition info, too.
Twitter handle: @RachelBegunRD
Rebecca Scritchfield
Rebecca Scritchfield is a registered dietitian who encourages healthy food and daily movement and fun. She encourages putting #mefirst (so you'll often see her using the hashtag). Her nutrition info is always informative and engaging.
Twitter handle: @ScritchfieldRD
Jill Weisenberger
A registered dietitian and diabetes expert, Jill provides a plethora of information, links and recipes.
Twitter handle: @nutritionjill
Food Safety News
This is a great resource to follow to keep up with food recalls and the latest food safety information.
Twitter handle: @foodsafetynews
And don't forget to follow Healthy Eats on Twitter, plus our Healthy Eats writers: Toby Amidor, Dana White, Robin Miller, Katie Cavuto Boyle, Janel Funk and Silvana Nardone.
Facebook
If you're a Facebook lover, here are some great fan pages to "like."
Center for Science in the Public Interest
For the latest research on food and nutrition, CSPI is a great resource to follow. One of my favorites is their food reviews (a.k.a Right Stuff vs. Food Porn)—which are regularly posted on this page.
Ellie Krieger
Registered dietitian Ellie Krieger believes the words delicious and healthy CAN be used in the same sentence. Her page provides healthy recipes, articles and practical, healthy cooking tips.
Mark Bittman
Journalist and food writer Mark Bittman provides strong insight on the latest food trends and encourages home cooked meals.
SuperKidsNutrition
Registered dietitian Melissa Halas-Liang, shares all kinds of kid-friendly tips, articles and the latest research from her site with the same name.
Pinterest
This hot new social media forum is full of clever ideas, especially for those who like to gather information through pictures.
David Grotto
Dave's Pinterest board reflects both his wide range of nutritional knowledge and humor. His nutrition-related boards include "Foods I Love," "Changing the Weight of America" and "Amazing Nutrition Experts."
Field-to-Plate
Registered dietitian Amanda Archibald presents food, nutrition and cooking education in an understandable and achievable way. Her boards include "Health Supportive Chefs," "Health Supportive Cuisine" and "Books Worth Reading."
Janet Helm
Registered dietitian Janet Helm is the founder of the site Nutrition Unplugged. Her boards are filled with mouth-watering recipes and nutrition facts. Her boards including "All About Hummus," "For the Slow Cooker," "Veggie Love," "Whole Grains" and "Lebanese Cuisine."
TELL US: Who do you follow for food and nutrition info?
Toby Amidor, MS, RD, CDN, is a registered dietitian and consultant who specializes in food safety and culinary nutrition. See Toby's full bio »
More posts from Toby Amidor.
Similar Posts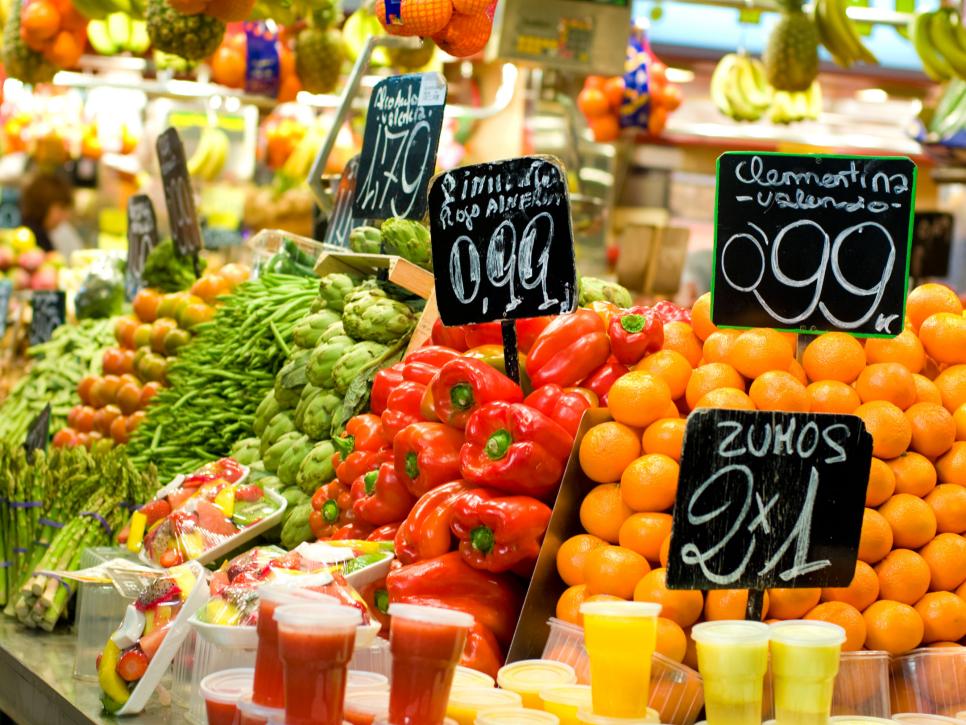 Stave off vacation weight gain with these easy, nutritionist-approved tips. ...