Another day, another wacky food holiday. This time, it's National Peanut Month. So in case you need more reasons to love this nut (which is technically a legume), we've got plenty of reasons you should celebrate, all month long.
According to the National Peanut Board, peanuts account for two-thirds of all snack nuts consumed in the USA, and Americans consume on average over 1.6 billion pounds of peanut butter and peanut products each year. Not all peanut butter is created equal, however. Find out which ones make the cut in our taste test, or make your own nut butter by roasting peanuts, adding seasonings like chili flakes or cinnamon and serving it on apple slices or crackers. Not sure how to roast peanuts? Follow Alton's easy step-by-step recipe.
Skip store-bought snacks today and make your own Oatmeal Peanut Butter Energy Bars. Dried apricots and figs add brightness to creamy peanut butter, roasted peanuts and rolled oats.
And while it may be a favorite snack nut, peanuts aren't just for snack time. Start your day with Ellie Krieger's Peanut Butter Split Smoothie. Whip up Tyler Florence's Chicken Satay with Peanut Sauce for a Thai twist on chicken-on-a-stick, add peanut butter to sweet potato soup, or use it to flavor Asian-inspired, lime-spiked noodles.
Of course there are many ways to end a meal with peanuts or peanut butter. Put a grown-up spin on a childhood favorite with Food Network Magazine's Peanut Butter-Jam Macaroons. If you love peanut butter cups and hate the preservatives found in store-bought candy, make your own peanut butter cups instead (our recipe has 159 calories per serving).
What's your favorite way to eat peanuts?
More posts from Victoria Phillips.
Similar Posts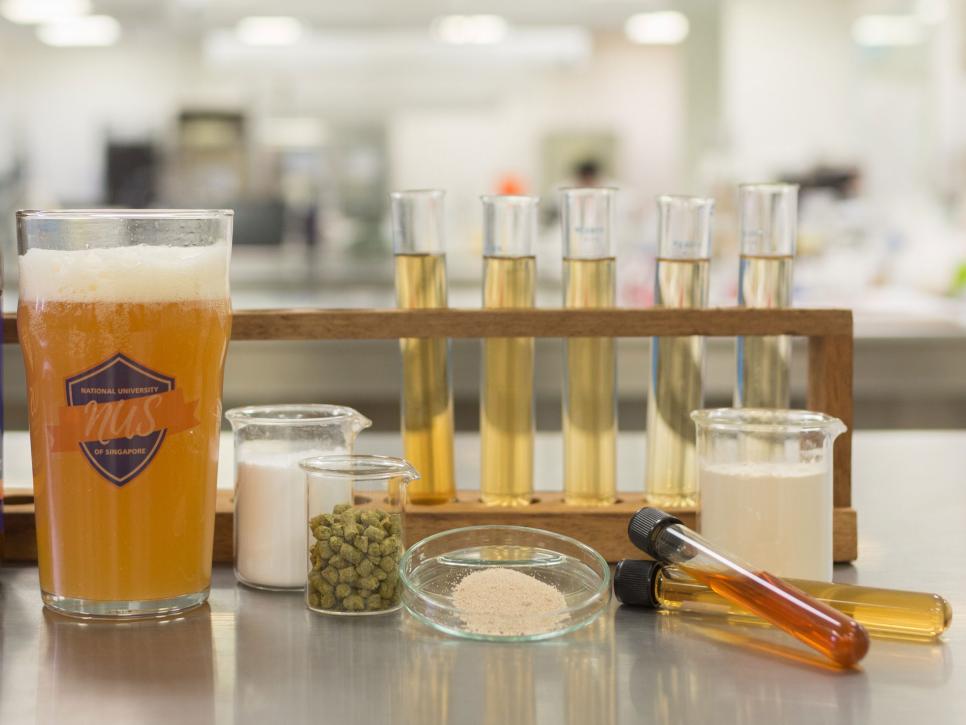 A research team at the National University of Singapore has created a probiotic sour beer....