Move over salt, there's a new bad guy in town: sugar. We know that sweet treats and heavily processed food tends to be laden with sugar, but you'll be shocked to find out that these 8 common foods that contain more sugar than you think.
The Guidelines
The American Heart Association recommends that women limit their added sugar to no more than 6 teaspoons (or 100 calories) while men shouldn't consume more than 9 teaspoons (or 150 calories) each day. Americans blow these recommendations out of the water, consuming an average of 475 calories of added sugar each day! So take a good look at your pantry to see if you're eating any of these hidden sources of sugar.
Reduced Fat Peanut Butter
In order to replace the fat, sugar is often added in the form of maltodextrin, corn syrup solids and molasses. Although 2 tablespoons will only give you 1 teaspoon of added sugar, choose natural peanut butter instead without any added sugar.
Barbecue Sauce
A quarter cup of barbecue sauce has 4.5 teaspoons of added sugar. Check out our tips for choosing a healthier barbecue sauce or make your own.
Salad Dressing
Oftentimes light salad dressings replace the fat with sugar. For example, two tablespoons of this Lite Honey French Dressing has 3.5 teaspoons of added sugar. Be sure to check the food label for the amount of sugar in your store-bought dressing or make your own.
Multigrain Cereals
You may think you're eating healthy when you dig into your morning bowl of multigrain cereal. Although it may not have bright colors, chocolate or marshmallows, it may contain hidden sugar. Many popular brands have between 1.6 to 3.5 teaspoons of added sugar per cup. Check out our taste test to spot the lower sugar cereal choices.
Sports Drinks
According to the USDA, about 36 percent of the added sugar in our diet comes from soda, energy drinks and sports drinks. A 16-fluid ounce container of a sports drink has 7 teaspoons of added sugar (105 calories). There is a time and place for sports drinks — read more about it.
Ketchup
Sugar is a common ingredient in ketchup, but it's the source that matters. Two tablespoons of ketchup contain 2 teaspoons of added sugar usually from high fructose corn syrup. Look for brands made with traditional sugar or make your own.
Baked Beans
One cup of canned baked beans contains about 3.75 teaspoons of added sugar. Use canned beans without any flavoring to minimize the amount of sugar.
Bread
Breads typically have a touch of sugar added to them. About half of the brands we looked at had about 1 teaspoon of added sugar per slice. Be sure to read the label and ingredients for the types of added sugar, and avoid those containing high fructose corn syrup. If you're looking for whole grain varieties, check out our taste test.
Spotting Added Sugar
Reading the food label can get confusing as sugar goes by a lot of different names. There are some of the most common names for sugar that you should be looking for:
Agave nectar, brown sugar, cane crystals, cane sugar, corn sweetener, corn syrup, high fructose corn syrup, crystalline fructose, dextrose, evaporated cane juice, fructose, fruit juice concentrates, glucose, honey, invert sugar, lactose, maltose, malt syrup, molasses, raw sugar, sucrose, and syrup
Bottom Line: There are many hidden sources of added sugar. Read the labels carefully to ensure that you're not taking in more than the recommended amount.
You Might Also Like:
Toby Amidor, MS, RD, CDN, is a registered dietitian and consultant who specializes in food safety and culinary nutrition. See Toby's full bio »
More posts from Toby Amidor.
Similar Posts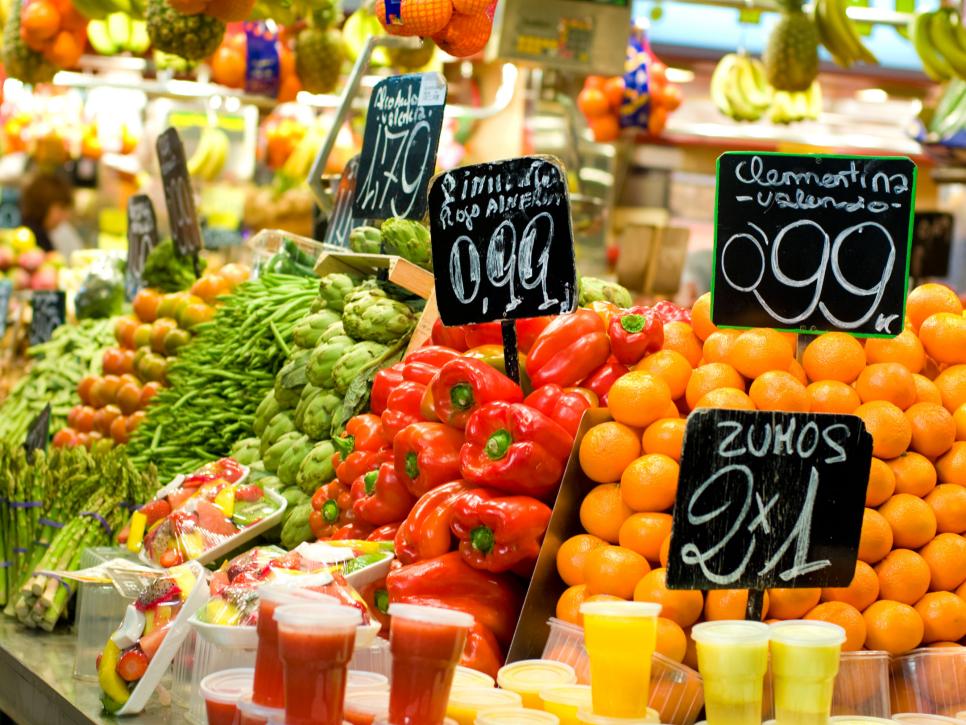 Stave off vacation weight gain with these easy, nutritionist-approved tips. ...