Consumers are buying trendy products like acai, mangosteen and coconut water like crazy lately. But many folks forget to do their research to find out if they're going to end up flushing their money down the toilet. Today we're delving into wheatgrass to tell you if this trendy green plant is worth the buzz.
The History of Wheatgrass
Wheatgrass was made popular by Boston's Ann Wigmore, who immigrated to the U.S. from Lithuania. She believed that wheatgrass could cure disease from her interpretation of the Bible and from observing dogs and cats feeding off the plant when they became sick. In the early 1980s Wigmore was sued by the Massachusetts Attorney General over claims that her wheatgrass program could decrease or eliminate the need of insulin for diabetics. Although she later retracted the claim, in 1988 she was sued again for claiming that her "energy enzyme soup" cured AIDS. She was finally ordered to stop claiming that she was licensed to treat disease. In 1993, Wigmore died but her ideas on wheatgrass live on.
What is Wheatgrass?
Wheatgrass is the young grass of a wheat plant. It's also called dog grass, quack grass, witch grass and couchgrass. It grows in temperate climates in Europe and the United States and can grow both indoors or outdoors. Folks can easily grow their own wheatgrass by placing wheat seeds in water and giving it time to grow.
This grass has a bitter, earthy flavor that most folks wince at, especially when they take a "shot" of wheatgrass juice.
Nutrition Info
Two fluid ounces of concentrated wheatgrass juice contain 15 calories, 15% of your daily dose of vitamin C and 20% your daily dose of iron. It also contains vitamin E, calcium and magnesium.
The Hype
Fans of wheatgrass claim that it has numerous health benefits from boosting immunity to detoxifying the body to destroying harmful bacteria in your gut. Other claims include the ability to fight cancer, anemia, diabetes, skin conditions, colon cleansing and joint pain. Much of the hype comes from the fact that wheatgrass is made from 70% chlorophyll, which is more than any other green leafy veggie.
There are few studies on wheatgrass, and the scientific evidence that's available doesn't back up any of these health claims. In addition, the American Cancer Society agrees that there's not enough evidence to support any anti-cancer claims.
Others say that drinking wheatgrass juice is a simple way to get in all your veggies, but a "shot" of this green juice won't replace all the phytochemicals and diversity of nutrients you'll get by eating a variety of colorful veggies.
Safety
Although wheatgrass is considered reasonably safe, side effects include nausea, headaches, hives and constipation. Since it's grown in the soil or water and eaten raw, it can easily be contaminated with bacteria or mold.
Pregnant and nursing women are strongly advised to avoid any form of it. If you have a gluten intolerance or wheat or grass allergy, you should also avoid it.
Bottom Line: Wheatgrass is not a miracle cure for disease nor is it a magic veggie. If you can tolerate its strong grassy taste, then do so occasionally. You're better off saving your money and investing your taste buds in a diverse selection of delicious fruits and veggies.
More posts from Toby Amidor.
Similar Posts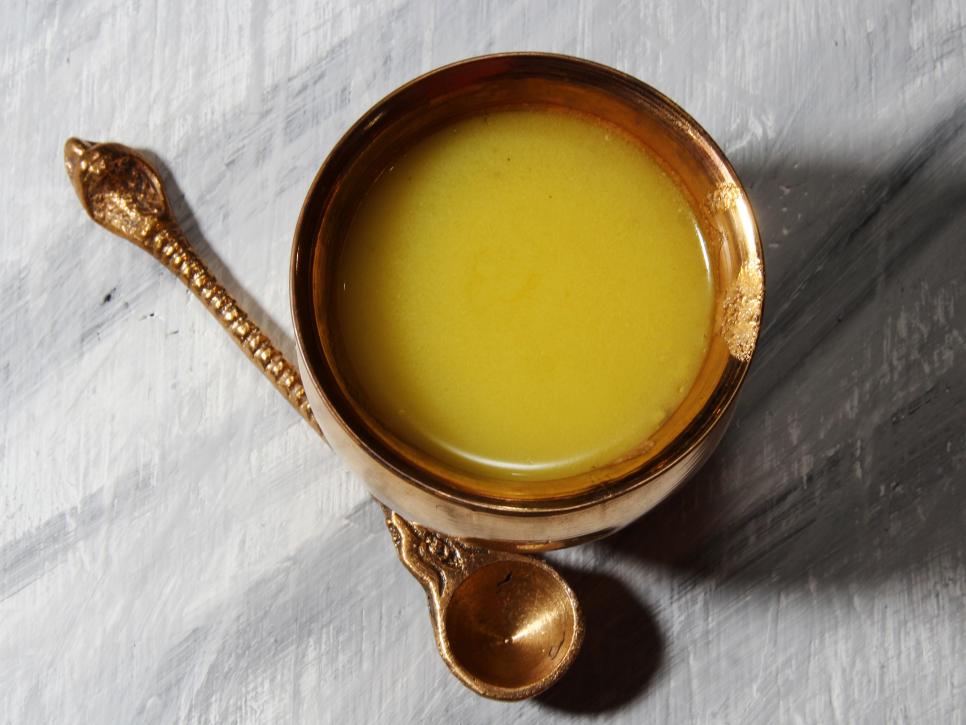 Does ghee live up to its health hype? ...