Lasagna is one of those dishes I reserve for the winter months, when I want something warm and comforting. This Mexican Lasagna, which uses tortillas in place of lasagna noodles, has some added heat from the salsa and jalapenos to really warm things up on a cold winter day. If you can't stand the heat, use a mild salsa and omit the jalapeno.
Meatless Mexican Lasagna
Serves 4
Ingredients:
1 orange bell pepper, diced
1 red bell pepper, diced
1 jalapeno, seeded and diced
1 large yellow onion, diced
1 can black beans, drained and rinsed
5 large whole wheat tortillas
1 cup Mexican cheese blend, shredded (vegetarian) or 1 cup Daiya Cheddar Style Shreds (vegan)
1 16-oz jar salsa
1 Tbsp canola or grapeseed oil
Avocado slices as garnish, optional
Directions:
Preheat oven to 375F. Grease pie plate.
Heat oil in a large saucepan. Add onion, bell peppers, jalapeno pepper and cook, stirring occasionally, until vegetables are slightly tender. Then scrape vegetables to a large bowl, and mix in can of black beans.
Place one tortilla on the bottom of the pie plate. Add a layer of the veggie mixture (about ¼ cup) on top of the tortilla. Spread 2 tablespoons of salsa on top and sprinkle with 1/5 of the cheese.  Repeat the layering using up all tortillas. For the final layer, evenly spread the remaining salsa and cheese on top, making sure to completely cover the tortilla.
Bake for 15-20 minutes or until heated through and cheese is melted. Let stand at least 10 minutes before slicing into quarters and serving.
You Might Also Like:
Janel Ovrut Funk, MS RD LDN, loves experimenting with vegetarian and vegan cooking. Read her food blog, Eat Well with Janel, and follow her on Twitter @DietitianJanel.  Catch up on her previous posts here.
More posts from Janel Ovrut Funk.
Similar Posts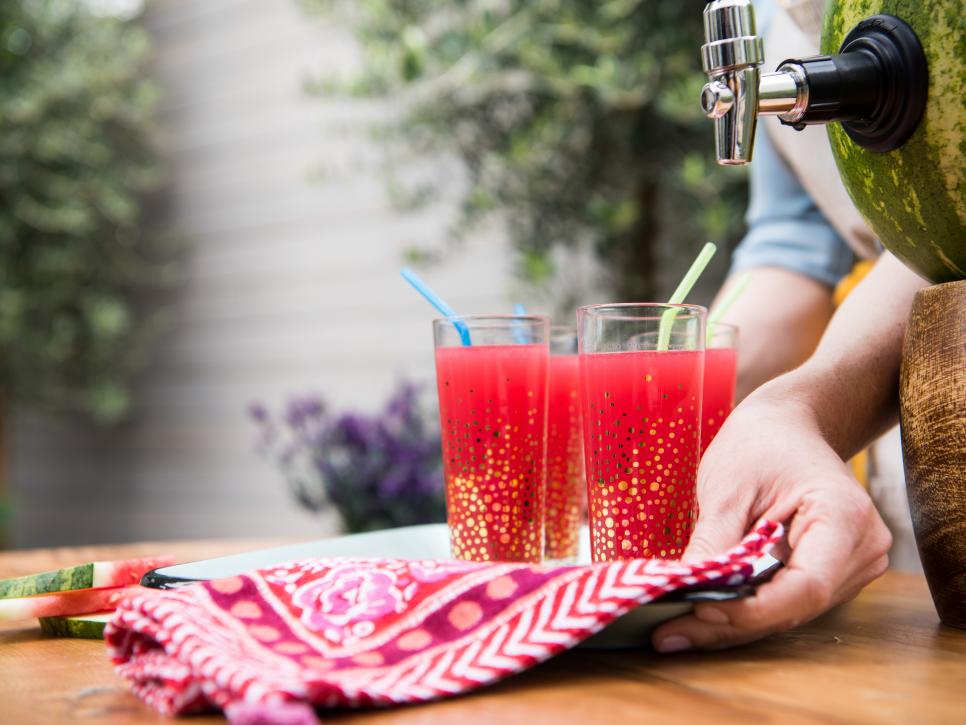 Tips and ideas for enjoying watermelon....