In honor of National Peanut Butter Day, we've rounded up some of our best posts related to this oh-so-versatile spread. Whether you make a peanut butter smoothie or spread it on some apple slices is entirely up to you, but either way, it's easy to see why there is a whole day dedicated to this addicting treat.
9 Reasons to Celebrate National Peanut Butter Day
Find inspiration for your next meal. Smoothies, stir-fry and soup all taste better with a dollop of creamy peanut butter.
Mix-and-match your favorite nuts with vegetable oil for homemade peanut butter (or almond or cashew butter) that's cheaper than the store-bought kind. Season and serve up with apple slices, celery or on a sandwich.
5 Ingredients: Chocolate-Peanut Butter Smoothie
This easy-to-make treat is less than 350 calories! Enjoy it on-the-go and satisfy sweet cravings without the calories.
Peanuts and peanut butter contain healthy fats as well as protein, but some packaged butters have extra oils and sweeteners added to the mix. Find out how each peanut butter ranks in our taste test.
Try a new dessert like Nutty Pretzel Wands or Apple Moons tonight. They're healthy, we promise.
Make Your Own Peanut Butter Cups
Who doesn't love peanut butter cups? Once you try this easy recipe, we guarantee you'll never buy them at the store again.
Robin's Healthy Take: Breakfast On-the-Run
A Banana Soft Taco made with peanut butter is the perfect way to get your metabolism going in the morning.
It's rich, creamy and delicious, so it's got to be bad for you, right? Find out the truth, it may surprise you.
10 More Healthy Foods Under $3
Portion control is key with peanut butter while eating, but you don't have to control your wallet while buying.
More posts from Victoria Phillips.
Similar Posts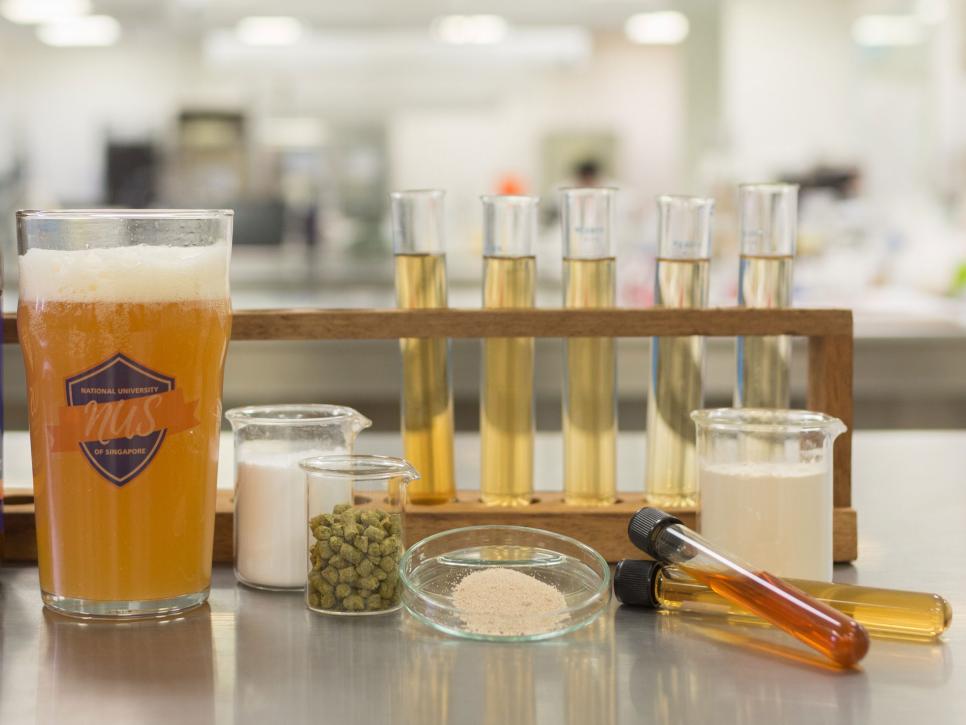 A research team at the National University of Singapore has created a probiotic sour beer....