This old-school dessert never goes out of style, but the fat and calories in traditional recipes might force you out of those skinny jeans. Our properly portioned recipe saves the day!
Lightening Things Up
Recipes for typical pineapple upside-down cake call for sticks of butter and cups of sugar just for the pineapple topping! This leads to slices of cake with at least 400 calories and 15 grams of fat.
Making pineapple upside-down cupcakes equals portion control for this culinary classic. You can also make this same recipe in a 9×13 inch cake pan and divide into 12 pieces for the calories to come out the same. While the occasional maraschino cherry (the typical topping), is harmless, we used fresh raspberries instead.
Pineapple Upside-Down Cupcakes
Makes: 12 cupcakes
1 recipe for Yellow Cupcakes*
¼ cup unsalted butter, melted
¼ cup light brown sugar
Fresh pineapple, finely chopped or cut into small rounds**
12 fresh raspberries
Confectioners' sugar (optional)
Nonstick cooking spray
*You can also use a boxed vanilla cake mix – we like Arrowhead Mills brand.
** Cut pineapple vertically into thin planks, then into small rounds using a cookie cutter or ring mold
Directions:
Preheat oven to 350-degrees F. Prepare cake batter and set aside.
Spray a 12-cup cupcake pan liberally with cooking spray. Fill each cup with one teaspoon of melted butter, followed by one teaspoon of brown sugar. Add pineapple and a raspberry to each cup, then top with 1/3 cup of cake batter. Bake for 20 to 24 minutes or until a cake tester comes out clean.
Allow to cool for 10 minutes. Using a butter knife, gently remove the cupcakes and turn them pineapple side up. Transfer to a wire wrack to cool completely. Serve dusted with confectioners' sugar.
Nutrition Info Per Cupcake
Calories: 212
Total Fat: 6 grams
Saturated Fat: 3 grams
Total Carbohydrate: 37 grams
Sugars: 22
Protein:  3 grams
Sodium:  132 milligrams
Cholesterol:  37 milligrams
Fiber:  1 gram
You Might Also Like:
Dana Angelo White, MS, RD, ATC, is a registered dietitian, certified athletic trainer and owner of Dana White Nutrition, Inc., which specializes in culinary and sports nutrition. See Dana's full bio »
More posts from Dana Angelo White.
Similar Posts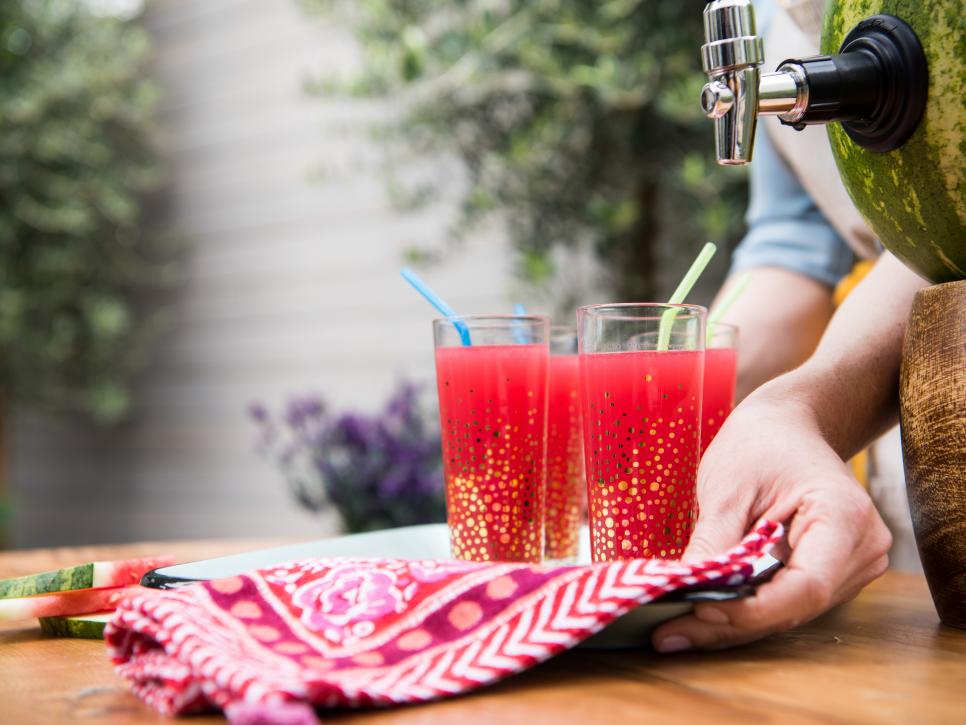 Tips and ideas for enjoying watermelon....