We're teaming up with fellow food bloggers and healthy eating advocates to host a Healthy Every Week Challenge, a month-long initiative to develop healthy eating habits. The plan an is to develop a manageable healthy habit each week that will carry through the new year. Join us here and share what you're eating on Facebook and Twitter with the hashtag #gethealthy.
We made it through week 1 of our Healthy Every Week Challenge, with many successes reported by participants. It seems that most of you were able to eat breakfast every day, or at least almost every day. Many reported quick breakfasts like nut butter on whole wheat toast or a container of yogurt and some fruit. Quite a few of you are egg lovers and there are a lot of die-hard smoothie fans out there, too. But overwhelmingly, the challenge breakfast of choice was oatmeal. When we gave away 2 bags of Coach's Oat's Oatmeal we learned about so many new ways to eat oatmeal — you like it topped with apples, brown sugar and cinnamon, honey, dried fruit, granola, chia and flax seeds, bananas, berries, pumpkin puree and there was even one report of topping oatmeal with Irish whiskey. To add to the oatmeal love, Kath Freston from KathEats.com shared with us her favorite ways to eat oatmeal (in smoothies, cooked on the stove-top and in pancakes!). The recipe pictured on top got a ton of attention on Twitter, and why wouldn't it — it's chocolate brownie oatmeal! Its creator, Anjali, over at The Picky Eater ate it every day during week 1 — a good idea for week 2 as well. The goal for week 2 is to eat more whole grains (you should keep eating breakfast, too!) so keep eating that oatmeal, granola and whole grain toast for breakfast and you're set.
After the jump, see what our friends and participants were up to during week 1 of the challenge.
Picky Eater Blog: Chocolate Brownie Oatmeal
Family Fresh Cooking: Apple Cinnamon Baked Oatmeal
Healthy Eating Starts at Home: Eating Breakfast Daily
Carlene's Figments: Bits of Nutrition: Eat Breakfast Daily and Avoid Common Excuses
Simple Food, Healthy Life: Week 1 Comes to a Close + Healthy Breakfast Recipes
JBR Nutrition: Be a Breakfast Eater
Ramblings of a Pittsburgh Dad: Healthy Every Week Challenge, Week 1
Meghan's Kitchen: Ham and Cheddar Hash-brown Bake
Don't Be (Too) Timid and Squeamish: Maple Macadamia Nut Butter and Back to School Oatmeal
Eat. Enjoy. Live: Healthy Every Week Challenge Week 1 + a Recipe for Oat-y Pancakes
City Life Eats: Breakfast Bias
Boys 'n' Berry: Week 1: Oatmeal
Netlycka's Distracting Confusion: Eat Breakfast Every Day
You Don't Look Sick: Living With Rheumatoid Arthritis: First Week of Healthy Breakfasts
Deep Thoughts and Amusing Musings: Food Network's January Challenge
Healthy Kitschy Vegan: Guess What I Ate Last Night? Peanut Butter and Banana Oat Bran Mess
An Uneducated Palate: Creamy Chevre, Pistachio and Fig Breakfast Sandwich
Healthy Plates: Avocado Egg Sandwich
Essentials of Nutrition: The Most Important Meal of the Day
Pursuit of Healthiness: Healthy Every Week Challenge, Breakfast Edition
Chick Bike: January Challenge, Week 1
Nutritious Daily: Breakfast Every Day
Cookin' in my Kitchen: No-Butter Baked Apples
Hungry Jenny: Breakfast All the Way + an Easy Granola Recipe
Adventures in my Kitchen: Whole-Wheat Lemon Donuts and Egg Cups
Good luck getting your whole grains this week; check back here next Tuesday and we'll recap week 2. If you need some inspiration, find out which grains are considered whole grains, find out how you can get more whole grains into your meals, or try one of our 11 whole-grain recipes.
More posts from Healthy Eats.
Similar Posts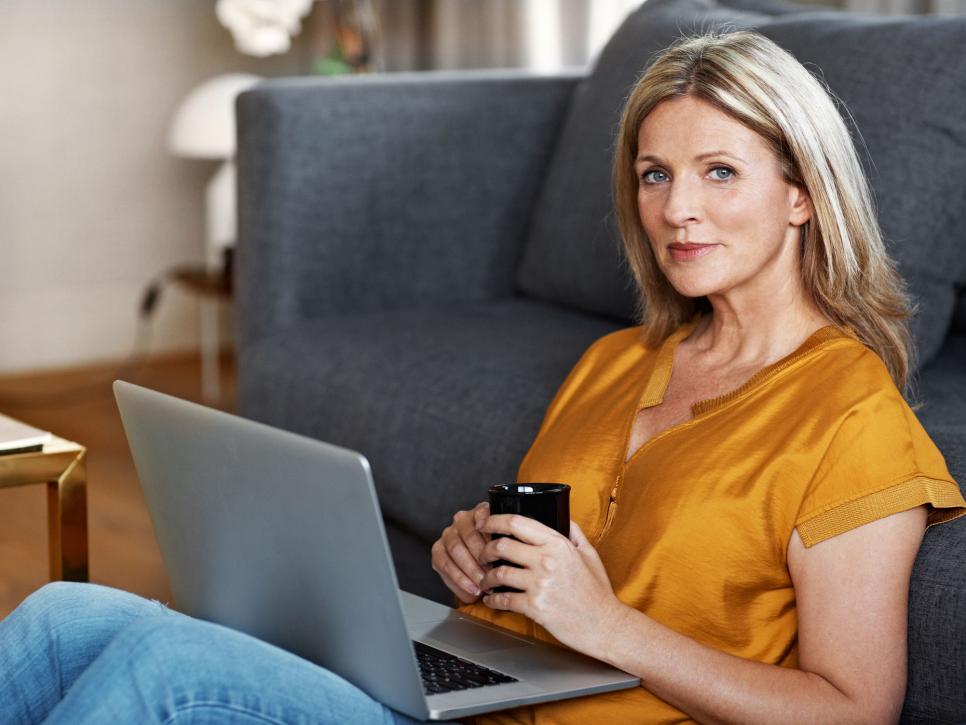 Some are claiming that they've found the fountain of youth, and it's in a bottle at your local vitamin shop....