Today's National Spaghetti Day, but do you really need a holiday to give you an excuse to cozy up to a bowl of hot, comforting pasta? We encourage you to celebrate this festive day with one of our favorite spaghetti recipes, and in case you need more of a reason to eat some spaghetti, a few of our best posts on why we love the stuff.
12 Reasons to Celebrate National Spaghetti Day
Ellie Krieger's Pasta Puttanesca
Serve Ellie's traditional Italian sauce, made with tomatoes, olives, capers and arugula over your favorite pasta any day, but for today, we recommend whole-wheat spaghetti.
Spaghetti and Meatballs: Healthier Than You Think
Find out why this classic dish made our list of 10 Foods That are Healthier Than You Think.
How to Lighten Up Spaghetti and Meatballs
Traditional recipes can have as much as 970 calories and 30 grams of fat. Find out how to make a healthier version of this classic (don't worry, it'll still be as good as grandma's).
Which Whole-Grain Spaghetti is Best?
Find out our dietitians' picks for taste and nutrition in our store-bought pasta taste test.
Aromatic Noodles With Lime Peanut Sauce
Not all spaghetti dishes are Italian — use the noodles to make an Asian-inspired dish that's delicious served hot or cold.
Carbonara is a heavy sauce traditionally made with bacon or pancetta and lots of Parmesan cheese, but Robin Miller lightens her version up by using turkey bacon and low-fat milk and a healthier amount of cheese.
Giada DeLaurentiis' Whole Wheat Spaghetti With Swiss Chard and Pecorino Cheese
Get an extra serving of leafy greens by adding a bunch to your pasta sauce.
Don't toss leftover spaghetti! Use it to create a whole new meal — an eggy frittata, studded with spinach and sun-dried tomatoes.
Ellie's Turkey Meatballs With Quick and Spicy Tomato Sauce and Whole-Wheat Spaghetti
The recipe title is a mouthful, but that's just what you'll want — a mouthful (or rather, several) of an old fashioned favorite, made lighter with ground turkey in the meatballs instead of fattier beef.
Spaghetti squash is the spaghetti that grows in the ground. It has a mild flavor (it doesn't taste much like squash at all) and when cooked, has the texture of spaghetti. Give it a try if you're not already addicted.
The low-carb craze is over but some still fear pasta. Should you really shun spaghetti? (Spoiler alert: The answer is no!)
Which Jarred Spaghetti Sauce Should You Buy?
So you want to celebrate National Spaghetti Day but you're too busy to make homemade sauce. Which store-bought sauce is your best-tasting and healthiest bet?
Perhaps this should be National Spaghetti Week instead?
More posts from Michelle Buffardi.
Similar Posts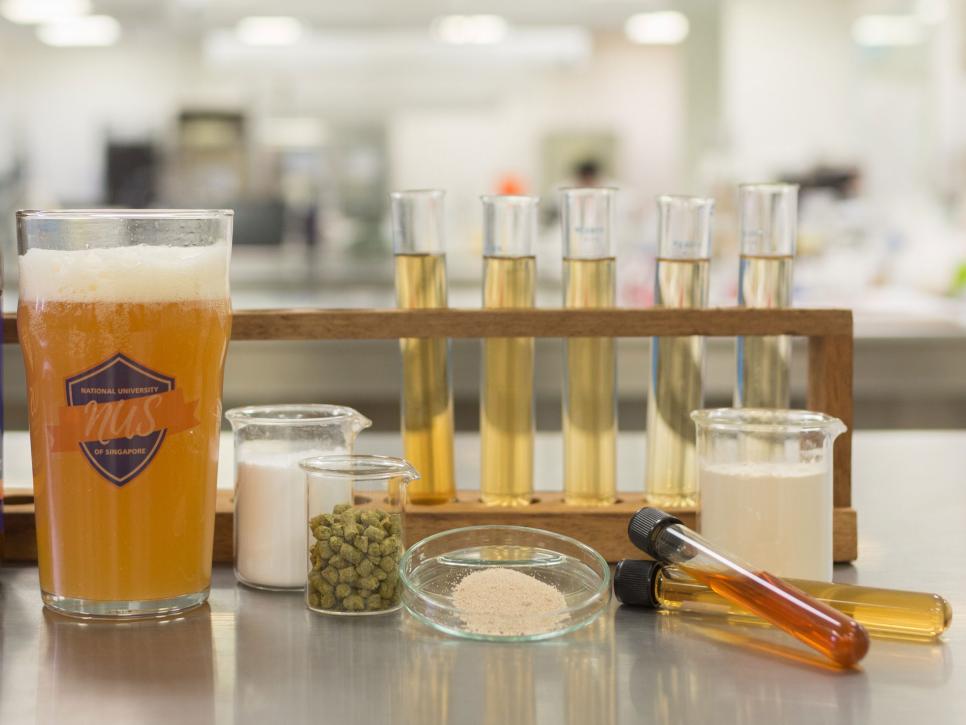 A research team at the National University of Singapore has created a probiotic sour beer....