We covered a lot in 2011: the Dukan Diet, homemade salad dressing, the worst exercise habits and the best ways to eat peanut butter. Before we kick off 2012, let's take a look back at the most popular posts of 2011.
#10. The Top 10 Worst Eating Habits
Too many meals away from home, too much sugar and  believe it or not, not eating enough are some of the top offenders on this list. Which are you guilty of?

#9. 9 More "Healthy" Foods to Skip
Fat-free cheese, chicken sausage and frozen diet entrees are a few of the items on this list of foods that seem healthy, but really aren't.
#8. Chocolate Hazelnut Spread, Is it Healthy?
Clever marketing has consumers believing chocolate hazelnut spread is a health food. Is it as good for you as it sounds, or is it a treat to be eaten in moderation?
#7. Healthy Slow-Cooker Recipes
You can throw a few simple ingredients into your slow-cooker in the morning and come home to a hot and healthy dinner in the evening — it's no wonder this post was so popular.
#6. The Top 10 Reasons You're Not Losing Weight
You've been working out and eating right, but why aren't the pounds coming off? Check out this list to find out why.
Sometimes you want a sweet treat, but don't want to slave for hours in the kitchen over a high-calorie dessert. Try one of these instead.
#4. 5-Ingredient Frozen Yogurt
Make this cool, tart and creamy frozen favorite at home — it's preservative-free and has less than 150 calories per serving.
Robin Miller's simple, comforting casseroles store well in the 'fridge or freezer; when you make one for dinner, throw together an extra and freeze it for a busy night.
Make a fast, full-of-flavor meal — fettuccine alfredo, Parmesan tomatoes and coconut macaroons — for under $5 (total, not per person!).
#1. Make Your Own Girl Scout Cookies
This favorite cookie is available for just a short time and is loaded with preservatives, but you're in luck — they're easy to make at home anytime you want, they're low in calories and they freeze well too. It's easy to see why this post was our most popular posts for the year.
Here's to another year of deliciously healthy recipes and smart tips. Happy 2012!
More posts from Healthy Eats.
Similar Posts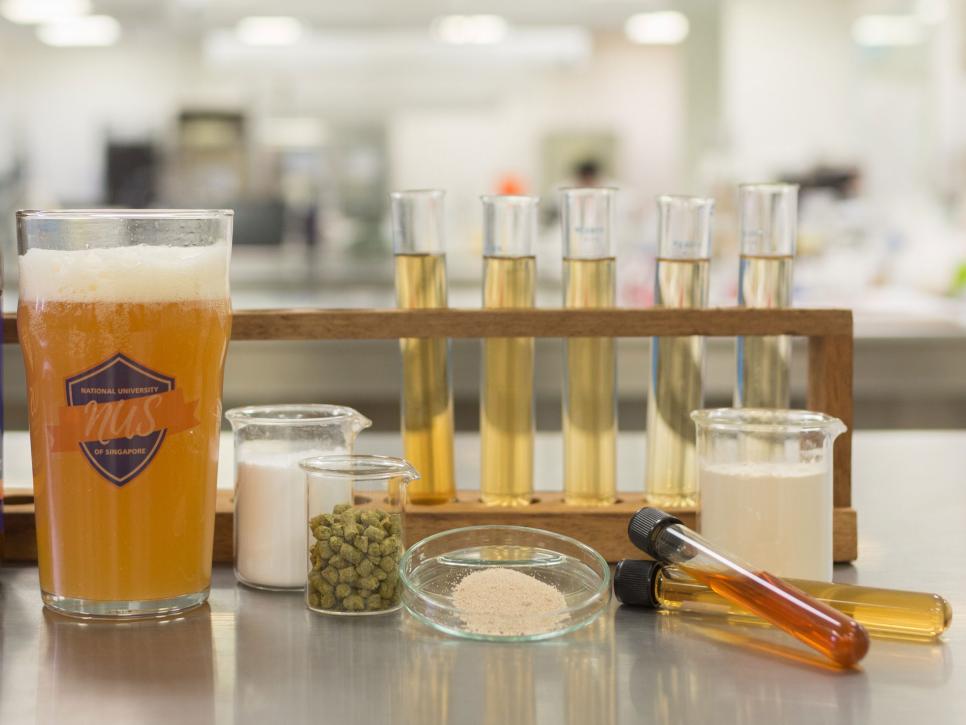 A research team at the National University of Singapore has created a probiotic sour beer....