Everyone loves spinach-artichoke dip. But this restaurant favorite is notoriously loaded with fat and calories — from the cheesy dip and the fried tortilla chips it's served with. But this recipe is incredibly easy to lighten up — Ellie Krieger's recipe calls for light cream cheese, light mozzarella and light sour cream along with chopped spinach and artichokes, and when you bake it, you can't even tell the ingredients are better-for you. Skip the deep-fried tortilla chips and serve this dip warm with baked tortilla chips, whole wheat pita chips or crudites.
Warm Spinach and Artichoke Dip
Recipe courtesy Ellie Krieger
Serves: 12
1 tablespoon canola oil
1 medium onion, finely chopped (about 1 1/2 cups)
3 cloves garlic
1 (9-ounce) package artichoke hearts, defrosted, rinsed and dried
1 (10-ounce) package frozen chopped spinach, defrosted, excess liquid squeezed out.
1/2 cup reduced fat sour cream
2 tablespoons mayonnaise
1/2 cup (4 ounces) Neufchatel cheese (reduced-fat cream cheese)
2 ounces (about 1/2 cup) shredded part-skim mozzarella cheese
1/2 teaspoon salt
1/4 teaspoon fresh ground pepper
Pita wedges or crudites, for serving
Preheat oven to 375 degrees F.
Heat the oil in a saute pan over medium heat. Add onions and cook stirring occasionally, 4 to 5 minutes. Add garlic and cook an additional 3 to 4 minutes, or until onions are light golden but not browned. Remove from heat and cool.
In the bowl of a food processor combine artichoke hearts, spinach, sour cream, mayonnaise, Neufchatel, mozzarella and salt and pepper. Process until smooth. Add cooled onion-garlic mixture to the food processor and pulse a few times to combine.
Transfer mixture into an 8-inch glass square baking dish or 9-inch glass pie plate which has been lightly sprayed with cooking spray. Bake for 15 to 20 minutes or until heated through. Serve with pita wedges or crudites.
You can print or rate the recipe on FoodNetwork.com.
Or try these other healthy holiday appetizers:
Baked Potato Chips With Onion Dip
Robin Miller's Last-Minute Appetizers
Sweet Potato Chips With Black Olive Tapanade
More posts from Michelle Buffardi.
Similar Posts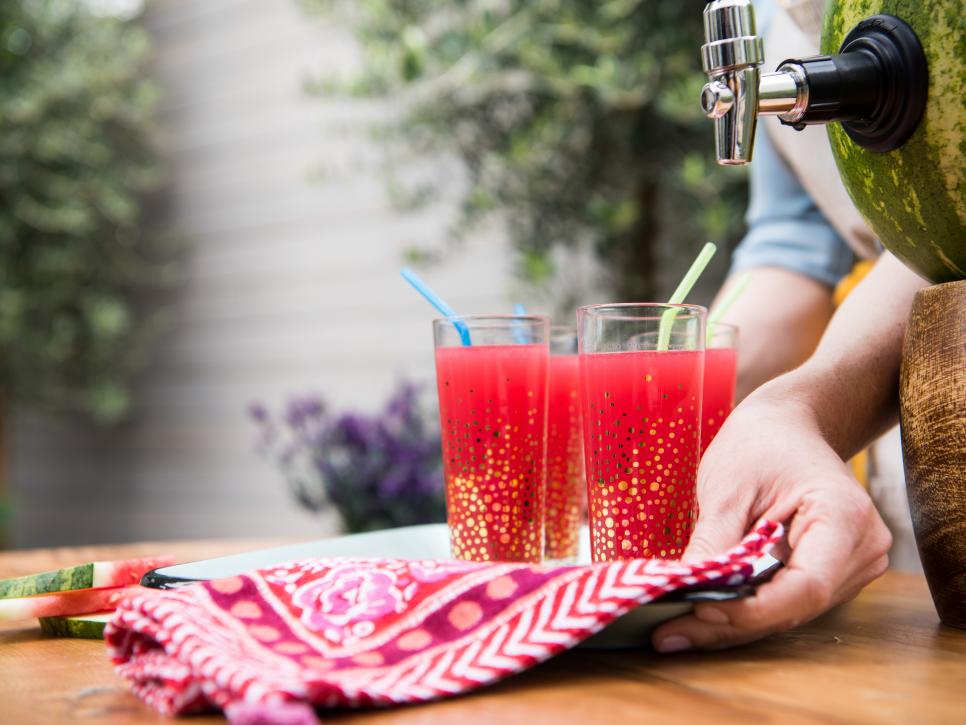 Tips and ideas for enjoying watermelon....