Goat cheese is tangy and full of flavor, yet some folks shy away from this creamy delight. Give it a try; you won't want to miss out on this wonderfully versatile cheese.
What is Goat Cheese?
Also known as "chevre" (French for goat), goat cheese has a distinct tangy flavor. Made from (you guessed it) goat's milk, it's available in soft, semi-soft and firm varieties. Check labels when you can; some brands are made from a mixture of both goat and cows milk.
Some might consider it an acquired taste but the tangy bite and super creamy texture of goat cheese lends itself to all kinds of foods. Enjoy cold and crumbled over a salad or smooth and melty on a burger. Commonly shaped into logs or rounds, you might also find this delicate cheese rolled in herbs or spices – great for spreading on crackers.
Store fresh goat cheese in the refrigerator, wrapped in plastic for up to 2 weeks.
Healthy Attributes
Goat cheese is actually lower in fat and higher in protein than many other soft cheeses. A 1-ounce portion has about 75 calories and 6 grams of fat. It also contains 5 grams of protein and about 5% of the daily recommendation for vitamin A and calcium.
Folks with lactose intolerance swear by goat cheese; some have an easier time digesting it than other types of cows milk cheeses. It does contain slightly less lactose, but those with milk allergies (a different condition than lactose intolerance) should still avoid it.
5 Ways to Love Goat Cheese
1. Add bite to a pizza
2. Crumble some over a green salad
3. Press some goat cheese into a quesadilla
4. Use it to flavor a turkey burger
5. Melt some goat cheese into a veggie frittata
Tell Us: Have YOU tried goat cheese?
You Might Also Like:
Dana Angelo White, MS, RD, ATC, is a registered dietitian, certified athletic trainer and owner of Dana White Nutrition, Inc., which specializes in culinary and sports nutrition. See Dana's full bio »

More posts from Dana Angelo White.
Similar Posts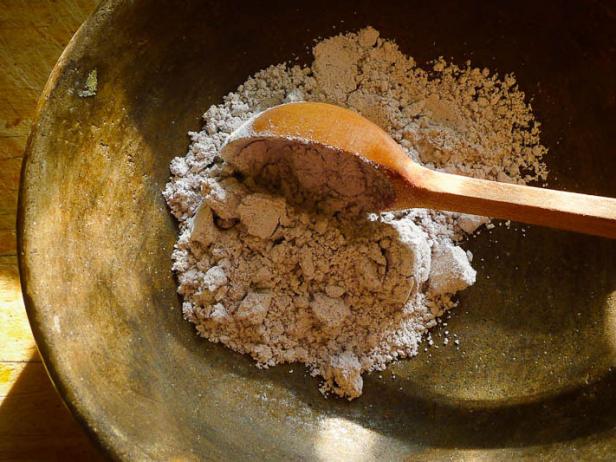 This trendy nutritional powerhouse may be new to America, but it's been around for centuries....