Store-bought biscuit dough is full of hydrogenated oils (a.k.a. trans fats) but homemade biscuit recipes call for large servings of shortening or butter. We aren't revolutionizing the biscuit, just making them in a more portion-conscious way.
Better Biscuits
Most recipe yields are for 8 to 10 pieces, which means a 300-plus calorie bread to go along with your meal. Below is a traditional biscuit recipe portioned out to keep the calories in check.

Buttermilk Biscuits
Makes 30 small or 15 medium biscuits (see note*)
2 cups all purpose flour
2 teaspoons baking powder
½ teaspoon baking soda
1 teaspoon salt
1 tablespoon sugar
½ cup unsalted butter, cold, cut into small chunks
2/3 to ¾ cup buttermilk
Preheat oven to 350-degrees F. In a large bowl whisk together flour, baking powder, baking soda, salt and sugar. Add butter and incorporate using a fork or a pastry cutter until the butter is in small pieces (about the size of peas). Gently mix in buttermilk to form a loose and slightly messy dough. Transfer dough to a well-floured surface and gently work into a ball. Roll out to ¾-inch thickness (try to handle the dough as little as possible to keep the butter cold). Cut out biscuits and transfer to a baking sheet. Bake at 350-degrees F for 13 to 18 minutes, turning the sheet once during baking until biscuits are puffed and slightly golden. Serve warm. Store cooled biscuits in a freezer-safe container and freeze for up to 3 months.
*For small biscuits use a 2 ½–inch round cutter or a 3 ½-inch cutter for medium sized
Nutrition Info Per Serving (small biscuit). Double values for medium-sized
Calories: 56
Total Fat: 3 grams
Saturated Fat: 2 grams
Total Carbohydrate: 6 grams
Sugars: 0 grams
Protein:  1 gram
Sodium:  94 milligrams
Cholesterol:  8 milligrams
Fiber:  0 grams
You Might Also Like:
Dana Angelo White, MS, RD, ATC, is a registered dietitian, certified athletic trainer and owner of Dana White Nutrition, Inc., which specializes in culinary and sports nutrition. See Dana's full bio »

More posts from Dana Angelo White.
Similar Posts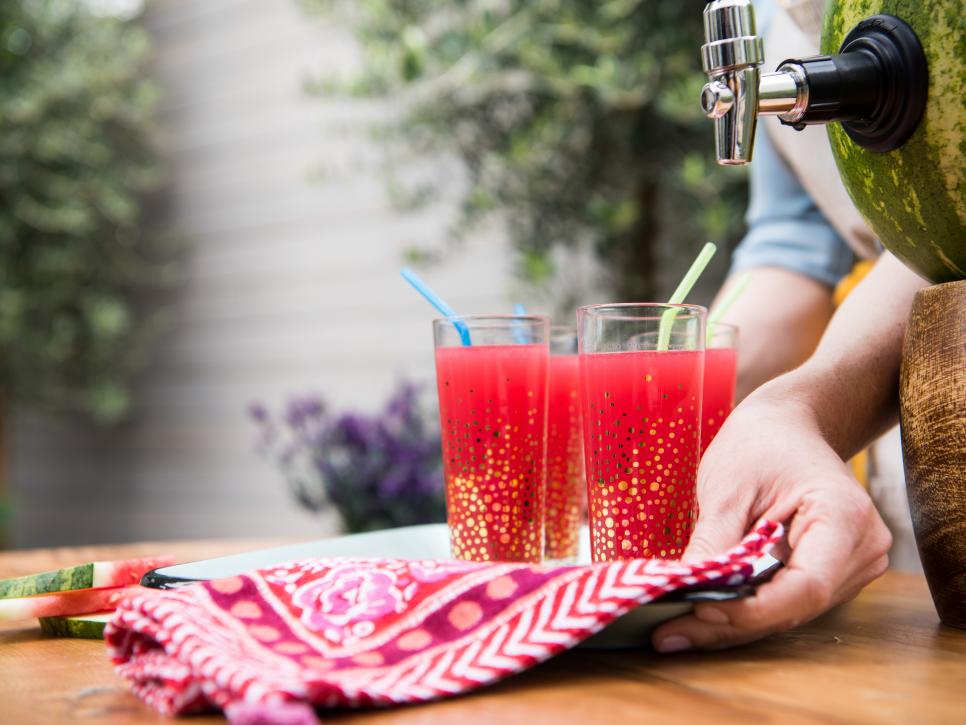 Tips and ideas for enjoying watermelon....