Even when attending a virtual Thanksgiving, where presumably, the calories, fat and additives aren't actually real, we want to bring something healthy to the table. So when we were asked to contribute a dish to Food Network's virtual Thanksgiving, the choice was easy — we signed up right away to "bring" Ellie Krieger's Green Bean Casserole With Crispy Shallots. No proper Thanksgiving meal is complete without this traditional casserole. So don't leave it off of your table, but do skip the canned soup and canned crunchy onions. Both the creamy sauce and crunchy onions (which make the dish) are as easy to make as it is to open a can, but the difference in taste from the original is enormous. The homemade version is so much more fresh and flavorful than the one made with canned stuff, plus it's not heavy and loaded with sodium from the soup.
Don't be afraid of "haricot verts," that's just French for green beans. But the term usually refers to thin green beans, so if you can't find haricot verts at the store, choose long, thin green beans for this casserole.
 Green Bean Casserole With Crispy Shallots
Recipe courtesy of Ellie Krieger for Food Network Magazine
Makes 8 servings
1/4 cup olive oil
6 medium shallots, sliced into rings (about 1 cup)
1 1/2 pounds thin fresh string beans or haricots verts, trimmed
1 pound button mushrooms, sliced
6 large cloves garlic, minced
1 tablespoon chopped fresh thyme
3 cups low-fat (1 percent) milk
3 tablespoons all-purpose flour
1/3 cup plus 2 tablespoons freshly grated parmesan cheese
1/2 cup finely chopped fresh parsley
1/4 teaspoon ground nutmeg
Salt and freshly ground pepper
Olive oil cooking spray
Preheat the oven to 375 degrees F. Heat the olive oil in a small skillet over medium-high heat until very hot but not smoking. Add 1/4 cup shallots and cook, stirring, until golden brown and crisp, about 2 minutes. Transfer with a slotted spoon to paper towels to drain. Repeat with the remaining shallots, cooking 1/4 cup at a time. Reserve the oil in the skillet.
Place the green beans in a steamer basket fitted over a pot of boiling water. Cover and steam until bright green and still crisp, about 3 minutes.
Heat 1 tablespoon of the reserved shallot oil in a large, deep nonstick skillet over medium-high heat. Add the mushrooms and cook, stirring occasionally, until the mushroom liquid is evaporated and they begin to brown, about 12 minutes. Add the garlic and thyme and cook, stirring, 1 minute. Transfer the mushroom mixture to a bowl.
Whisk together the milk and flour until the flour is dissolved. Add the mixture to the skillet and, whisking constantly, bring to a simmer. Reduce the heat to medium low, whisking occasionally, until thickened, 10 to 15 minutes. Remove the pan from the heat and stir in the green beans, mushroom mixture, 1/3 cup parmesan cheese, the parsley, nutmeg, 3/4 teaspoon salt and 1/2 teaspoon pepper.
Coat a 2-quart baking dish with cooking spray. Spoon the green bean mixture into the prepared dish and sprinkle the top with the crispy shallots and the remaining 2 tablespoons cheese. Bake until golden on top and bubbling, about 20 minutes.
And if you're into beans but not the crunchy stuff, try these green bean dishes:
Giada DeLaurentiis' Spicy Parmesan Green Beans and Kale
Rachael Ray's Orange-Scented Green Beans


See what our friends are bringing to the table and tell us what you would bring to the table on Twitter by using the hashtag: #pullupachair.
Cocktails, Appetizers, Salads and Breads:
Liquor.com: Thanksgiving Cocktails
The Kitchn: Goat Cheese Panna Cotta Topped With Canned Cranberry Jelly Cut-Outs
Big Girls Small Kitchen: Braided Biscuits
Epicurious: Chestnut and Sherry Soup
Yahoo! Shine: Spicy Caramelized Onion Jam With Goat Cheese
YumSugar: Kale and Chard Salad with Pomegranates and Hazelnuts
Whole Foods Market: Mixed Green Salad With Pears, Hazelnuts, Blue Cheese and Homemade Croutons
Mains:
FN Dish: Alton Brown's Good Eats Roast Turkey
BlogHer Food: Root Vegetable Pot Pie With Cheddar Biscuit Crust
Sides:
Cooking Light: Fennel, Sausage, and Caramelized Apple Stuffing
Bon Appetit: Maxine Rapoport's Turkey Stuffing
EatingWell: Green Bean Casserole
Serious Eats: Ultra-Crispy Roasted Potatoes
Oprah.com: David Chang's Roasted Brussels Sprouts With Asian Vinaigrette
Food Republic: Cavatappi With Fontina and Fall Vegetables
Healthy Eats: Green Bean Casserole With Crispy Shallots
Real Simple: Brown Sugar-Glazed Carrots With Rosemary and Pecans
The Daily Meal: Bacon Brussels Sprouts
AP/ J.M. Hirsch: Ginger-Pear Cranberry Sauce
Food52: Mashed Potatoes with Caramelized Onions and Goat Cheese
Food.com: Make-Ahead Mashed Potatoes
Food & Wine: Swiss Chard and Leek Gratin
All You: Sweet Potato Bake
Desserts:
The Blender/ Williams-Sonoma: Deep-Dish Apple Bourbon Streusel Pie
Southern Living: Pumpkin-Pecan Cheesecake
Cooking Channel: Apple Bread Pudding
Fox News: Ginger Molasses Sugar Cookies
Gourmet Live: Pumpkin Coconut Panna Cotta
Melissa Clark: Sweet Potato Ginger Custard Pie
MyRecipes.com: White Chocolate Cheesecake With Cranberry Currant Compote
More posts from Michelle Buffardi.
Similar Posts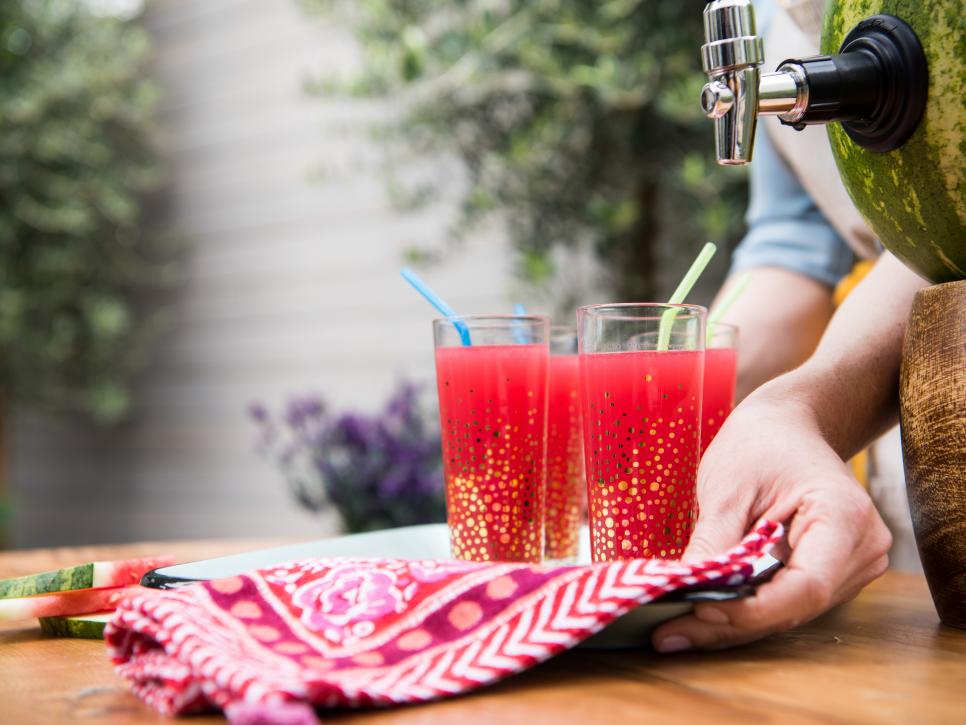 Tips and ideas for enjoying watermelon....